Nowadays, all work requires some sort of use or aid of any kind of machine, or at least a mechanical device, whether big or small. That's just how technology and innovation have impacted our work life.  With this in mind, one of the ways you can cope or even excel in your chosen industry or field is by enrolling in the TESDA Machining Course.
Machining is greatly applied and appreciated across a wide range of industries, but primarily in manufacturing and production, construction, and agriculture. If you would like to get into any of these industries, you might want to look into this free course offered by TESDA.
Guide in Applying for TESDA Machining Course Online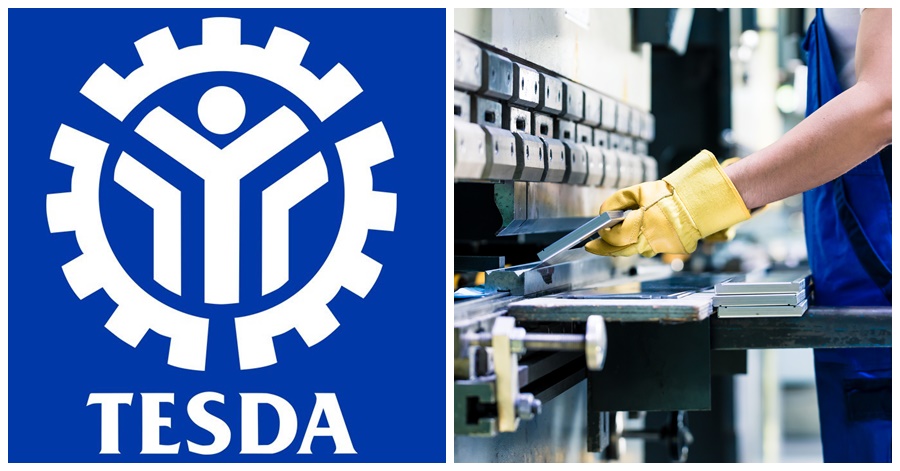 Machining is a process utilized for turning metal parts into finished products. This process is commonly done by removing materials from a piece of equipment using a lathe.
Machinists play a vital role in the production process by designing and building heavy machinery. Their knowledge and expertise in this field enable them to perform their jobs with precision and efficiency.
Machinists use heavy machinery with the use of specialized software applications. They monitor and fix issues related to the hardware or software of the machines as they arise.
This position is ideal for individuals who enjoy working with various types of equipment and are eager to learn about the latest in technology. As a machinist, you'll be working with a variety of tools and equipment, and it's usually hands-on.
If you're not quite sure about the machinery side of being a machinist, there are a number of similar jobs you might also go for. These include manufacturing jobs, electronic assembler jobs, and CNC programmer jobs.
With over 20 TESDA-accredited schools nationwide, students can learn various types of Machining, such as: Machining I, Machining II, and Machining III.
Course Overview: TESDA Machining Course
This course is designed to develop the knowledge, attitudes and skills of Machinist. It covers the various tools and techniques necessary to perform complex bench operations.
This course covers the skills necessary to set up and mill a workpiece to drawing specifications, such as turning and indexing, as well as various other tools and techniques used to set up and grind a workpiece. It also covers the various steps necessary to remove warp and polish components from a machine.
This training short course requires 307 hours to complete. But this may vary from one institution to another.
Moreover, some of the useful skills you may acquire upon enrolling in this course are as follows:
Grinding workpiece (Basic)
Grinding workpiece (Complex)
Interpreting working drawings and sketches
Measuring Workpiece (Basic)
Measuring workpiece using angular measuring instruments
Milling workpiece (Basic)
Milling workpiece (Intermediate)
Performing Benchwork (Basic)
Performing Benchwork (Complex)
Performing preventive and corrective maintenance
Performing Shop computations (Basic)
Performing Shop Computations (Intermediate)
Selecting and cutting workshop materials
Turning Work Piece (Basic)
Turning Work Piece (Intermediate)
Qualifications
Trainees or students who want to join in this course should have the following credentials to qualify for the TESDA Machining Course training:
A Filipino citizen
Has completed the Alternative Learning System (ALS) equivalent or at least ten years of basic education.
Can communicate in basic English, either oral and written
Physically and mentally fit
With good moral character
Can perform basic mathematical computation
With pleasing personality
Requirements
Aside from the eligibility criteria listed above, anyone can enrol in a TESDA Machining Course if they can provide the following requirements:
Academic Record (at least a High School Diploma)
Good Moral Character Certificate or Honorable Dismissal Certificate
ID picture with white background (1×1 or 2×2), for record purposes
Medical Certification
NBI, Police and Barangay Clearance
NC Certification (if needed)
PSA Birth Certificate
Steps to Enroll for Machining Course in TESDA
Before you start the course, make sure that you have all of the necessary documents in order to complete the necessary steps as follows:
Step 1: Visit the training facility of the TESDA to get the course that you want to take. Once there, ask any questions that you may have about the program.
Step 2: Take the admissions test.
Step 3: Complete all prerequisites (as listed above).
Step 4: Make sure to provide them with a phone number that will allow them to contact you if your schedule changes or the start date of your training.
Salary of Machine Operator from TESDA
The average salary for a machinist in the Philippines is Php 13,220 per month. Meanwhile, a Machinist with CNC/NC skills earns an average of Php 25,000 pesos. In the US, an entry-level machinist with less than 3 years of experience can earn an average salary of $37,671 (Php 1,911,954). On the other hand, those with at least 8+ years of experience typically earn an average salary of $62,525 (Php 3,173,394).
In Canada, machinist salaries range from 16,800 CAD (Php 852,768) per year (lowest) to 53,400 CAD (Php 2,710,584) per year (highest).
In other parts of the world, here are the average salaries for a machinist:
Japan: The average lathe machinist salary in Japan is approximately 6,752,627 JPY (Php 2,998,842)
Singapore: Salaries for a CNC machinist in Singapore range from S$2,327 (Php 87,830) to S$2,777 (Php 104,815) per month.
Germany: The average salary for a Machinist I is between £43,144 (Php 2,549,940) and £54,544 (Php 3,223,714).
New Zealand: In New Zealand, the average salary for apprentices and machinists is around NZD 33,000 (Php 1,197,240).
What Are Some of The Skills That A Machine Operator Must Have?
When you start to train under the Machine Operation Course from TESDA, you might want to know the skills that employees want vs those that employers look for. Here are some of them:
Blueprint Reading: Construction blueprints are 2-D drawings created by architects to depict the size, design details, and materials used for a given project.
Blueprints are designed to help builders identify and evaluate various components of a project.
Milling: This process involves working with a variety of tools and machines to remove material from a workpiece. It is commonly done on various scales and machines.
Numerical Control: Numerical control, also known as the NC, is commonly utilized in machine tools. This type of automation works by controlling the process by numerically telling the machine tools to perform a specific action.
Lathe Machining: This procedure involves the removal of metal chips from a piece of metal by mounting a machine spindle on a rigidly mounted work surface. The cutting tool is then fed against the work to make it shape and size.
CNC Machining: Computerized Numerical Control or CNC Machining is a process utilized for various manufacturing tasks. It is commonly done through the use of computerized devices.
Grinding: This is a type of abrasive machining process, which is also known as grinding, uses a grinding wheel as a cutting tool.
Welding: This is a process used to join various materials, such as metals and plastics. It uses high heat to create a cooling effect on the parts, which then fuse together.
Some companies offer on-the-job training while others require that candidates complete an apprenticeship or a training program. The above skills are developed over time, which you can gain from joining an extensive course such as that offered by TESDA.
How to Land a Job After Graduating from Machining Training in TESDA
There are many job opportunities in various establishments that require Machining skills. Many of these establishments offer good wages.
The increasing popularity of Machining has also created job opportunities for individuals with expertise in this field.
If you're looking for work as a Machine Operator abroad, then look no further than the POEA job boards. Here are the steps you can take to get started:
Step 1: Visit the POEA website at poea.gov.ph.
When you get to the website's homepage, scroll down a bit until you find the orange box labeled "Approved Job Orders of Licensed Recruitment Agencies."
This is located directly below the red box where you may check the status of recruitment agencies and just above the Philippine transparency circle seal.
Alternatively, scroll down to the bottom of the page until you reach the "Job Opportunities" area. Select "Job Orders through Licensed Recruitment Agencies" from the drop-down box.
The third alternative is to go to the "Online Services" section of the homepage's footer. Select "Verification of Agency Job Orders" from the drop-down menu.
This selection will take you to a new page where you can find the most recent job orders.
Step 2: Begin your search by looking through available job orders by position.
You can also look for available opportunities based on your position or work experience. Ignore the other two selections if you are looking for a job that is linked to your prior position.
Step 3: Enter the job title (Machine Operator) or other relevant keywords such as "Machinist", "Lathe operator", "Milling machine operator", and so on.
You can now enter the details of the position in the search box below. Simply enter the job title or keyword you're looking for in the box. You can, for example, type in "Machine Operator," "Machinist," "Lathe operator", "Milling machine operator" or any other relevant keyword. Then press the Enter key or click "Submit."
Step 4: Examine the POEA-approved job orders that are currently accessible.
The following page will display all of the job openings that contain the keyword you entered, such as Machine Operator, Machinist, Lathe operator, and Milling machine operator and so on.
You will also find information about the job orders, such as the date they were issued, as well as information about the hiring agencies.
Make a list of everything you'll need, such as:
Job role,
Recruitment agency, and
Place of work (country)
Pros And Cons Of Being A Machinist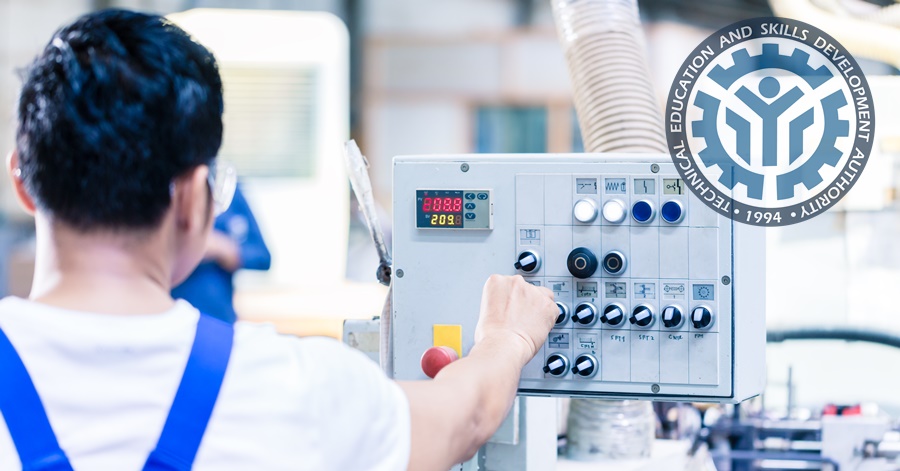 By carefully weighing up the various advantages and disadvantages of working as a machinist, you can create a cost-benefit analysis that will help you decide, whether this is the right career track for you.
Pros:
Lots of opportunities to work with your hands
There is a certain rewarding aspect to working with your hands to create something of value. It is a rewarding aspect to see the results of your work and how it can benefit others.
According to Indeed.com, there will be a three percent increase in demand for Machinists over the next decade. This is largely due to the skills needed to work in this field.
Take a look at the salaries that are recommended for different types of jobs and see how they change as you go along. There are a lot of opportunities to get paid to learn and advance in the profession.
As a machinist, you'll most likely be working with cutting-edge technology and machinery, which makes you the go-to person for those who want to use them.
This type of job usually involves working outdoors, which is very different from most other jobs. Usually, it is a pro if you like to stay warm and dry as they work.
Cons:
Most jobs require that you work 40 hours a week, however, there are also many jobs that require more hours and late shifts. This is good if you do not mind the extra work but some people like to have a limited amount or time at work.
This job requires a lot of work and development to get good at. In most cases, this skill requires years of experience and training in order to be successful. As an experienced machinist, you will likely see a bump in salary as long as you keep improving.
Video: What It's Like to Work as a Machinist Abroad
Here's a video featuring an OFW based in New Zealand, working as a CNC machinist. In the video, he shows their workplace and what they do at work. They were on overtime on a  weekend and covering the work for their team for that week. As a machinist, you are expected to operate machines and ensure that production is followed accordingly.
Frequently Asked Questions
What is the career track of qualified graduates and certificate holders of the TESDA machining course?
Graduates can get into various jobs after completing the Machining Course from TESDA. These include the following:
Machinist
Lathe Operator
Milling Machine Operator
Precision Grinding Machine Operator
Bench worker/fitter
What are the different types of machining tools?
There are many types of tools used for different tasks in the manufacturing process. Some of these include but are not limited to: turning tools, abrasives, and other components. Listed below are the most common ones:
Boring tools: This equipment is used to enlarge the holes that were previously cut into a material.
Cutting Tools: Saws and shears are used to cut materials of various sizes. They are often used to make precise cuts.
Drilling tools: Two-edged rotating devices are devices that create parallel to the axis of rotation.
Grinding tools: These tools apply a rotating wheel to a workpiece to achieve a fine finish or make light cuts on it.
Milling tools: A milling tool uses a rotating blade to create non-circular cuts or turn holes in a material.
Turning tools: A turning tool is used to rotate a workpiece while a cutting tool shapes it.
What is CNC Machining?
Computer-controlled numerical control or CNC is a technique that enables a machine to produce parts using predefined parameters. It works by programming or using software to guide a tool that fits a set of parameters.
What is Precision Machining?
Any process that produces finer than 32T or has a small cutting tolerance may be considered a type of precision machining. This type of operation can be performed in various fabrication methods and tools.
Do I need to undergo competency Assessment and Certification for the Machining Course:
Students who took this course may be required to take a Competency Assessment before they graduate. This is applicable to all of the courses that they would take in their senior year.
Final Thoughts
Machining is one of those jobs that will be here to stay. As technology continues to develop, there will be a need for people to control these tools and equipment to make sure that the work gets done efficiently and according to the design. For this reason, receiving training under TESDA can position you to become one of these individuals who can not only secure good jobs, whether locally or abroad, but also benefit from future-proof jobs and consistent incomes. Just make sure to get started with the course through the help of this guide, and see it through until you receive your national certificate. And from that point on, you can decide in which field or industry you wish your skills and talents to be of the most use. This could also be anywhere in the world because just like we've said, this is one of those jobs that will continue to grow in demand and require higher specialization as time goes by. That said, your attitude should be receptive and positive to training because this is going to be the kind of life you'll deal with when you start to pursue a career as a machinist and the like.
READ NEXT: How to Apply TESDA Visual Graphic Design Course Online
Contact Information
TESDA (Technical Education and Skills Development Authority) Central Office
Address: E Service Rd, Taguig, 1630 Metro Manila
Contact Number:  +63288885641
Google Map Location: