Are you good at drafting or developing designs that can be used in creating systems, whether for construction, manufacturing or engineering? Perhaps you're just into drawing sketches right now and aren't sure of what you'd do with your skills yet. If so, check out the CAD/CAM Operation Course offered by TESDA.
We all know how manufacturing plays a great role in our lives today, it's everywhere actually, from the things we use at home to the products we use at work. All these need to be designed effectively so that they can be produced in large quantities with as little to no defects as possible. That's what you can be expected to do as a CAD or CAM operator, and the first step you can take to get there is through the FREE training offered by TESDA.
If you're interested to know how to get started in this course, make sure to read until the end of this guide.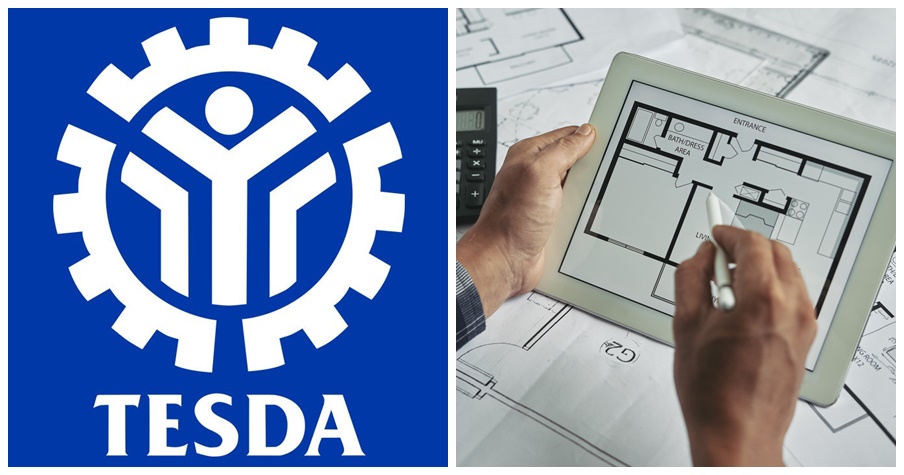 AutoCAD TESDA: Enrolling in CAD/CAM Operation Course Online
Before we jump right on what the course offers, let's first get to know what CAD/CAM operation is all about. If you are an engineer who designs various kinds of jigs and fixtures, then you will need to use the main software that is known as CAD/CAM. This program will allow you to create and modify the files that you send out and make the process easier for production purposes.
Computer-Aided Manufacturing (CAM) or Computer-Aided Design (CAD) software is used to design and produce finished products. It generates toolpaths that are used by machines to turn designs into finished parts. Production runs are typically completed using CAD/CAM software and prototypes are designed and manufactured using 3D printing.
Course Overview: CAD/CAM Operation
The TESDA CAD/CAM Operation course is designed to develop knowledge, desirable attitudes and skills in CAD/CAM Operation NC III.
This 234-hour course covers the competencies necessary to create drawings using software and apply for a CAD/CAM program.
Some of the technical skills that you will gain from this course include:
Applying CAD/CAM program
Applying safety practices
Creating drawing using CAD software
Interpreting working drawings and sketches
Measuring workpiece (Basic)
Measuring workpiece using angular measuring instruments
Measuring workpiece using gages and surface texture comparator
Operating a personal computer
Performing preventive and corrective maintenance
Performing routine housekeeping
Performing shop computations (Advanced)
Performing shop computations (Basic)
Performing shop computations (Intermediate)
Selecting/ cutting workshop materials
Qualifications
Trainees or students who want to join in this course should have the following credentials to qualify for the CAD CAM Operation training:
A Filipino citizen
Has completed the Alternative Learning System (ALS) equivalent or at least ten years of basic education.
Can communicate in basic English, either oral and written
Physically and mentally fit
With good moral character
Can perform basic mathematical computation
With pleasing personality
Requirements
Aside from the eligibility criteria listed above, anyone can enrol in a TESDA Visual Graphic Design course if they can provide the following requirements:
Academic Record (at least a High School Diploma)
Good Moral Character Certificate or Honorable Dismissal Certificate
ID picture with white background (1×1 or 2×2), for record purposes
Medical Certification
NBI, Police and Barangay Clearance
NC Certification (if needed)
PSA Birth Certificate
Steps to Enroll for CAD/CAM Operation Course in TESDA
Before you start the course, make sure that you have all of the necessary documents in order to complete the necessary steps as follows:
Step 1: Visit the training facility of the TESDA to get the course that you want to take. Once there, ask any questions that you may have about the program.
Step 2: Take the admissions test.
Step 3: Complete all prerequisites (as listed above).
Step 4: Make sure to provide them with a phone number that will allow them to contact you if your schedule changes or the start date of your training.
What Are the Main Applications of CAD and CAM?
Computer-Aided Design (CAD)
Solid Modelling: This process involves creating solid components by cutting and joining different solid volumes. The resulting product can be seen and rotated like an actual product.
direct where the model can be edited by undoing or modifying the model directly
on the 3D;
parametric where the model is constructed using parameters (variable quantities
such as measurements) and the model can be edited at any point in its history.
Surface Modelling: This process involves creating surfaces of the desired shape by combining various elements such as stitching, trimming, and joining.
Assembly: This process involves assembling the models created in Solid or Surface Model Assembly to create a final assembly. It is used to see the exact fit of the models.
Drafting Detailing:  This process is used to create the 2D drawings of components or assemblies; usually
directly from a 3D model, although 2D CAD can create 2D drawings directly.
Reverse Engineering: This process involves measuring and decoding the component's shape using various tools such as a laser scanner, a coordinate measuring machine, and a white light scanner. The resulting 3D model can then be used to modify it in a computer program.
Computer-Aided Manufacturing (CAM)
Plotters/Cutters: These machines can produce 2D shapes on various materials such as paper, cards, and self-adhesive vinyl sheets.
Laser Cutting: These machines can cut and engrave a wide variety of materials using 2D software.
2.5D Milling: 2.5D machining is done using 2D CAD software as the source and the cutting path. The tool is lowered to a certain degree and the part is cut rapidly.
3D Milling: 3D machining usually used STL files as source material. This process requires the use of all three axes of a mill to work simultaneously. It can take a long time to get a good quality finish.
Turning: CAM software automates the traditional turning process on a lathe, which includes roughing, grooving, and finishing.
3D printing: 3D printing is a process used to produce a three-dimensional object from a digital model. It works by using an additive process where the layers of material are laid down.
Salary of CAD/CAM Operator from TESDA
The starting salary for a CAD Operator in the Philippines is between Php 10,000 and Php 24,000 per month. A CAD Operator receives allowances and other incentives in addition to his or her base pay. Meanwhile, a CAD Operator in the UAE can earn between AED 42,000 (Php 580,020) and AED 108,000 (Php 1,491,480) per month.
In other parts of the world, such as in Japan, an Autocad Operator typically earns around 302,000 JPY (Php 137,893) per month. Salaries range from 157,000 JPY (Php 71,686) to 462,000 JPY (Php 210,949).
Benefits of Working as a CAD/CAM Operator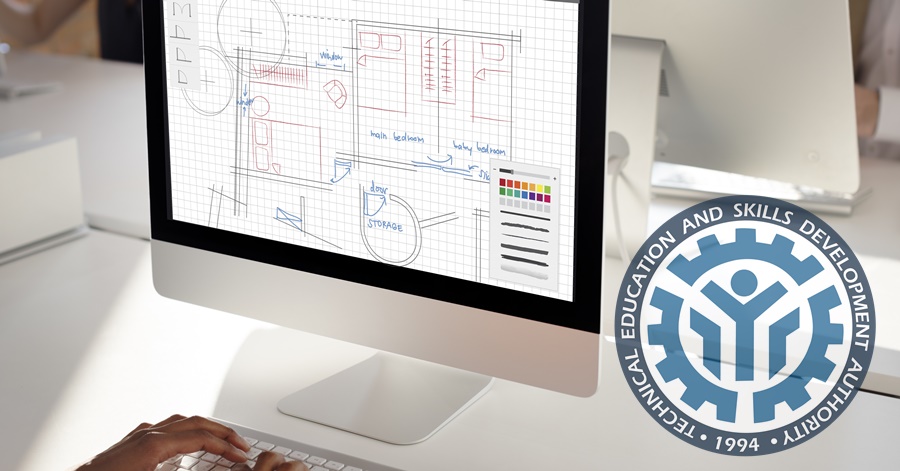 Stable Working Hours
Most companies that hire CAD technicians typically have a schedule that works around a nine-to-five schedule. This means that you would be working at a desk in order to complete the tasks that you were assigned.
As a construction technician, there are some tasks that you might be expected to complete. These tasks might involve analyzing blueprints, performing site visits, and preparing reports.
Easy Entry
There are many ways into the profession, but the first step is an apprenticeship with an engineering firm. You will need at least a C or higher in order to gain this.
Training & Progression
You'll learn a lot about the industry and the people involved in it as you go along. There are also various opportunities to improve and develop your skills.
Becoming a member of the Engineering Council is an excellent opportunity to improve your chances of being awarded EngTech status, which can also improve your wages.
What Kind Of Skills Do You Need To Be A CAD/CAM Operator?
While technical skills are important, soft skills are also considered critical to the success of any professional, including CAD/CAM operators. These skills help individuals develop effective communication and collaboration in the workplace. With this in mind, here are three skills that you need to have to succeed as a CAD/CAM technician:
CAD Technicians Must be Adaptable
Adaptability is a key component of being successful in today's fast-paced world. It will help you navigate through the various challenges and opportunities that come with being in an ever-changing industry.
An employer will look for people who can adapt to situations and find ways to improve their work. This is the ability to think on their feet and find ways to improve their work.
As software gets more sophisticated, you will be able to keep up with the changes in the way it works. This will keep you on top of the latest trends in software development.
CAD Technicians Need Collaboration Skills
Being able to work as part of a team is another important skill that you should have in order to become a CAD technician.
After earning a diploma in CAD, many projects require that you work as part of a team. This ensures that you have the necessary skills to be successful on any project.
Outside of your office, working with various clients and partners can be very productive. This is where your collaborative skills can be used.
The Importance of Communication Skills
Speaking and listening are so important to the success of a CAD technician, and they will help you hone your communication skills. Without these skills, you might not be able to solve a project's problems.
Communication skills are key to making sure that everyone on the same project is working seamlessly. Having the right communication tools can help team members communicate clearly and confidently.
What Are Some of The Tasks That CAD/CAM Operator Do?
With the help of computer software, CAD operators draft plans and specifications for various industries. They collaborate with architects and engineers to ensure that the designs are completed according to safety regulations. Listed below are the duties and job responsibilities of CAD technicians, which they need to perform on a daily basis:
Coordinate with clients and engineers to ensure all drawings are completed to specification.
Creating rough sketches and using computer software to prepare detailed plans and drawings.
Conducting site visits to gather information about a project and determine its limitations and feasibility.
Checking software updates to keep drawings and other documents up-to-date. They can also perform hardware updates.
After receiving feedback, this professional should remain focused on implementing any changes to the drafts as soon as possible.
Assuring that the drawings adhere to building codes and engineering standards.
How to Land a Job After Graduating from CAD/CAM Operation Training in TESDA
There are many job opportunities in various establishments that require CAD/CAM Operation skills. Many of these establishments offer good wages.
The increasing popularity of CAD/CAM Operation has also created job opportunities for individuals with expertise in this field.
If you're looking for work as a CAD/CAM Operator abroad, then look no further than the POEA job boards. Here are the steps you can take to get started:
Step 1: Visit the POEA website at poea.gov.ph.
When you get to the website's homepage, scroll down a bit until you find the orange box labeled "Approved Job Orders of Licensed Recruitment Agencies."
This is located directly below the red box where you may check the status of recruitment agencies and just above the Philippine transparency circle seal.
Alternatively, scroll down to the bottom of the page until you reach the "Job Opportunities" area. Select "Job Orders through Licensed Recruitment Agencies" from the drop-down box.
The third alternative is to go to the "Online Services" section of the homepage's footer. Select "Verification of Agency Job Orders" from the drop-down menu.
This selection will take you to a new page where you can find the most recent job orders.
Step 2: Begin your search by looking through available job orders by position.
You can also look for available opportunities based on your position or work experience. Ignore the other two selections if you are looking for a job that is linked to your prior position.
Step 3: Enter the job title (CAD/CAM Operator) or other relevant keywords such as "CAD/CAM specialist", "CAD/CAM drafter", "CAD/CAM technician", and so on.
You can now enter the details of the position in the search box below. Simply enter the job title or keyword you're looking for in the box. You can, for example, type in "CAD/CAM Operator," "CAD/CAM specialist," "CAD/CAM drafter", "CAD/CAM technician" or any other relevant keyword. Then press the Enter key or click "Submit."
Step 4: Examine the POEA-approved job orders that are currently accessible.
The following page will display all of the job openings that contain the keyword you entered, such as graphic designer, visual creator, digital artist, and visual creator and so on.
You will also find information about the job orders, such as the date they were issued, as well as information about the hiring agencies.
Make a list of everything you'll need, such as:
Job role,
Recruitment agency, and
Place of work (country)
Video: What It's Like to Work as a CAD/CAM Technician Abroad
Here's a video posted by a CAD drafter based in the UAE. In this video, the vlogger shares what he does on a daily basis and the tools that he uses. He even shared a preview of his portfolio to inspire and give others an idea of what they can expect to work on in their role as a CAD drafter.
Frequently Asked Questions
What types of fields do CAD drafters work in?
Architectural, engineering, electrical, and civil drafting are just a few of the CAD drafter skills. Each of these tasks necessitates a unique set of talents, and many of them necessitate the use of separate software.
Are CAD drafters in demand?
Although there is still a demand for CAD drafters, many people are now learning how to create their own digital designs, which is decreasing the need for these individuals. Despite this, those who specialize in the field have better prospects in terms of employment.
What is the difference between the CAD drafter fields?
There are various types of CAD drafter fields that include architectural, civil, and electrical drafters. Some of these include topographical surveying, building design, and wiring diagrams.
What are the physical attributes and characteristics needed to become a CAD operator?
As this job can be quite technical, there are certain skills and attributes a reliable CAD technician must possess, such as:
A thorough background in traditional drafting and design concepts;
Mastery of the basics of one or more CAD systems;
Ability to understand and interpret architectural and other engineering plans, sections, elevations and details;
Ability to calculate figures and amounts such as discounts, interest, commissions, proportions, percentages, area circumference and volume; and to apply concepts of basic algebra and geometry;
Ability to solve practical problems and deal with a variety of concrete variables in situations where only limited standardization exists; and to interpret a variety of instructions furnished in written, oral, diagram, or schedule form;
Familiarity with the following mainstream software programs: PTC Pro-Engineer (Pro-E Wildfire 1.0 or higher preferred) and Autodesk Autocad (Autocad 2000 or higher preferred); experience with PTC Intralink (Intralink 2.0 or higher); and
Proficiency with Microsoft Office and Windows applications.
Do I need to get certification after completing the CAD/CAM Operation Course in TESDA?
After completing the CAD/CAM Operation NC III course, students must take an assessment test at one of the TESDA-accredited assessment centers prior to graduation. A National Certificate (NC) will be provided after the assessment process is completed.
Final Thoughts
There's plenty of great courses you can check out in TESDA and one of them is the CAD/CAM Operation course. It's training that you can pursue with a national certificate, giving you some leverage in industries such as architecture, engineering, and manufacturing. We hope you gained some useful knowledge in this post and good luck in pursuing a career in this field!
READ NEXT: How to Apply TESDA Visual Graphic Design Course Online
Contact Information
TESDA (Technical Education and Skills Development Authority) Central Office
Address: E Service Rd, Taguig, 1630 Metro Manila
Contact Number:  +63288885641
Google Map Location: