Six men, which include an auxiliary police officer, were charged with immigration violations in the Sessions Court for allegedly trafficking 22 Filipino nationals into Malaysia, as shared in a report by NST.
ALSO READ: PH Cautions Filipinos in Malaysia to Prepare for Immigration Crackdown
According to the report, the men were charged of trafficking Filipino nationals at the Kota Kinabalu International Airport in various instances between February 2017 and October 24 of this year. All six defendants, who appeared without legal representation, submitted pleas at the Sessions Court.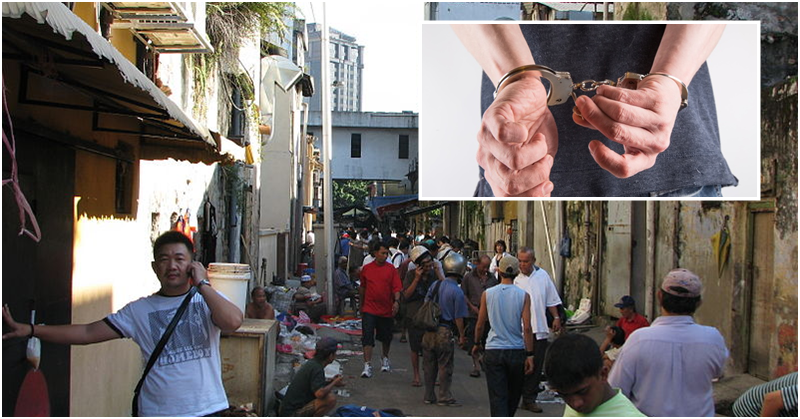 Six Men Charged with Smuggling Filipino Nationals to Sabah
The six men were identified as Amin Ali, 28; Anuar Madjiril Hadji, 34; Omar Sapari, 53; Jashih Mohammad Ali, 54; Badri Jalal, 62; and Muksin Munib, who had an IMM13 pass.
All the defendants were charged under Section 26A of the Anti-Trafficking in Persons and Anti-Smuggling of Migrants and Human Trafficking Act of 2007. If proven guilty, the defendants will be convicted to a maximum 15 years in jail, on top of fines applied by the court. The prosecution was upheld by Deputy Public Prosecutor Mohd Khairuddin Idris.
In 2017, some 12,670 illegal immigrants have been expelled by the government from Sabah, based on the data shared by Sabah's National Security Council. Since the 1990s, the state of Sabah has deported more than half a million immigrants in the country.
The most recent nationwide crackdown carried out by the government was only a few months ago, when the Malaysian government offered diplomatic assistance to over hundreds and thousands of illegal immigrants in the country, including Filipino nationals.
This development should serve as a warning to all Filipinos not to attempt to illegally enter a country for work or residence, through whatever means presented to them. Many unscrupulous individuals are only pretending to help, but will offer no guarantee of protection and support when the situation goes awry. It's important to understand that they are only taking advantage of the lesser privileged Filipinos looking for work for their own gain.
ALSO READ: How to Avoid Getting Offloaded by Immigration as a Filipino Travelling Abroad