It's one thing to read tragic news on the internet and it's another thing when you witness a tragic event first-hand. A Beirut-based Filipino overseas worker was able to document her experience after the massive blast that left 78 people dead and thousands of people injured.
In her Facebook post, Erma Flores showed the chaos and destruction that ravaged the city after a warehouse suspected to be filled with a highly volatile compound, ammonium nitrate, exploded leaving the capital of Lebanon in shambles.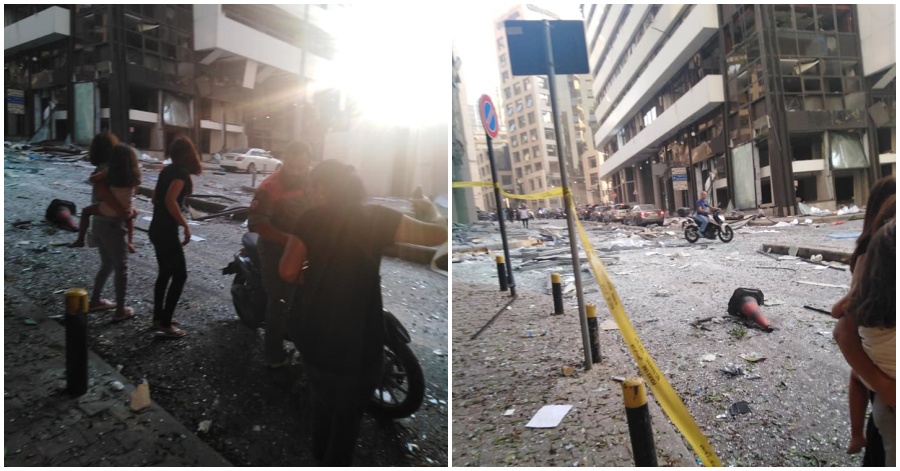 [In Photos] Pinay OFW Captures Tragic Impact of Massive Explosion in Beirut, Lebanon
Flores shared that she was in deep shock when she saw the once lively port city in a terrible state with shattered glass on the roads and collapsed buildings before her.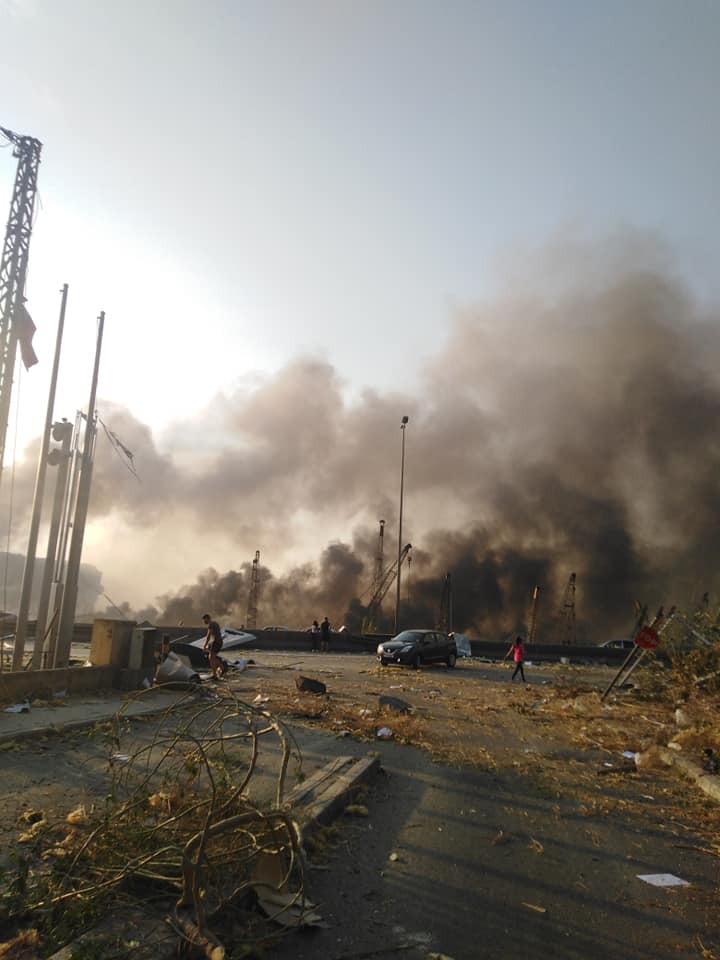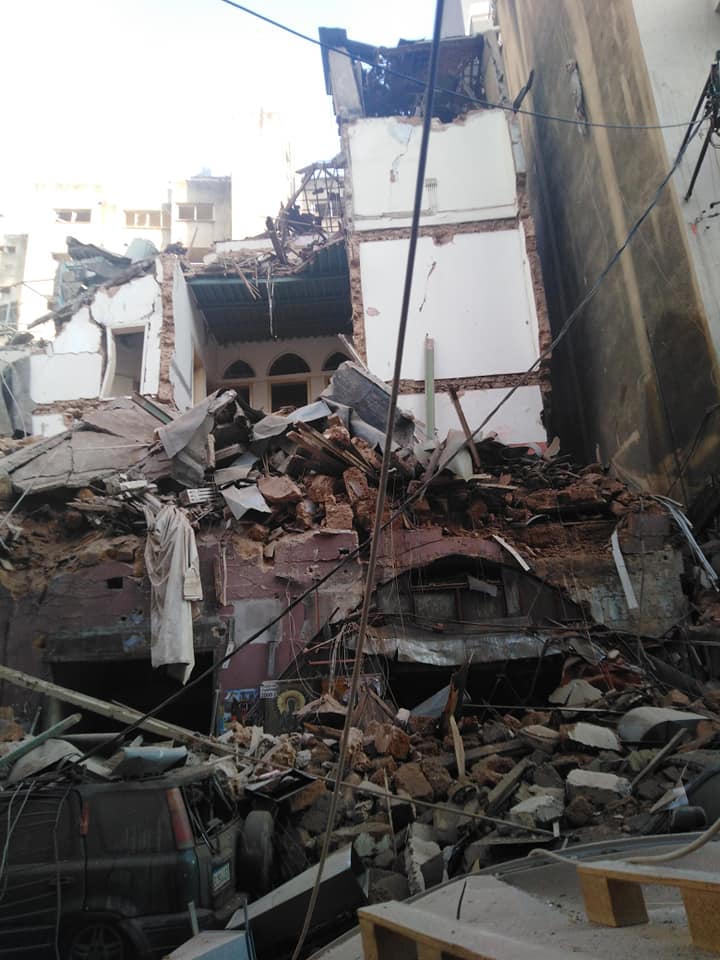 "Sobrang dilim, nakakanerbyos. Hindi mo alam kung saan ka lulusot o dadaan, lahat ng matapakan mo salamin. Lahat ng building nagcolapse, basag, grabe nakakatakot," said Flores.
[T/N: "Everything was so dark, it was terrifying. You can't seem to know which way to go… there are shards of broken glasses everywhere. All of the buildings have collapsed to the ground. There are shattered glasses everywhere. It's so scary," said Flores.]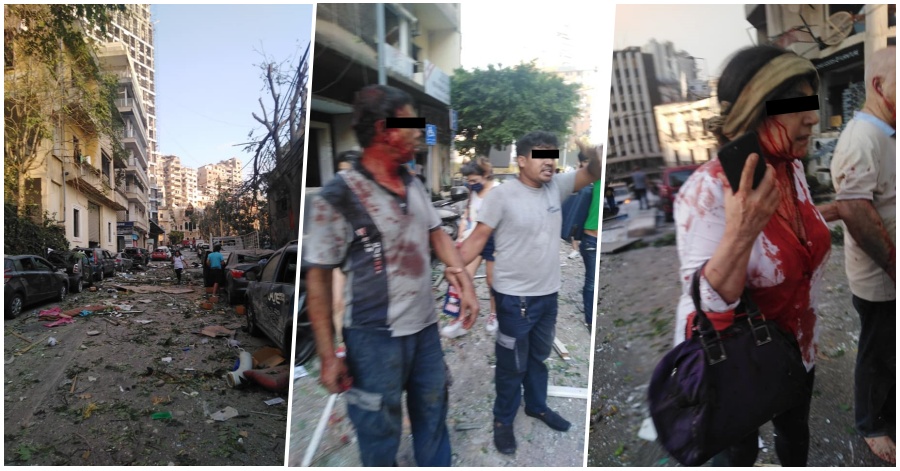 Flores shared that she saw several heavily injured casualties near ground zero, both young and old, with blood on their bodies and faces. She also noted that she felt tremors on the ground when the blast took place.
"Nakaramdam ako ng kaunting pagyanig ng Lupa. 'Di mo alam kung saan nggaling ang malakas na pagputok bigla nalang po ako nataranta kc nagkakagugulo ang mga tao masasalubong mo mga duguan matanda bata," recounted Flores.   
[T/N: "I felt the ground shake a little bit. It was hard to tell where exactly the explosion took place because I was shocked and I panicked when I saw people running from everywhere, with blood covering their faces and bodies. Both young and old, everyone was injured and running all over," Flores recounted.]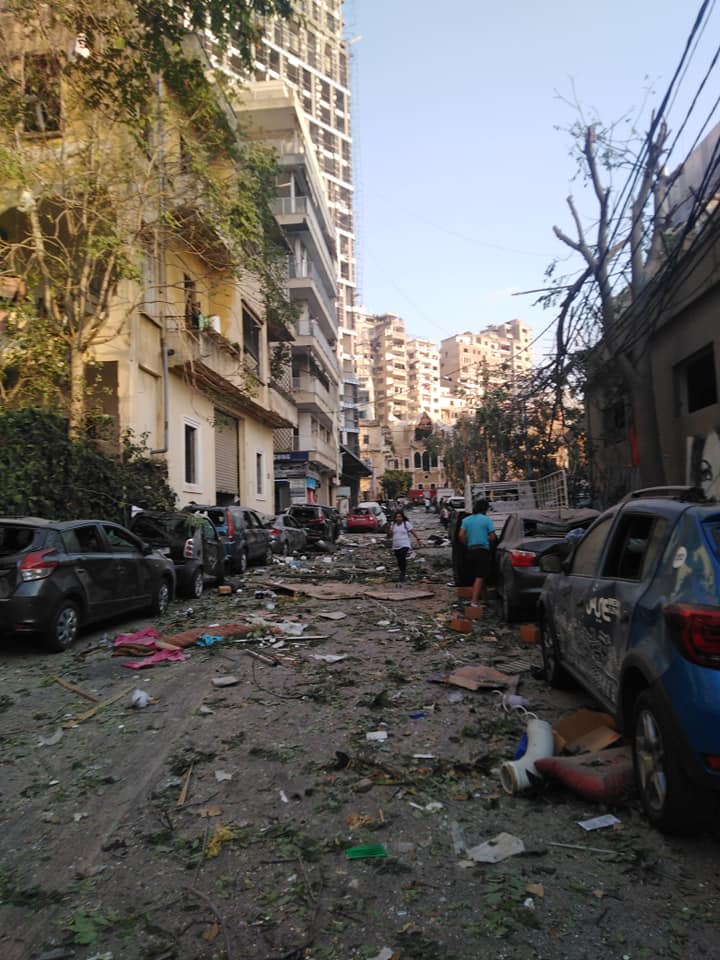 Despite the tragedy that befell their city, Flores remains thankful that she's safe from any harm and hopes that her fellow Filipinos in the area would remain safe, too.
"Nagpapasalamat ako Sa Diyos dahil di nya ako pinabayaan at iniwan sa panahon na akala mo ito ng yong katapusan ng buhay ko. LORD Ikaw na po ang bahalang mag-ingat sa amin saan man po kami mapunta," said Flores.
[T/N: "I thank God because He kept me safe even at the point when I thought it was the end of my life. Lord, I leave everything to you… Please keep us safe wherever we go," said Flores.]
Meanwhile, Flores' friends and family, and even her fellow OFWs, showered her with prayers and encouragement on social media during these very difficult times.
ALSO READ: Additional Budget for OFW Repatriation to be Proposed – Defensor