At least 100,000 OFWs who lost their jobs due to the COVID-19 pandemic will be repatriated under the Bayanihan 2 Bill, said House Assistant Majority Leader Mike Defensor on Friday, July 25. 
ALSO READ: OWWA Launches Online Portal for OFWs Returning to Hometowns
Defensor's announcement came two days after Foreign Affairs Secretary Teodoro Locsin Jr. announced that the DFA will realign what remains of its P2.5 billion capital outlay fund for 2020 to finance the repatriation of OFWs.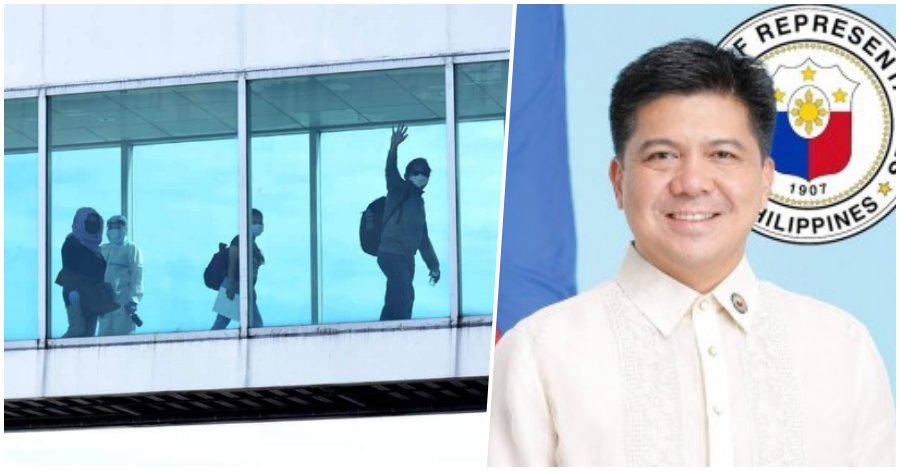 Repatriation of OFWs to be Prioritized Under Bayanihan 2 Law, Congress to Allocate Additional Budget  
Defensor shared that they are eyeing to include the augmentation in the proposed Bayanihan 2 or We Recover as One law, which will be reviewed in Congress on the second regular session on Monday, GMA News Online reported.
Congress' second regular session will open on Monday, July 27, ahead of President Rodrigo Duterte's fifth State of the Nation Address.
In an update shared by Secretary Locsin, he said that at least 96,000 OFWs have been repatriated so far and repatriation efforts will continue with the pending vaccine against COVID-19.
"When this COVID-19 broke out, the President asked me, do you need more money? [I answered] no, we will work with what we have. We are canceling all our repairs, retrofitting, capital outlay [spending] to use all our money to bring our people home because the President is the President of OFWs," Locsin explained.
He added that repatriation efforts will continue for as long as there are Filipinos who want to come home.
In an earlier statement, Foreign Affairs Undersecretary Sarah Arriola said that the DFA only has P232 million left for repatriation of OFWs—an amount that will only be enough until August. 
For his part, Labor department's National Reintegration Center for OFWs (NRCO) officer-in-charge and Director Roel Martin, assured the public that livelihood, employment training assistance for returning OFWs affected by the COVID-19 pandemic will be granted to both members and non-members of the Overseas Workers Welfare Administration (OWWA).
Martin said, "The OWWA members will have an advantage, but the government assistance will also be granted to undocumented or irregular OFWs."
Meanwhile, OFWs who lost jobs due to the COVID-19 pandemic can reach out to the following contact numbers:
Telephone No.: (+632) 8527-6184
Telefax No. (+632) 8526-2392
Email: nrco@owwa.gov.ph
Website: nrco.dole.gov.ph
Facebook: facebook.com/NRCOCentral 
ALSO READ: Virtualahan Offers Scholarships for Displaced OFWs for Online Job Skills Training