Here's something all Filipino Domestic workers should be proud of- Melanie Manansala, a 44 year-old Filipina domestic worker was crowned as UAE's Best Nanny for 2017 last Saturday, Nov. 25.
Along with the crown, Manansala will receive a one million peso retirement fund, an air ticket to the Philippines from Air Arabia, a bank account, and Rise childcare courses among others.
This award is an initiative of Rise, a wealth management platform for migrant workers aimed to reward one of the most neglected sections of the community which was launched just last year.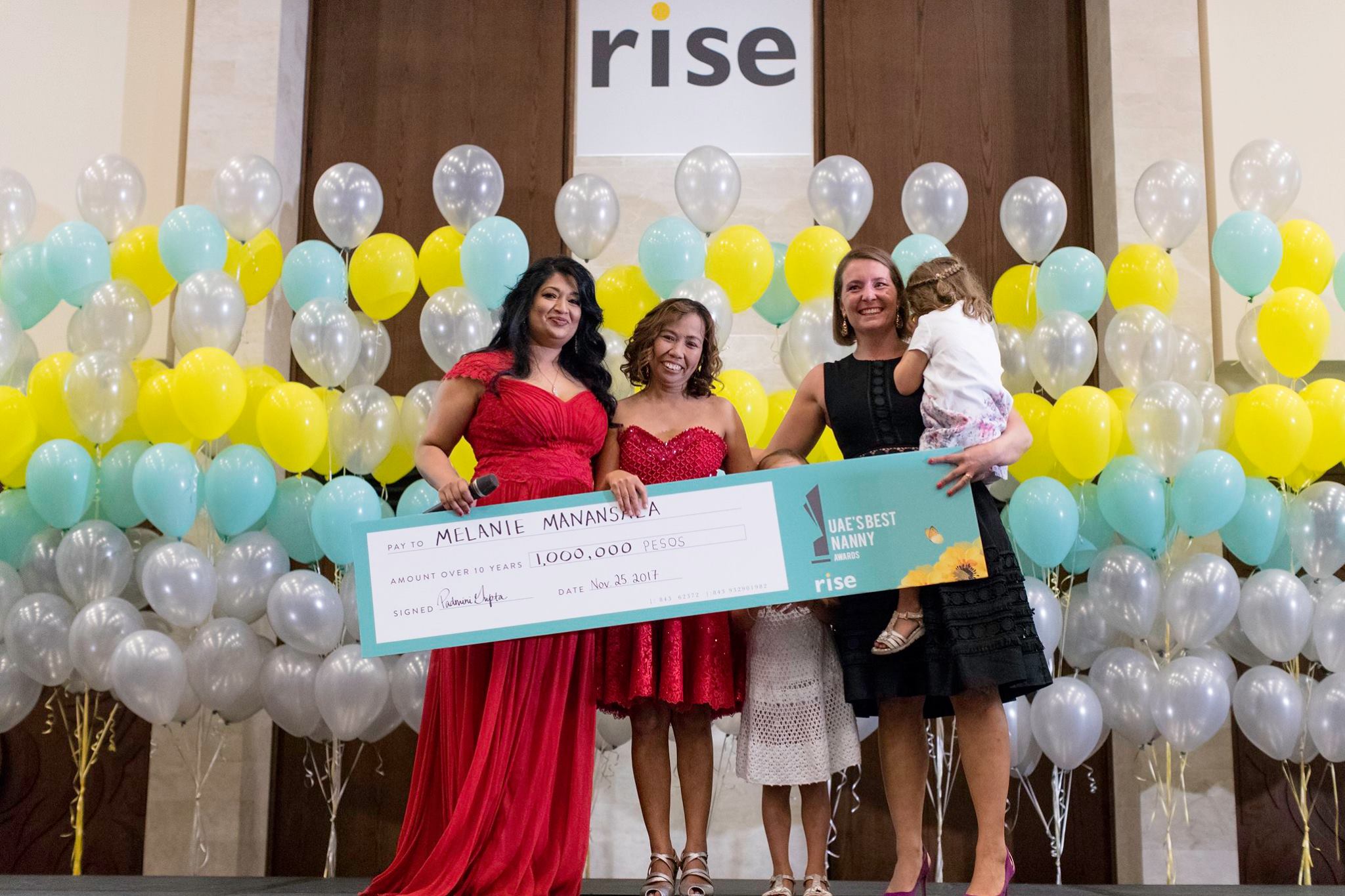 Filipina Wins United Arab Emirates Search for Best Nanny for 2017
The nannies who were nominated by their employers were judged based on these four criteria: ability to build a caring and nurturing environment for the children; instill a healthy eating and nutrition plan; support the child/children's learning and development; and understand child safety and emergency handling.
Manansala bested the other 500 nominees from families across the United Arab Emirates. She was commended because of her positive qualities of being honest, committed and knowledgeable.
She is also known by her employers as someone who is passionate with children. Manansala exclaimed: "I think I am proud of my job because I love what I am doing. I like being with children because they return the love that you give to them." She came to UAE in 1993 and had worked for a Lebanese family for 12 years before moving to another employer.
"With this prize, my dream can come true to open a supermarket in my home country after my retirement as a Nanny," Manansala said in a report by Gulf news.
This is definitely a dream come true for this hard-working Filipina who is also a great advocate of saving money for the rainy days.
"I am so happy with the award, I almost can't believe it! I'm already saving for my retirement, which I believe is very important, and every nanny should do so too," she said.
In her entry, she shared an experience which taught her the importance of having a personal emergency fund. This has since been one of her advocacies that she shares to new nannies she meets.
This is truly a well-deserved win for our kababayan!