A Filipina domestic helper jumped off from the 5th floor of a building in Riyadh, Saudi Arabia and is now in critical condition.
According to a report from Bombo Radyo Koronadal news, Gina Uday Monpon, 28 years old and a mother of 3 had only been working in Riyadh for 5 months when this incident happened. She is from Brgy. Kematu in Tboli, South Cotabato. In a statement that her father, Federico Monpon gave, he said he was in total disbelief after receiving the news from one of Gina's friends informing him of his daughter's condition. From what he gathered the last time he spoke to his daughter, she did not mention that she had any problems with her employer.
Gina was reportedly seen wandering on the 5th floor of the building where she was working as a domestic helper. A group of Filipinos tried to prevent her from jumping off but was not successful.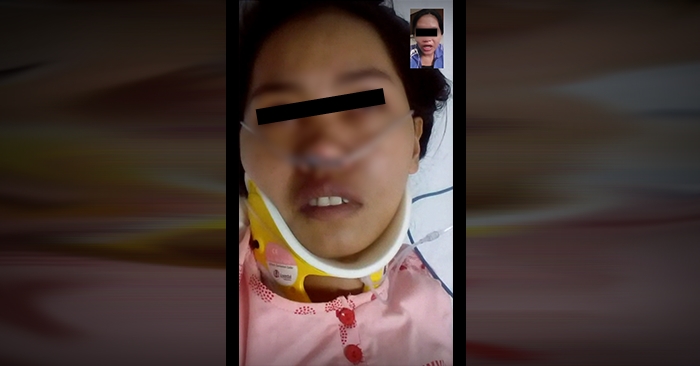 In Critical Condition: Mother of 3, Filipina Jumps off Building in Riyadh, Saudi Arabia
Although the reason behind her action is yet to be determined, sources cited that she was terribly bothered after learning that one of her children was sick and was in a hospital. She even mentioned that she wanted to go home to South Cotabato so she can take care of her sick child.
However, Gina said that she might have been sleepwalking before she fell off the building and that she was unaware of what had happened.
She is now in critical condition due to the several injuries she sustained from the fall including a broken leg and an injured spine. No operation has been performed on her however, because her employer allegedly does not want to shoulder any of the hospital expenses.
Her grieving father has reached out to a local radio station, Bombo Radyo- Koronadal to seek help.
The radio station, in a recent post, has set an appointment with the Philippine Overseas Labor Office to request for an investigation on the said incident. A Middle East Correspondent, Boyet Forro, has also reached out to the agency to request for an investigation. According to him, the floor that Gina fell from has grills, making it impossible for someone to fall from the building. An investigation will be requested through the Philippine Overseas Labor Office to eliminate the possibility of a foul play.
Source: http://www.bomboradyo.com/pamilya-ng-pinay-dh-na-tumalon-sa-gusali-sa-saudi-humihingi-ng-tulong/