There are various ways OFWs can get extra cash, especially during these times. One way is through getting a UnionBank OFW Loan. If you need to fund an emergency, a personal loan can be a great way to do so. It can be used for various requirements such as medical expenses or a big-ticket purchases.
Also Read: 13 Best OFW Loans in the Philippines (Banks and Government Agencies)
The costs of unexpected expenses, such as automobile repairs and hospitalization, can be covered by a personal loan. A personal loan can be used to pay for these expenses by anybody, even foreign employees in the United States. A loan can be obtained in one of two ways: with collateral (secured) or without collateral (unsecured).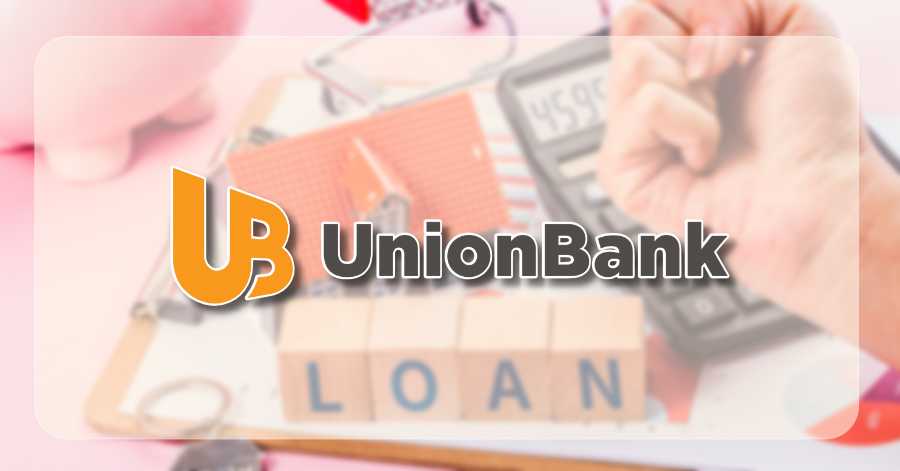 Applying for a UnionBank OFW Loan
In accordance with the loan's terms, Union Bank personal loans can be used to pay for a wide range of responsibilities, such as credit card payments and medical bills, among other things.
For those who are unaware, Unionbank is a multi-award-winning financial institution that is well-known for its digital transformation strategy, having been one of the first financial institutions to embrace technological developments in order to empower its clients.
Thus, it has maintained its position as one of Asia's leading corporations, ranking among the country's top universal banks in terms of profitability and efficiency on a consistent basis.
Here's Why You Should Get a Loan from UnionBank
UnionBank is one of the largest financial institutions in the Philippines, with total assets of about Php 2 trillion. As a dependable and trustworthy institution, it has earned the approval of the federal government. Because of its straightforward interface, it is an excellent choice for consumers.
Aside from being able to send money to and from their country, customers can also view their earnings through their online app. This is very simple to operate and allows them to collaborate with their advisors.
The contact information of the bank is also available on its website. This ensures that its customers have all the necessary information to make an informed decision.
UnionBank Personal Loans
Personal loans are available in a variety of forms at UnionBank, and they are available in a variety of amounts. Personal loans, vehicle loans, and home loans are all instances of this type of lending arrangement. These loans can aid you in making a down payment on a car or a house.
If you need a loan for various purposes, the Unionbank Quick Loan is a smart choice. This Unionbank Quick Loan offers a fast way to get cash and it can also be applied for online. The Unionbank Quick Loan can be utilized in a number of ways.
What is Quick Loans?
UnionBank Quick Loans is a digital loan scheme that allows account holders to have funds in their accounts in as little as 60 seconds.
Who can Avail?
This loan program is only available to UnionBank deposit account customers who meet the qualifications.
How will I know I'm pre-qualified?
You will receive an email or an SMS notification once you have been pre-qualified as a customer. After that, you will receive an invitation code that will allow you to enter the website.
Deposit account holders with UnionBank Online will be notified via an SMS or a button within the app when the notification is sent.
Applying for a cash loan through the UnionBank Quick Loans website is another option you can explore.
Can I avail of more than one (1) loan?
Each invite code for a pre-qualified loan can only be used once during a specific promo period. After that, you can either wait for an email or an SMS to inform you that you're eligible for the next promo period, or you can apply for another loan by clicking on the Cash Loan button on the website.
How OFWs Can Apply for a Union Bank Quick Loan
Applying for UnionBank Quick Cash Loan is simple and will not take longer than 10 minutes to accomplish. Here are two ways to get started.
LOGIN VIA THE QUICK LOANS WEBSITE
Access the URL provided in the notification SMS or email (https://unionbankph.com/loans/quick-loan) to complete the application process. You must enter the proper login credentials:
Invite Code
Last 5 Digits of ATM payroll OR 12-digit payroll account number
Email Address
Mobile Number
LOG IN VIA UNIONBANK ONLINE APP (ANDROID, iOS, Web Version)
Alternatively, you can access your UnionBank Online App on your phone or through a web browser on your computer.
A button with the words "You qualify for a loan" will display on the main dashboard when you click it. All you have to do now is click on it and follow the steps.
The UnionBank Online App is available for download from the Google Playstore and the Apple App Store if you do not already have it on your device.
LOAN AVAILMENT 
After you've logged in via your selected channel:
Apply for a loan online by selecting the "Get Started" button or by completing the form below. You will then be directed to the loan's details page, which includes the loan's terms and conditions.
Your loan funds will be credited in seconds after you agree to all of the terms and restrictions.
When the loan proceeds are received, you will be alerted by email and text message that your account has been credited. In addition, you will be given a Promissory Note and an Amortization Schedule.
How To Manage Your Loan And Payment
Users can access the app by inputting their 16-digit string of account numbers, which allows them to keep track of their current transactions. They will be able to withdraw their money on a monthly basis after that.
As soon as the account holder receives their salary, the system will instantly withdraw the amount owed to them.
If the bank is unable to withdraw the money owing to a lack of cash, the borrower will be deemed in default, and the loan would be terminated. All of their fees and penalties will become due as a result of this action.
If a borrower wishes to pay off their debt in full, they should contact Quick Support for assistance. They will be in a position to offer them the information they require.
Other products UNION BANK offers
Aside from personal loans, UnionBank provides a wide range of banking products and services, including:
Deposits. In order to achieve your savings goals, you may require a variety of bank accounts, which may vary depending on your needs and stage of life. Here are some examples: It is possible to choose from a number of different savings accounts (including Peso, US dollar, and Euro savings), time deposits, and checking accounts.
Debit Cards. With a UnionBank Debit Card, you can choose from a variety of travel rewards, including airline tickets, hotel/resort accommodations, vacation packages, and the transfer of reward points to Philippine Airlines' Mabuhay Miles, among other options.
Deposits are protected by the PDIC up to a maximum of P500,000 per depositor.
Investments and wealth management. UnionBank provides a comprehensive selection of trust and treasury products, such as personal investment management, personal management trust, and unit investment trust funds, to help you build your investment portfolio.
Online Banking. UnionBank Online is your online banking service, which allows you to do banking transactions using your smartphone, tablet, laptop, or personal computer. UnionBank Online is available 24 hours a day, seven days a week.
With a UnionBank online account, you can:
Check the balances of your current and savings accounts, credit cards, loans, UITFs, business line accounts, and Term Deposits in real-time with this feature.
Funds should be transferred to all major local banks. Transfers to other banks within the country are only available in PHP.
Pay your bills (for electric, water, phone, credit card, etc.)
Purchase prepaid load (Globe, Smart, or Sun – yours or someone else's)
Private Banking. UnionBank is dedicated to providing a world-class, seamless, and all-encompassing Private Banking experience that is connected with the greatest digital solutions available.
Types of UNION BANK Loans
Aside from their Quick Loans program, UnionBank offers other loan types: home loan and car loan. Loans for houses are by far the most common type of loan issued. The former is for repayment, whilst the latter is for the purchase of a new car (as opposed to a used one).
In the sections that follow, we'll go through the characteristics, requirements, application process, and benefits of each loan category.
UNION BANK Home Loan
OFWs take out loans for a variety of reasons, the most prevalent of which is to make long-term investments. As a result, purchasing one's own home is the most effective means of achieving one's objectives. When it comes to house loans, the Home Loan Program offered by UnionBank is a fantastic option.
There are a variety of ways in which OFWs might benefit from this type of loan, some of which are as follows:
Purchase of Property
Refinancing
Why Take Out a Home Loan with UNION BANK
UNION BANK offers a difficult-to-pass home loan program that includes the following features:
Maximum Amount of Loan: PHP50,000,000.00
Minimum Loan Tenure: 1 year
Benefits:
Get a loan for up to 90 percent of the total selling price of the property.
Due to the competitive interest rates and the absence of any hidden fees or costs
Through the use of an Automatic Debit Agreement, you can enjoy more payment convenience.
Eligibility:
Individuals who are employed on a regular or permanent basis.
Individuals who own their own firm and have been profitable for at least two years, or who are a partner in a registered ownership company
A person of legal age who is not more than 65 years old at the time of loan application and who will not be more than 70 years old at the time of loan maturity.
With a favorable credit history
Requirements for a UNION BANK Home Loan:
Before you can begin working with UnionBank, you will need to submit a number of supporting documents to the bank. Providing them with these documents will aid them in the processing of your application.
Personal Data:
Completely filled out and signed UnionBank Home Loan Application Form
Clear Photocopy of Marriage Contract (if applicable)
Clear Photocopy of any government-issued ID with photo and signature
Locally Employed:
Latest Certificate of Employment indicating salary
Latest three (3) months payslips
Overseas Filipino Worker (OFW):
Original Consularized Special Power of Attorney (SPA)
Passport with entry and exit stamps
Self-Employed:
Business Registration (DTI or SEC documents)
Latest six (6) months Bank Statements
Financial Statements
Income Tax Return (ITR)
List of three (3) suppliers/customers with contact numbers (landline)
Collateral Documents:
Contract to Sell or Reservation Agreement
Statement of Account
How to Apply for UNION BANK Home Loan
Interested clients may apply at a UNION BANK branch location and perform the following:
Fill out the Application Form after downloading it.
Prepare the necessary documents and travel to the branch of your choice.
Submit the application form, as well as any other required documentation.
UNION BANK Auto Loan
Aside from a home, the purchase of an automobile is one of the most practical and substantial purchases a person can make in his or her lifetime. It not only makes your trip more convenient and enjoyable, but it also provides you with a variety of additional benefits as a result of the arrangement.
It is feasible to depart and arrive on time in a car while simultaneously protecting yourself and your family from potential danger. Accidents and other occurrences can be avoided if a vehicle is fitted with a safety feature. It is feasible to depart and arrive on time in a car while simultaneously protecting yourself and your family from potential danger. Accidents and other occurrences can be avoided if a vehicle is fitted with a safety feature.
Despite the fact that purchasing a car is typically an expensive endeavor, there are various options for doing so without breaking the bank.
In addition to the following characteristics, UNION BANK offers a home loan package that is difficult to qualify for and includes the following features:
Why Take Out an Auto Loan with UNION BANK
With a UNION BANK car loan, you may simply purchase a vehicle that is suitable for your needs and financial situation. It comes with flexible payment plans that will provide you with the most convenient methods for your loan payment.
UNION BANK offers a difficult-to-pass auto loan program that includes the following features:
Loan Amount: ₱100 000 – ₱5 000 000
Loan Term: 1-7 years
Age to apply: 18+ years old
Eligibility:
Available to those aged between 21 to 65 years old.
Foreign nationals married to a Filipino or business entities like corporations and partnerships may also apply for an auto loan.
Salaried or self-employed individuals
Requirements for a UNION BANK Auto Loan:
Before you may begin working with UNION BANK, you must submit supporting documentation. If you submit these documents, they will be able to process your application more quickly.
Individual Requirements
(2) Government-issued IDs with signature
Proof of billing address
If you are employed, you must submit the following documents:
COE -Certificate of employment with compensation
(3) months' payslip
Latest Income Tax Return (ITR)* -ITR is not required for loan amounts below P3,000,000
If you are self-employed, you must submit the following documents:
Business Registration papers (DTI, SEC if applicable)
ITR with audited financial statements (2 years)
Trade references
Corporation Requirements
Completely filled-up and signed loan application form (attached)
Business Papers (SEC Registration, Articles of Inc and By-Laws and Latest GIS)
Latest Income Documents
Income Tax Return with Audited Financial Statement
Proof of billing
2 Valid gov't issued IDs (Directors/Officers in the GIS)
How to Apply for a UNION BANK Auto Loan
Use UNION BANK's car loan calculator to see how much you'll be paying every month and for how long.
Fill out the loan application form on-site or online.
Submit your application and wait for the processing and approval.
What type of cars can I purchase?
UnionBank Auto Loans will assist you in the purchase of brand new or used automobiles, as well as brand new light vehicles.
What is the best way for me to pay back my loan?
Accounts are debited from your bank account on a regular basis using an Auto Debit Arrangement (ADA). You may open a Checking or Savings Account with them that does not need you to keep a balance (CONFIN Savings Account), or you may apply for a Debit GetGo Card.
Video: Personal Salary Loan from Union Bank Philippines
Check out this video clip below which features a guide about personal loan for Filipinos from Unionbank. The video tackles the requirements and process of applying for a personal loan or salary loan from this particular bank.
Summary
Choosing and qualifying for the best loan can be a time-consuming and complex procedure. A lot of people aren't sure where to start. However, it is crucial that you acquire the best loan for your needs and circumstances. Good thing there's the Union Bank OFW Loan you can also look into.
UNION BANK, a key commercial bank in the Philippines, embraces the future of banking and is determined to being the country's premier digital bank in order to better serve the expanding requirements of Filipinos worldwide.
Personal loans from the company can be used to cover a wide range of personal needs, according to the information provided in the previous sections.
Home ownership and car ownership are two of the most typical expenses that every overseas Filipino worker expects to be able to afford. Both purchases are eligible for financing through Union Bank's loan programs. Applying for these loan products is simple if you fulfill all of the prerequisites and qualifying criteria, as well as being able to make on-time payments.
After you finish reading this article, you may be interested in learning more about the many types of loans available from banks and other financial institutions. ; you can find out more about these loans by clicking here.