It's been one week since Taal Volcano in the Philippines spewed ash and magma, leading to the evacuation of entire towns living near the volcano. Fortunately, help continues to pour in for affected residents and evacuees: cash donations, clothes, and most importantly… food!
ALSO READ: Residents Near Taal Volcano Evacuated
One of those who offered their time and resources was Basel Manadil, a Syrian vlogger based in the Philippines. He personally visited those who were affected by the Taal Volcano eruption, giving away cooked food and care packages, including medical supplies.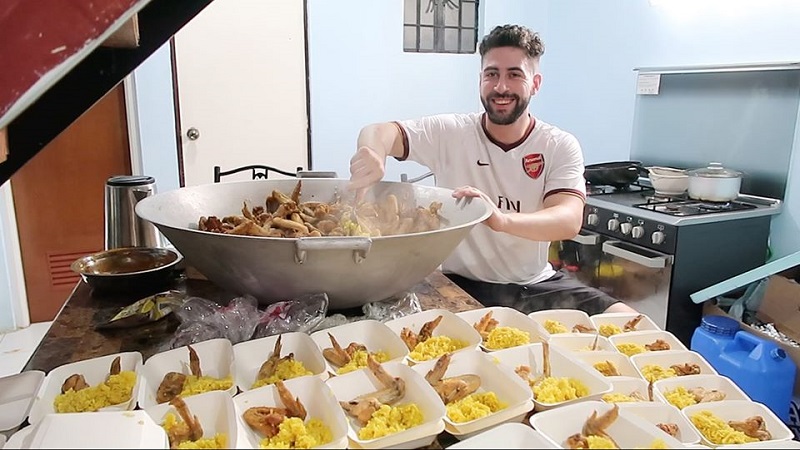 Philippine-based Syrian Vlogger Cooks Arabic Dish for Victims
Syrian vlogger Basel Manadil shared about his trip to rescue centres around Taal Volcano through his YouTube channel, "The Hungry Syrian Wanderer," Arab News reported.
"I'm the Hungry Syrian Wanderer, the 'Adopted Son of the Philippines,'" Manadil wrote in his Facebook page. "I came to the Philippines at the age of 18 when war broke in my country."
"For 7 long years, living far from my family and not seeing them this long, the Filipino people embraced me as their own," he explained. "I grew independent, finished my degree, explored the Philippines, and worked very hard to reach where I am now and focusing on paying it forward and to make a difference."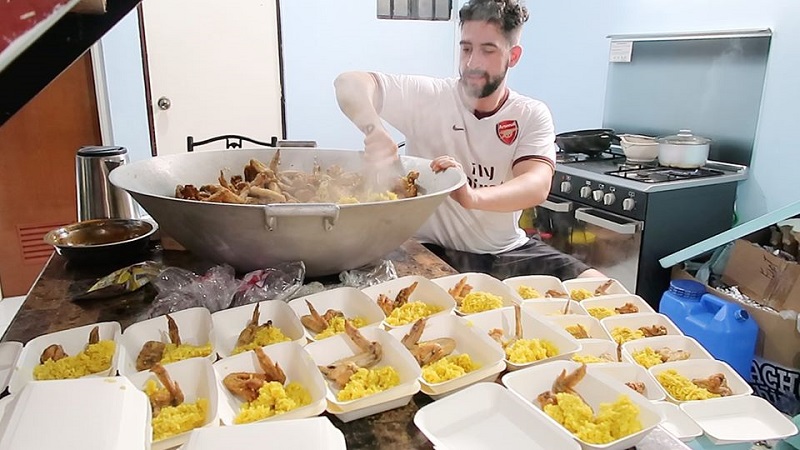 When he first heard the news about Taal Volcano, Manadil said that he immediately thought about the people who will be affected and needing help. So recently, he drove around the area giving away care packages and packed meals, including 1000 chicken wings and kabsa, an Arabic dish that he himself prepared for more than 10 hours!
"My first time ever to cook 1,103 pieces of chicken wings in one go," the Syrian vlogger shared on social media. "And I made chicken kabsa, a famous Syrian dish topped with nuts, cashew, etc … I used local Filipino rice instead of Basmati rice. I cooked 5 rounds of rice using a big commercial rice cooker."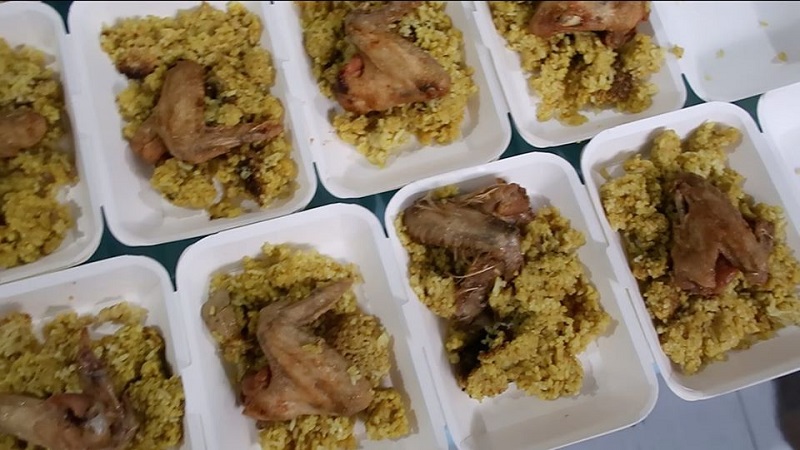 "I never cooked before I left Syria, so my mom would be so proud once she sees this," Manadil shared. "Shout out to my mama, eto na po yung anak nyong puro kain lang at walang alam sa pagluluto dati (here's your son who simply ate and knew nothing about cooking before)!"
Notably, Manadil refers to himself as "Syrian by blood but truly Filipino by heart." Through his vlogs, he aspires to be a good example and reminder of how it is to be a real Filipino, which he describes as "full of life, resilient, forgiving, and looking out for each other."
Check out the following video shared via "The Hungry Syrian Wanderer" on YouTube, where the vlogger is followed by more than 1.5 million subscribers:
ALSO READ: Classes, Work Suspended as Taal Volcano Spews Ash & Lava
More than 80,000 people are reported to have been displaced because of the Taal Volcano eruption. At present, the entire Philippines remains on high alert as the volcano continues to spew ash, while earthquakes hit nearby towns and provinces.
With so many people like Manadil giving support, we are hopeful that Taal Volcano victims can survive this ordeal. Meanwhile, other countries have also pledged to help, including the Crown Prince of Abu Dhabi, who has announced that the UAE is ready to give support to eruption victims.