Traveling is one of the few things which can be considered a luxury as well as an investment. We may have various reasons for traveling to new places, but after every travel experience, one thing is for sure – we won't return as the same person when we left; and that's a good thing. In case you are wondering what are the countries that are visa-free for Philippine passport holders, we have listed the countries where you can enter without applying for a visa beforehand, as well as the number of days that you are eligible to stay as a tourist.
Also Read: How to Avoid Getting Offloaded by Immigration as a Filipino Travelling Abroad
Despite all the positives to traveling, the reality is there are plenty of things to take into consideration. Of course, there's the usual budgeting, and then coming up with an itinerary, but perhaps the most crucial of all is applying for a visa. Good thing there are places where we, Filipinos, can visit without the need for a travel visa. Continue to read below: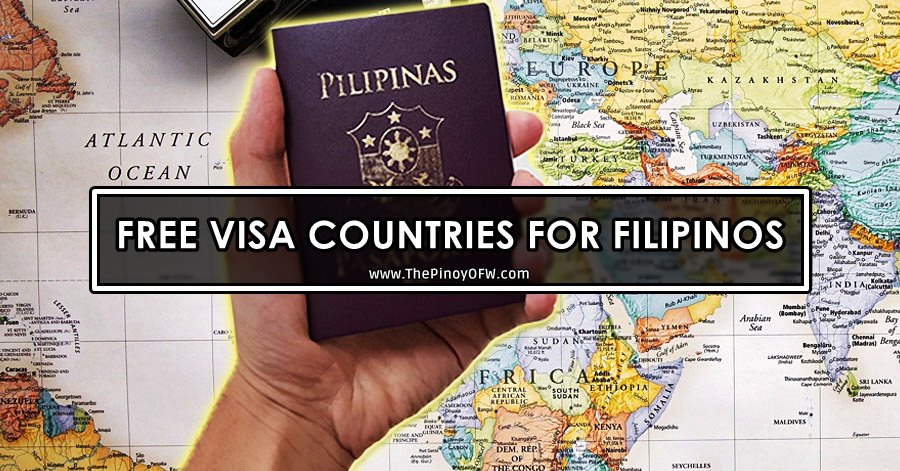 Countries to Visit w/o Visa Requirements for Philippine Passport Holders 2020
It's 2020, and it's generally a great time to travel the world. This is because visa policies of certain countries have become more relaxed in recent years. But if that's not enough to convince you to go, then this probably will: Did you know that there are countries where Filipinos can travel without the need for a visa? In fact, there are 67 of them, as per the Henley Passport Index.
Aside from the non-visa requirement, there are certain documents which you'll still need to present when traveling to a country. The following are some of the general conditions which you need to meet, so be sure to have these in check:
Passport with remaining validity of at least six months from the date of entry. (Make sure to have your passport renewed if it's about to expire or is still valid but no longer has blank visa pages.)
Confirmed hotel reservation and a return flight ticket
Staying in the destination country within the allowed maximum period. (If you plan to stay longer, you have to secure an appropriate visa depending on your purpose of visit, e.g. tourist visa or working visa)
No criminal record and have not previously overstayed in the destination country
When traveling to visa-free countries, you simply have to check in with your passport at the immigration counter of the airport. The immigration officer may ask for a copy of your hotel booking and/or return ticket.
Visa-Free Countries in Asia
Brunei – 14 days
Cambodia – 21 days
Hong Kong – 14 days
Indonesia – 30 days
Israel – 90 days
Laos – 30 days
Macau – 30 days
Malaysia – 30 days
Mongolia – 21 days
Myanmar – 14 days
Palestinian Territory
Singapore – 30 days
Taiwan* – 14 days (until July 31, 2019)
Thailand – 30 days
Vietnam – 21 days
*As of this writing, Taiwan has not yet announced whether or not it will extend its visa-free programme for Filipino tourists, which is scheduled to end this July.
Visa-Free Countries in Africa
Cote d'Ivoire/Ivory Coast – 90 days
Gambia – 90 days
Morocco – 90 days
Rwanda – 90 days
Senegal – 90 days
Visa-free Countries in America
Bolivia – 90 days
Brazil – 90 days
Colombia – 90 days
Costa Rica – 30 days
Ecuador – 90 days
Peru – 183 days
Suriname – 90 days
Visa-Free Countries in the Caribbean
Dominica – 21 days
Haiti – 90 days
Saint Vincent and the Grenadines – 30 days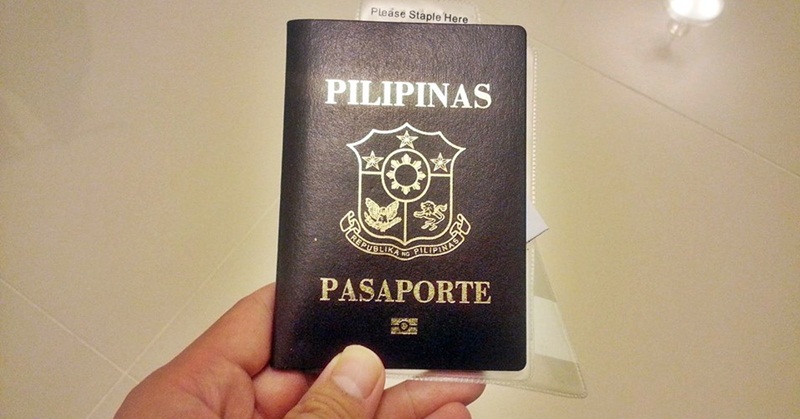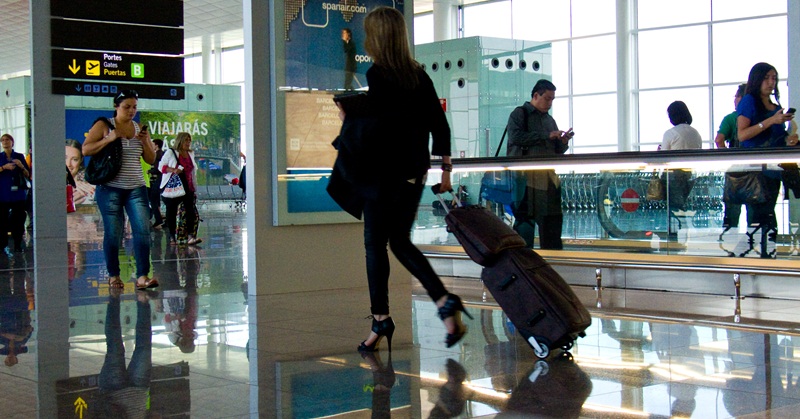 Countries that Issue Visa-on-Arrival
Perhaps the next best thing to visiting countries without any visa requirement, is visiting those that issue visa-on-arrival. As its name suggests, travellers are issued their visa from the immigration at the destination country's airport.
Unlike other countries that require a visa, those with visa-on-arrival schemes do not require visitors to undergo a pre-application process in their country of origin. What happens is that upon arrival, immigration officers will ask for documents such as a valid passport, return ticket, proof of hotel booking, and passport-size photo. They may also ask for a visa fee, which travellers must pay to be allowed entry in the country.
In spite of this, visa-on-arrival countries are still among the easiest destinations to visit, just like visa-free countries.
Visa-on-Arrival Countries in Asia
Armenia – 120 days
Iran – 30 days
Kyrgyzstan – 30 days
Maldives – 30 days
Nepal – 90 days
Sri Lanka – 30 days
Tajikistan – 45 days
Timor-Leste – 30 days
Visa-on-Arrival Countries in Africa
Benin – 30 days
Cape Verde Islands
Comores Islands – 45 days
Djibouti – 31 days
Guinea-Bissau – 90 days
Kenya – 90 days
Madagascar – 30 days
Malawi – 90 days
Mauritania
Mauritius – 60 days
Mozambique – 30 days
Seychelles – 90 days
Somalia – 30 days
Tanzania – 90 days
Togo – 7 days
Uganda
Visa-on-Arrival Countries in the Americas
Visa-on-Arrival Countries in the Caribbean
Lucia – 42 days
Trinidad and Tobago
Visa-on-Arrival Countries in Oceania
Marshall Islands – 90 days
Palau Islands – 30 days
Papua New Guinea – 60 days
Samoa – 60 days
Tuvalu – 30 days
The list of countries on visa-free status for Philippine passport holders changes every year. Therefore, as part of your planning and preparation, it's important to check with the Henley Passport Index website to verify if the country you want to visit still allows visa-free entry for Filipinos. Also, make sure to confirm this information with the embassy or consulate of the country you'll visit, so you can get more specific requirements for your travel.
ALSO READ: DFA Issues Advisory for Filipinos Traveling Abroad