Filipinos living in the danger zone, along the wildfire path in Southern California, USA were urged by the Department of Foreign affairs to take necessary precautions and evacuate as soon as advised by the local authorities as the ferocious wildfire continue to burn down houses and destroy acres of lands.
In a news released by DFA, they said it is closely monitoring the situation especially that as many as 115,000 members of the Filipino community might get displaced.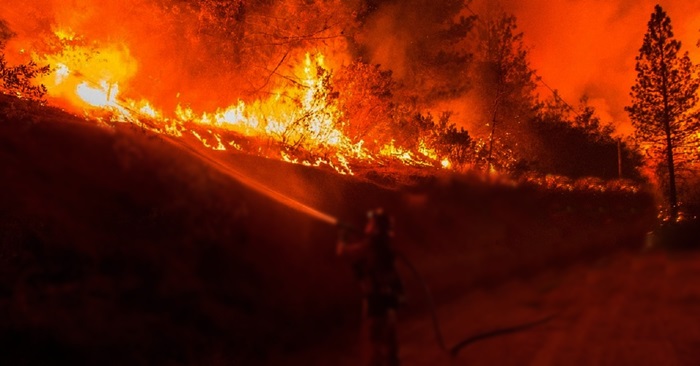 South California Fire: Pinoys Advised to Evacuate
DFA Secretary Alan Peter Cayetano on Wednesday, expressed solidarity with these Filipinos in praying that they be spared by the fire, "We join our kababayans in the Philippines and in the United States in praying for the members of the Filipino Community and their neighbors in Ventura and Los Angeles counties that they will be spared from the raging infernos that are threatening their lives and their homes." He further added that, "kababayans affected by the fires should not hesitate to get in touch with the Philippine Consulate General in Los Angeles if they need assistance."
There are three fast moving wildfires in the region; the biggest being the Thomas Fire in Ventura county which has already forced 27,000 people to evacuate and prompted California Governor Jerry Brown to declare a state of emergency in this area. Based on the Washingtonpost.com news, more than 1,000 firefighters were on the scene, but they were unable to enter the fire area "due to the intensity of the fire." The Thomas Fire has already burned down 45,500 acres, destroyed 150 buildings and continue to remain out of control.
Meanwhile, the other two fires, the Creek Fire in the outskirts of Los Angeles county and the Rye fire in the Santa Clarita area have already burned down more than 11, 500 acres and continue to remain out of control. So far, there has been no reported casualties due to the fires but officials stressed that residents will be in grave danger if they ignore evacuation orders by the local authorities.
Filipinos who may be affected by the fires can contact the Philippine Consulate General at +1.213.268.9990 or +1.213.587.0758 for assistance.