The Department of Foreign Affairs (DFA) announced on Tuesday that about 1,400 migrant Filipino workers have come home at the weekend amid a coronavirus pandemic that has infected at least 40.7 million and killed 1.1 million people worldwide.
ALSO READ: One Million OFWs may lose jobs due to covid-19
Of this number, 535 Filipinos came from Dubai, 320 from Saudi Arabia, and 200 from South Korea, the agency reported in a social media post.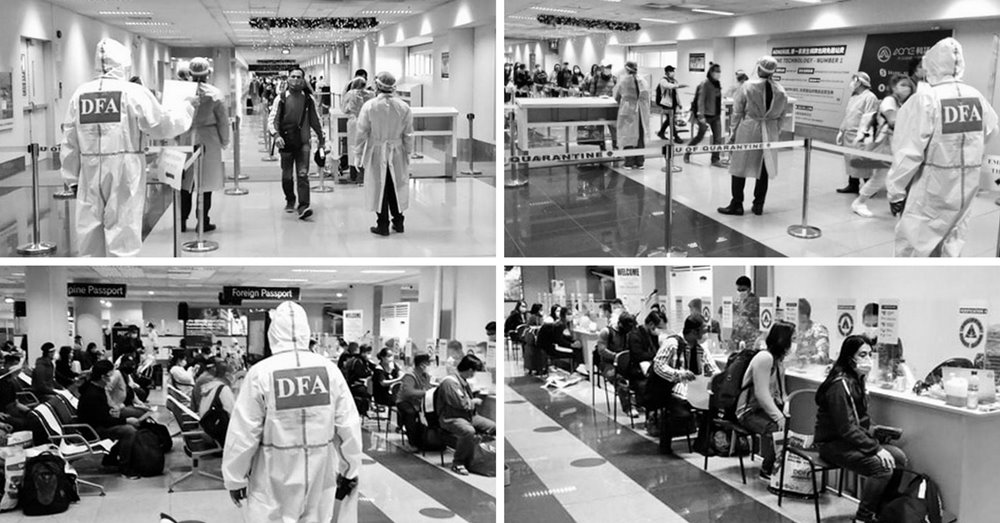 More Migrant Filipino Workers Come Home Amid Pandemic – DFA
In a statement, the DFA noted that it remains fully committed to bringing home fellow Filipinos, wherever they are in the world, Business World reported.
It added that 195 overseas Filipinos also came home from Manama in Bahrain, 161 from Australia, and 35 from Sint Maarten in the Caribbean.
And with this development, the total beneficiaries of the government's repatriation program increases to more than 223,000 since it started in February. This number includes more than 73,800 seafarers and some 149,000 land-based Filipino workers overseas.
The DFA remains fully committed to bringing home fellow Filipinos, wherever they are in the world. Last Sunday, a total of 535 OFs were flown home via 2 special flights from Dubai. @teddyboylocsin#DFAinACTION#AssistanceToNationals#WeHealAsOne pic.twitter.com/eMsW3m4vJE

— DFA Philippines (@DFAPHL) October 20, 2020
The agency also noted that 11,000 migrant Filipinos have gotten the coronavirus; 3,100 of whom were being treated; 7,200 have recovered, and more than 800 have died.
In an earlier announcement, the DFA noted that Laos and Afghanistan have lifted restrictions on inbound flights on Filipino travelers, while Malaysia, India, Kazakhstan, Kyrgyz Republic, Tajikistan, and Hong Kong tightened health protocols and visa rules.
Moreover, Japan has gradually eased entry restrictions for students, dependents, and technical interns, but maintains a ban on tourists.
As more OFWs return home to the Philippines, DOLE has been extending a one-time Php 10,000 or $200 cash aid under the Abot Kamay ang Pagtulong (AKAP) program, designed for those whose incomes were affected by the pandemic, both on-site and those stranded in the country.
In September, Labor Secretary Silvestre Bello III noted that more OFWs will benefit from the AKAP program following President Rodrigo Duterte's signing of the Bayanihan to Recover as One or Bayanihan 2 law. 
ALSO READ: Displaced OFWs, Workers May Soon Avail Unemployment Benefits – DOLE