Our fellow Filipinos, who have tirelessly worked in Dubai for the most part of 2017, have finally come back home for Christmas to spend some quality time with their families and relatives. Apart from the impending relaxation that is in store for them, they surely will be bringing several "pasalubong" for everybody as the season of giving is especially pronounced here in our country, the Philippines.
Their home coming excitement, however, could not be more short lived as the luggage containing the presents they had prepared for their loved ones, could no longer be found.
Related Post: Video: Airline Baggage Handler Caught Stealing from Passenger Luggage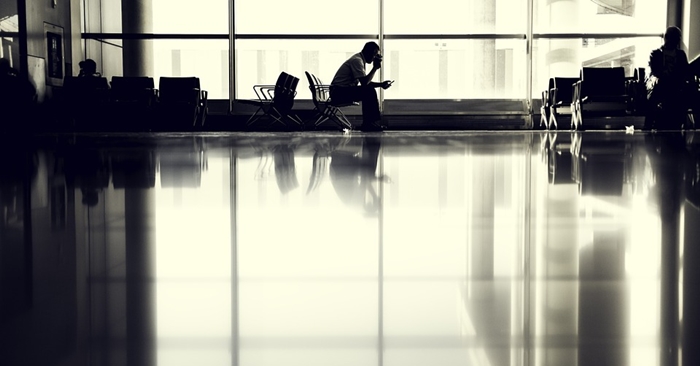 OFWs Left Worried Days Before Christmas Due to Lost Luggage at the NAIA Airport
Some passengers recount that they had been waiting by the carousel for almost 2 hours only to realize later that the items they checked in were never coming out.
The Cebu Pacific crew member who finally stood up and approached the worried crowd explained that their items were actually not lost; these simply had to be flown in on a different flight schedule as the particular aircraft the OFWs rode had a lot of compartment limitations; if they had chosen any other alternative, there could have been a severe delay on the passengers' arrival to the Manila airport. It was also mentioned that the airline company did own up on the mistake of not announcing the predicament to everybody early on.
Related Post: 4 NAIA Baggage Handlers Arrested For Stealing Jewelry from Turkish Foreign Minister's Wife
Cebu Pacific's Corporate Communications Director, Charo Logarta Lagamon, also apologized for the situation; especially to the ones affected. Although the missing items were estimated to arrive  in Manila by the following day, they will be more than willing to offer delivering these packages directly to their homes as long as they declare their addresses.
Indeed, this season has caused so much stress to a lot of people; from the passengers whose flights have been delayed and cancelled, others, who experienced similar stories as the one mentioned above, and even to the airport personnel who might have to continue working during the Christmas Holidays. It is to be noted that the passenger traffic has risen by as much as ten percent compared to last year's numbers.