Avid TV viewers, here's some good news for you! The newest network on free TV in the Philippines, AMBS Station, is now here for your entertainment! If you missed your favorite actors and shows from the Kapamilya network, the long wait is finally over! You'll be seeing most, if not all, of them once again.  This should not only be good news for the viewers but even the celebrities, and the entertainment industry in general.
So, if you're interested to learn more about the newest Filipino TV network, keep on reading. We'll share with you the latest updates about AMBS Station, as well as everything you need to know about this new free-to-air channel.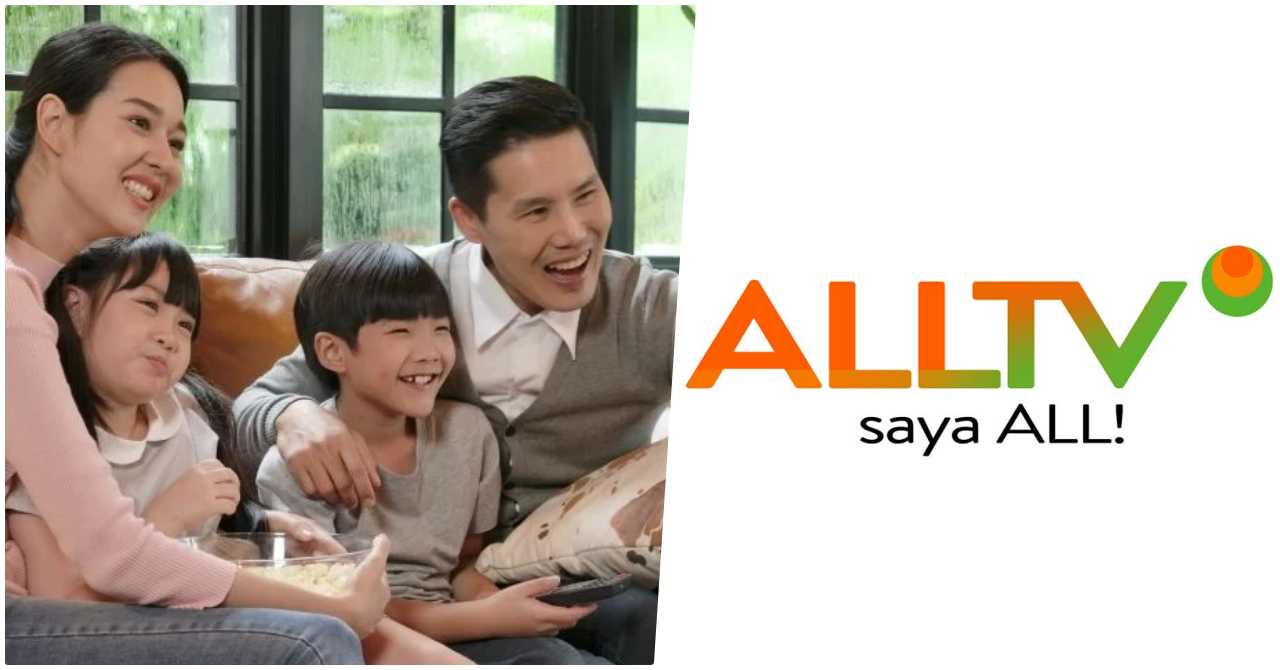 AMBS: An Overview
After failing to find a new franchise in 2020, the ABS-CBN network closed its operations in May 2020. Two years later, the NTC granted AMBS the rights to use the former channels of the network.
Andrew Santiago purchased AMBS from the Vera family. In 2019, it was granted a franchise extension, which was through Republic Act 11253.
AMBS is a new television station owned by Prime Asset Ventures' Manuel Paolo Villar. It's currently on test broadcast and will be using the former ABS-CBN frequencies.
ALL TV is a free-to-air television network that's based in the Philippines. It's located in the city of Mandaluyong and features studios and facilities at the Starmall EDSA-Shaw. Its transmitter is in Brgy. South Triangle in Diliman, Quezon City. It broadcasts from 9 a.m. to 10 p.m. daily. It is the flagship property of the Advanced Media Broadcasting System (AMBS).
ALLTV is currently on a provisional authority that carries the former DWWX-TV channels 2 and 16. These were used by ABS-CBN Corporation until its franchise ended in 2020. It also broadcasts through the BEAM TV digital subchannel for viewers in the country.
ALLTV Programming
On his show, Wowowin, Willie Revillame announced AllTV's upcoming shows. He promised their shows would be bigger and better and feature some of the best celebrities and personalities.
According to Revillame, "Wowowin" will be in the prime time slot from 7:00 pm to 8:30 pm. Its soft launch was held in September, but its grand launch will be in early 2023.
Meanwhile, AMBS has partnered with CNN Philippines to air News Night, its flagship program, starting September 13. The program airs from 6 to 7 pm.
For reference, here are some shows you can watch on ALLTV, starting its launch:
Wowowin
From May 2015 to February 2022, this popular variety and game show aired on the GMA network. ALLTV is currently showing it. Willie Revillame is the Wowowin host. He is well-liked by the general public as a result of major prize giveaways, including a house and lot in the Philippines.
Wowowin is the official soft launch platform for ALLTV, which launched on September 13, 2022. Toni Gonzaga, Ella Cruz, and Ciara Sotto are among the celebrities who guested at the launch. Wowowin will go on air Monday through Saturday from 7 p.m. to 8:30 p.m.
Toni Talks
Toni Talks, hosted by Toni Gonzaga, the ultimate multi-media star, premiered on her YouTube channel. It is a chat show in which the host has one-on-one chats with celebrities and significant personalities in the country in order to unveil their dark sides. On weekdays, Toni Talks begins at 5 p.m.
Toni's husband, Paul Soriano, is working on several projects and will be the hands-on director, producer, and scriptwriter once they are finished.
News Night
News Night is a national news show that is streamed from CNN Philippines and is hosted by Chief Correspondent Pia Hontiveros. ALLTV and CNN Philippines collaborated on the show, which airs in Tagalog on weekdays at 6:00 p.m.
Filipino Drama Series
ALLTV also broadcasts repeats of Filipino shows such as Doble Kara and Ngayon ng Kailanman. On weekdays, Doble Kara begins at 4:15 p.m., while Ngayon at Kailanman begins at 3:30 p.m.
Music Shows
Musical programs such as InstaJam and K-lite 103.5 can be found on ALLTV. InstaJam starts at 2:30 p.m. on weekdays, while K-lite 103.5 starts at 9:30 p.m.
Korean Dramas
ALLTV has also acquired the most popular Korean dramas of today. One example is The River Where the Moon Rises, starring Kim So-Hyun, Na In-woo, and Lee Ji-hyun. This well-known K-drama series airs every Saturday from 8:30 to 9:30 p.m. My Life by Lee Joon-Again on and If You Wish Upon Me by Ji Chang-Wook are both set to launch.
And now that we're almost on the cusp of a new year, there's much excitement and anticipation for the line-up of shows to air.
List of Current Original Programs
NewsNews Night (2022; simulcast from CNN Philippines)[
VarietyWowowin (2022)
TalkM.O.M.s: Mhies on a Mission (2022)

Toni (2022)

Public affairsKuha All! (2022)
List of Current Syndicated Programs
Foreign dramaFrom Now On, Showtime! (2022)
Film presentationAll Flix (2022)

All Flix Marathon

All Flix: Noon Fix

All Flix: Sabado Hits

All Flix: Sunday Hits

Magazine

Island Living (2022; also broadcast on PBO and Viva Cinema)
InfomercialEZ Shop Asia (2022)
ABS-CBN Drama programsDoble Kara (2015; re-run, 2022)

Ngayon at Kailanman (2018; re-run, 2022)

Sana Dalawa ang Puso (2018; re-run, 2022)
There's definitely going to be more to expect from this new network, especially starting 2023,  when it begins its official launch! So stay tuned for the latest news and updates regarding the AMBS network.
How to watch AllTV?
The new TV network, which will be operated from studios and facilities in the Starmalls in EDSA, will be able to operate on both digital (channel 16) and analog (channel 2) channels.
According to Revillame, the free TV programs you can simply tune in on the well-loved Channel 2, which ABS-CBN previously aired. It will also be available on various cable and satellite platforms (channel 35).
Channels 2 and 12 will be available on digital platforms such as Affordabox, TV Plus, and Sulit TV. Since the channel may change depending on where you live, searching for AllTV or AMBS is recommended before you start watching.
AMBS started its test broadcast in Manila in 2022. It will then expand its operations to other areas in the Philippines.
List of cable and systems where you can watch AllTV:
Online Livestreaming—Facebook, Website
Free-TV—Metro-Manila, nearby provinces of Cavite, Bulacan, Laguna, Rizal—Channel-2
Digital TV (Affordabox,-TV-Plus-or-Sulit-TV)—Metro-Manila/select-areas—Channel 16 or Channel 31 (under BEAM)
Cignal TV—Nationwide—Channel 35
Planet Cable—Regional—Channel 2
Sky Cable—Nationwide—Channel 35
GSat—Nationwide—Channel 32
Cablelink—Metro-Manila/Cavite/Laguna/Tarlac—Channel 100
DCTV—Albay, CamSur,-Sorsogon, Cebu and Ormoc City—Channel 2
Eagle Vision—Tarlac, Pangasinan, La Union and Ilocos Sur—Channel 2
Kalibo Cable—Kalibo Aklan, Boracay—Channel 2
Parasat—Cagayan de Oro, Bukidnon, Malaybalay—Channel 2
Marbel—Gensan, Koronadal, Davao—Channel 2
Znergy—Butuan City—Channel 2
Romblon Cable Corporation—Romblon, Romblon—Channel 2
Camiguin Island Cable TV—Catarman, Guinsiliban, Mahinog, Mambajao, Sagay—Channel 2
Bongao—Bongao, Tawi-tawi—Channel 2
Salug Valley Cable TV—Molave, Zamboanga del Sur—Channel 2
Southern Cable Vision—Ilagan City—Channel 2
Dasca—Dasmarinas, Cavite—Channel 2
Telmarc—Taytay—Channel 2
Video: ALL TV: ALL kasama dito!
If you haven't checked out the newest free TV channel in the Philippines, here's a short clip on what you can expect.
1. Where is AMBS located?
AMBS is a broadcast media company that is based in the Philippines. Its main facilities are located at the 3rd floor of the Starmalls EDSA Shaw Complex and at Unit 906A of The Paragon Plaza.
2. Who is the owner of ALLTV?
The All TV network is the flagship station of the Philippines' television industry. It features various genres of programming such as news, sports, and entertainment. It is owned and operated by Advanced GMA Broadcasting System, which is a subsidiary of Prime Asset Ventures, Inc.
3. Who are the celebrities with exclusive contracts in ALLTV?
In addition to being a prominent member of the industry, Revillame has also been named as one of the new TV network's contract stars. He will be working alongside other prominent individuals such as Paul Soriano, who is a multi-awarded director and producer, and TV personality Mariel Rodriguez.
4. How do I find AllTV on my Digital TV?
Using the remote control for your TV, go to the "Menu" option, and then go to the "Settings" option. The next step is to select "Channel Setup," followed by "Antenna" or "Air," depending on the model of your television. Make sure that you are not watching something on "Cable." Pick either "Channel Search" or "Channel Scan" from the menu.
5. Is there still ABS CBN?
The primary terrestrial ABS-CBN network has been replaced by the AMBS network. The National Telecommunications Commission (NTC) issued an order requiring the network to cease free-to-air broadcast operations on May 5, 2020, because the legislative franchise for the network will expire on that date.
Final Thoughts
Much to the delight of Kapamilya fans, the arrival of the AMBS station will provide viewers with more choices in viewing ABS-CBN programs. The platform will also serve as an opportunity for actors and talents to showcase their skills and craft. The AMBS station also allows viewers to reconnect with the Kapamilya network and its programs. Overall, this will benefit not only viewers, but the entertainment industry as a whole.
We hope you've enjoyed this article and that it has given you a better understanding of the AMBS station. We'll be sure to update you on any new developments in the future. For now, we hope you have a great time watching their new shows on your television or online platforms!
READ NEXT: Top 11 Fun Wedding Movies & Series to Watch for Wedding Preps