Canada, with its breathtaking landscapes, vibrant cities, and diverse culture, is a dream destination for many travelers. If you're planning to visit this magnificent country as an overseas Filipino worker (OFW), you'll need to familiarize yourself with the entry requirements. One crucial document you may need is the Electronic Travel Authorization (eTA), which allows you to travel to Canada for tourism, business, or to visit friends and family.
In this comprehensive guide, we will walk you through the steps to apply for an Electronic Travel Authorization for Canada, ensuring that your journey to the Great White North is as hassle-free as possible. From eligibility criteria to the application process and important tips, we've got you covered. Let's get started on your journey to exploring the wonders of Canada.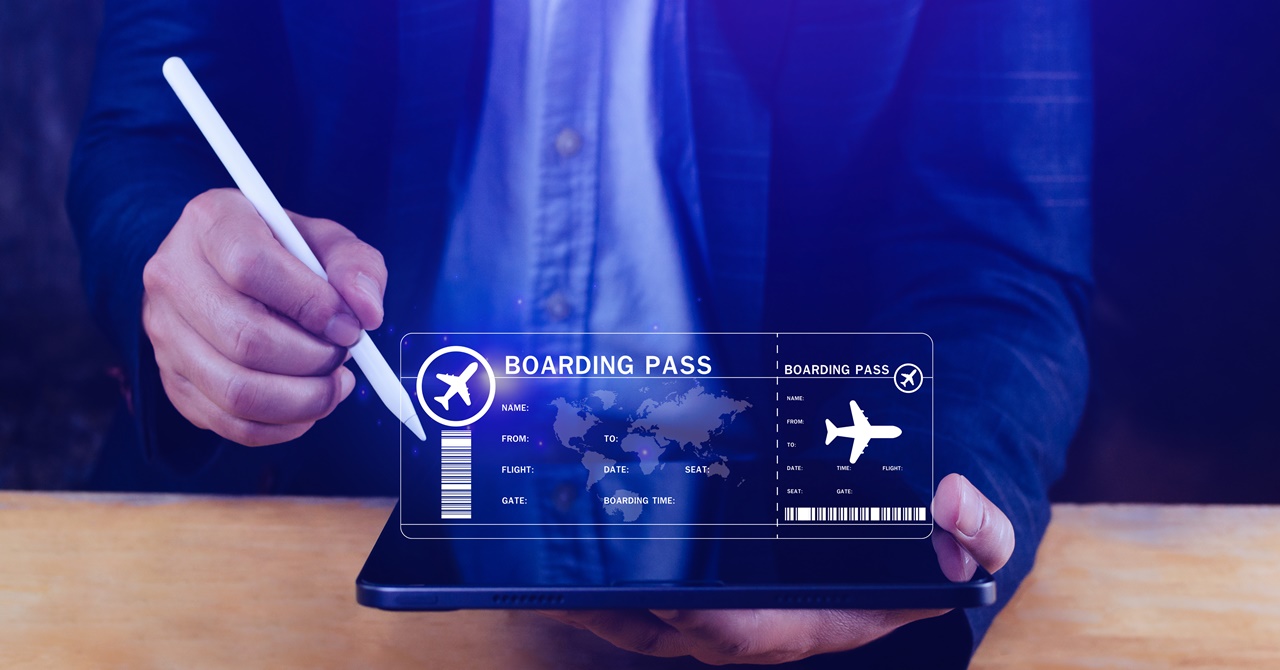 Disclaimer: The information posted here is based on the personal experiences shared by the OFW in the video below. Please let this post serve as a guide only. If you have specific questions, you may ask the OFW by commenting on their video on their accounts.
A Guide to Obtaining Your Canadian Electronic Travel Authorization (eTA)
The information presented in this article comes from a YouTube video from an OFW working in Canada. The channel's name is Ruthybells. In this video, the vlogger addresses her viewers who have been asking her about the Electronic Travel Authorization of Canada. She shares that a lot of her viewers are still confused about what the eTA is, the process behind acquiring it, and many other frequently asked questions that she addressed in this video. If you want to watch the full content, then click on the link below:
In the video the vlogger addressed the following questions:
What is eTA?
Who can apply?
How to apply?
What should you do after applying?
The process and requirements
The Electronic Travel Authorization, commonly known as eTA, is an online screening process for individuals from over 50 countries who wish to travel to Canada by air without obtaining a visa. The cost of an eTA is 7 CAD or approximately 280 Philippine pesos.
The processing time for eTA applications typically ranges from just a few minutes to several days. It's important to note that you should apply for an eTA before booking your flight, and you will need your passport during the application process since it requires information from your passport.
To pay for the eTA, you'll need a credit or debit card, as this is the accepted method of payment. Additionally, you'll need to download the application health document, which is done online.
Once you've completed the payment and submitted your application, you will receive an email indicating whether your application has been approved, denied, or if additional documents are required.
What is an Electronic Travel Authorization?
An Electronic Travel Authorization, abbreviated as eTA, is a requirement for people from countries exempted from visa requirements who intend to travel to Canada by air. This authorization is electronically linked to your passport and remains valid for up to five years or until your passport expires, whichever comes first. If you obtain a new passport, you'll need to apply for a new eTA as well.
Possessing a valid eTA allows you to make multiple trips to Canada for short stays, typically up to six months at a time. It's important to note that an eTA is not required for travel within Canada.
However, having an eTA doesn't automatically guarantee entry into Canada. Upon your arrival, a border services officer will request to see your passport and other necessary documents, and it's your responsibility to convince the officer that you meet the eligibility criteria for entry.
Now, let's determine who needs an eTA to travel to Canada:
Travellers who need an eTA:

Visa-exempt foreign nationals must obtain an eTA if they plan to fly to or transit through a Canadian airport. Notably, these individuals do not require an eTA if they arrive in Canada by car, bus, train, or boat, including cruise ships.

Travellers who may be eligible to apply for an eTA:

Citizens from specific visa-required countries might be eligible to apply for an eTA, rather than a traditional visa, when traveling to Canada by air. However, it's important to remember that these travellers must obtain a visitor visa when entering Canada by car, bus, train, or boat, including cruise ships.

Travellers who cannot apply for an eTA and must carry alternative identification:

Canadian citizens, including those with dual citizenship, require a valid Canadian passport. American-Canadians can travel with either a valid Canadian or U.S. passport.
Canadian permanent residents should have a valid permanent resident card or permanent resident travel document.
Did you know that your Permanent Resident (PR) status in Canada doesn't have an expiration date? It's a vital piece of information, especially if you once called Canada your home, even if it was many years ago. Understanding this can be the key to preventing travel delays and unlocking the benefits of PR status.
Visa Requirements and Special Cases:
Who Doesn't Need an eTA:
U.S. citizens have a unique advantage when it comes to traveling to Canada. They are exempt from the eTA requirement but must ensure they have proper identification, such as a valid U.S. passport.
Additionally, lawful permanent residents of the United States, who hold valid status within the U.S., fall into the exempt category. However, they must carry official proof of their status (or an equivalent status document) along with a valid passport from their country of nationality (or an equivalent travel document).
How Do I Apply for an eTA for Travel to Canada?
Apply for your eTA exclusively on the official Government of Canada website.
The application process is quick and straightforward, taking only a few minutes online.
Most applicants receive eTA approval via email within minutes, though it may take longer if additional documents are requested.
It's advisable to obtain your eTA before booking your flight to Canada to ensure a seamless travel experience.
The cost of an eTA is CAD $7, and applications are processed for one person at a time.
You'll need your valid passport, a credit card for payment, and a functional email address to complete the application.
Expect to answer a series of straightforward questions during the application process.
When it comes to applying for an Electronic Travel Authorization (eTA) to visit Canada, the process is straightforward and can be conveniently completed online. To ensure a smooth journey to the Great White North, it's crucial to apply for your eTA on the official Government of Canada website – the only authorized platform for this purpose.
Applying for an eTA is a swift and user-friendly process, taking only a matter of minutes to complete. In fact, for most applicants, the approval notification arrives via email within minutes of submission. However, it's worth noting that in some cases, the processing time might extend to several days if additional supporting documents are requested. Therefore, it's advisable to initiate your eTA application before booking your flight to Canada. This ensures that your travel plans align seamlessly, saving you from potential last-minute complications.
Now, let's talk about the cost. Acquiring an eTA comes at a reasonable fee of CAD $7. It's important to keep in mind that the application and payment process is designed for individual applicants, meaning you can only apply and pay for one person at a time. Therefore, if you're traveling with family or a group, each member must submit their eTA application separately.
To successfully complete the eTA application form, you'll need to have a few essentials at your disposal. These include your valid passport, a credit card for payment, and a functioning email address. Additionally, you'll be required to provide responses to a series of straightforward questions as part of the application process.
In summary, applying for an eTA for your Canadian journey is a hassle-free process conducted on the official government website. With a quick and straightforward online application, a reasonable fee of CAD $7, and the right documents in hand, you'll be well on your way to experiencing the beauty and culture that Canada has to offer.
Avoid this Common Mistake When You Apply
Ensuring the accuracy of the passport number you provide on the eTA form is a vital step in your travel preparations to Canada. Here's why:
Why Correct Passport Number Matters:

No Room for Errors: The eTA system cross-references your passport details with various databases. Any discrepancy, even a small one like an incorrect passport number, can trigger delays or issues with your travel plans.
Verify the Passport Information Page: To avoid any mistakes, make sure to use the passport number that is prominently displayed at the top of your passport's information page, typically the page containing your photograph and personal details.
Double-Check Before Submission: Before you submit your eTA application, take a moment to verify that the passport number you've entered matches the one on your passport exactly. This small effort can save you from potential travel hassles down the road.
Correcting Mistakes: If you realize you've entered the wrong passport number after submitting your eTA application, it's crucial to rectify the error as soon as possible. Contact the appropriate authorities or the official eTA website for guidance on how to make corrections.
What to Bring to the Airport
Upon eTA approval, you'll receive an email with your eTA number for reference.
Keep your eTA number handy for future inquiries or to check your eTA status.
If you change your email address after applying for an eTA, update it online using the designated web form.
Double-check that the passport number in your eTA approval email exactly matches your physical passport.
Mistakes in the passport number can lead to issues at the airport, which may only become apparent when you're about to board your Canada-bound flight.
If you discover a passport number mismatch, you'll need to reapply for your eTA, and last-minute applications may not always be possible.
Being proactive in these steps ensures a smooth and hassle-free journey to Canada.
Once your Electronic Travel Authorization (eTA) has been granted, you'll receive a notification via email containing your unique eTA number. This number is a crucial piece of information, so make sure to keep it handy. It serves multiple purposes, including future inquiries about your eTA status or contact with relevant authorities.
If you happen to change your email address after your eTA application, it's essential to update your contact information online. You can conveniently accomplish this using a designated web form.
One of the most critical checks before heading to the airport involves verifying your passport details. Ensure that the passport number mentioned in the eTA approval email matches precisely with the number on your physical passport. If there is any discrepancy, it's imperative to rectify it by submitting a new eTA application with the correct passport number.
Notably, entering an incorrect passport number can lead to complications at the airport, and you may only discover this mistake when you're ready to board your flight to Canada. If such a situation arises, you'll be required to reapply for an eTA. Keep in mind that depending on your circumstances, obtaining an eTA at the last minute might not be feasible.
Taking these proactive steps can help prevent travel disruptions, ensuring that your journey to Canada is smooth and hassle-free.
When You Board Your Flight
Your Electronic Travel Authorization (eTA) is seamlessly connected to the passport you used for your application. When it's time to check in for your flight to Canada, simply present this passport – no need to carry any additional printed documents.
At the airport, the airline staff will efficiently scan your passport to confirm the validity of your eTA. It's crucial to note that without a valid eTA, you won't be able to proceed with boarding your flight.
This streamlined process ensures a hassle-free start to your journey to Canada, where you can focus on enjoying your trip without the worry of extra paperwork.
Situations Where You May Need Extra Documents on Arrival
When any of the following scenarios apply to you or a fellow traveler, it's essential to have the specified documents ready for presentation:
Traveling with a Minor (Child Under 18): In Canada, a child under the age of 18 is considered a minor. If you're accompanied by a minor child, you may need to provide a letter of authorization from one or both parents or a legal guardian, permitting the minor child's travel to Canada. Additional documents, such as adoption papers or a custody decree, depending on whether the minor child is traveling independently or not.
Invitation to Visit Canada: If you've received an invitation letter from an individual or a company in Canada, it's advisable to carry that letter with you. A border services officer may request to examine it upon your arrival.
Arrival in Canada: It's crucial to understand that even with a valid Electronic Travel Authorization (eTA) and travel document, entry into Canada is not guaranteed.
Remember that these additional documents serve to facilitate a smooth entry process and ensure that your visit to Canada goes as planned.
Determining if You Meet All Entry Requirements
Upon your arrival in Canada, you can expect the following entry procedures:
A border services officer will request to see your passport and other travel documents.
They will verify your identity to ensure that you are the same person who received approval for travel to Canada.
The specific entry process may vary depending on your point of entry:
If you enter Canada at one of the 10 major Canadian airports:

Your fingerprints will be automatically checked at a primary inspection kiosk.
The system will cross-reference your identity against the information collected when your application was submitted.

If you enter Canada at smaller airports and all land ports of entry:

Your fingerprints may be checked if you are referred to a secondary inspection.
During a secondary inspection, a border services officer will use a fingerprint verification device to confirm your identity by checking your fingerprints.
Entering Canada
After the entry process, your stay in Canada depends on various factors:
If you successfully pass the identity check, health assessment, and meet the entry requirements:

The border services officer may:

Stamp your passport indicating your entry into Canada.
Inform you about the approved duration of your stay in Canada, which is typically up to 6 months.

In certain cases, the officer may:

Adjust your stay duration to align with the intended purpose of your visit.
Feel free to seek clarification by asking questions if you have any uncertainties.

It's essential to remember that:

Providing false or incomplete information can result in denial of entry.
You must convince the officer that:

You are eligible for entry into Canada.
You have the intention to leave Canada at the end of your approved stay.

Failure to comply with the conditions of your temporary resident status may lead to a request to leave Canada. In most cases, individuals asked to leave Canada have the right to a fair hearing to review the decision.
Embarking on a journey to Canada involves several crucial steps, from obtaining your Electronic Travel Authorization (eTA) to the meticulous entry process upon arrival. While the eTA is a significant milestone, it's essential to recognize that it doesn't guarantee entry. Your arrival marks a pivotal point, where border services officers meticulously verify your identity, including potential fingerprint checks. Successfully meeting entry requirements often results in your passport being stamped, permitting a stay of up to six months.
As you prepare to explore Canada's natural beauty, rich culture, and diverse communities, remember that a well-informed and cooperative traveler is best poised to make the most of this extraordinary experience. Safe travels and enjoy your time in Canada!