Are you interested in immigrating to the USA to work as a nurse? If so, you need to learn about the steps you need to take before you can get there. You will soon find after reading this article that there's a whole lot of steps involved, but it's all worth it in the end.
Registered nurses working in the USA receive lots of perks. For one, they are well-paid, and basically the US offers a high standard of living that many can only dream of having. If you're ready to fulfill your dreams, then read on.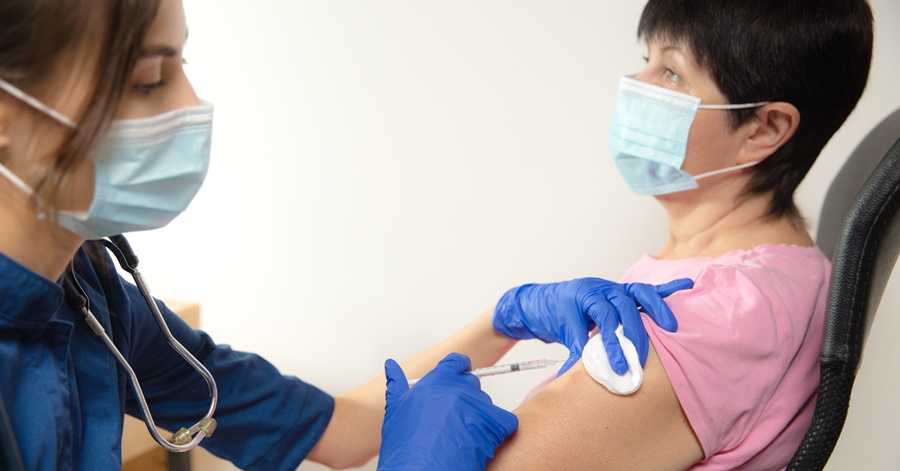 Disclaimer: The information posted here is based on the personal experiences shared by the OFW in the video below. Please let this post serve as a guide only. If you have specific questions, you may ask the OFW by commenting on their video on their accounts.
How to Immigrate to the USA as a Registered Nurse
In this video by OFW YouTuber Gail Lim, she addresses some of the most frequently asked questions in her channel. If you are interested in learning more about these questions, and if you want to know more about life in general as a nurse in the USA, then visit her YouTube channel which you can access in the link below:
Passing the NCLEX
The first thing you must do to immigrate as a nurse to the USA is to pass the NCLEX. In her case, she applied directly to NYSED for her NCLEX, becoming a nurse in New York.
She chose New York because after researching, she realized that the requirements are very simple going there. First thing you need to do is visit the NYS Nursing website.
The next thing she did is download Form 1, paying 143 USD for the first registration via credit card.
Applying as a nurse in New York, you have to take two online courses and an exam. Go to the Access Continuing Education website for these courses. You have to pay 30 USD for each course. After passing, you will get a certificate electronically, then they can automatically send this to NYSED.
Download and print out Form 2F (for your school) and Form 3F (for PRC), then go to your college. Ask for your TOR and your RLE. Your school will then send these documents to NYSED for a price of 3,000 pesos.
Go to PRC and pass your filled up Form 3F. Fill out a Stateboard Verification Slip and pay 200 pesos. You will also need to photocopy your PRC ID, buy two documentary stamps, and go to FedEx express, pay around 1,600 pesos so they can mail your documents.
After several weeks, NYSED will have received your PRC documents and School documents. They will then review your file for around four months, but while waiting, you can use the Contact Us feature of the NYSED website so you can get updates. In her case, she got her eligibility after a little more than 5 months.
After receiving the email informing you of your eligibility, you have to immediately register at Pearson Vue (www.pearsonvue.com) paying 200 USD for the NCLEX-RN registration.
Wait for the ATT (Authorization to test), something you need so that you can have your scheduled exam. In her case, she had to wait for 18 days before receiving the ATT. In fact, she had to call NYSED because it took so long for the ATT to arrive.
After receiving the ATT, you have to take the exam within 3 months. She logged in to her Pearson Vue account and paid 150 USD for the scheduling fee. She took the exam on February 20, 2020, and received the results that she passed exactly one week later.
Looking for an Employer
To look for an employer, one useful tip she has for Filipino nurses is to join the Lefora Group of Nurses Facebook page. In this page, agencies are constantly posting about post hiring positions especially for those nurses who passed the NCLEX.
You need to keep sending your resumes to as many hiring agencies as possible. Then just wait for their replies, prepare your documents, but also be aware that each agency has different requirements.
For example, some agencies require that you already have IELTS and CGFNS visa screen, but other agencies don't. The important thing is for you to apply to all agencies, do your research, and just put in the effort because this is for your future.
Are there Agencies who Hire Nurses with No Bedside Experience?
According to her, there answer is no. Last year when she applied, all agencies required NCLEX passers who also had bedside experience.
Having said that, it doesn't seem to matter how long ago you had the experience, as long as you had it. In her case, she mentioned having hospital experience, but it was more than 10 years ago already and they still accepted her.
Moreover, you still have to try even if you don't have bedside experience. That's because agencies keep on changing their requirements. You have to reach out to these agencies and determine if you are qualified or not.
So the real answer to this question is that she doesn't know, because there is always that possibility that some agencies may hire nurses with zero bedside experience. She is sure, however, that there are agencies that accept nurses with hospital experience even if they aren't currently doing bedside nursing, and that their last bedside experience was several years ago.
Which is Better, Direct Hiring or Staffing Agency?
The main difference between direct hiring and staffing agency is the following:
Staffing agency – you are employed by the agency itself and not by the hospital where you will be working. According to what she's heard from the experience of others, once you start working in the US as a registered nurse, you will have a salary cut.
Another thing, staffing agencies are usually stricter with their required bedside nursing experience. In fact, some agencies require applicants to have current hospital experience.
One good thing about being hired through a staffing agency, though, is that once you arrive in the USA, they will give you a bonus amounting to around 1,000 USD.
Staffing agencies will also help you through most of the steps during the whole process. They can help you with your visa, your IELTS, and more. Also, they can help you financially.
When you apply for immigration, there are so many financial responsibilities that not all nurses can shoulder independently. The salary of nurses in the Philippines is just not that high.
Direct hire – When it comes to direct hiring, this doesn't mean that an agency isn't involved. In fact, there is still an agency that serves as a bridge between you and your employer which is the hospital itself.
In other words, you will be communicating with the agency and not directly to the employer. With direct hiring, you will shoulder all initial expenses. These include NCLEX, Visa Screen, IELTS. Once you arrive in the USA, though, you will be reimbursed by the agency and therefore you will get your money back.
Another thing with direct hiring is that, unlike staffing agencies, there is no cut in your salary because you are employed by the hospital itself. The hospital will also some of your fees, such as lawyer's fees and PD filing fees.
Also, unlike staffing agencies, you won't get a bonus once you arrive in the US. In addition, as is the case of our YouTuber, the agency in this case is less strict when it comes to bedside experience.
So to the question on which is better, in her opinion, either of the two choices is okay. The most important thing is if your agency, whether direct hiring or staffing, is truly being honest and transparent with you. That is, if they are really processing your papers and helping you reach your goal – to immigrate to the US and immediately have a job there as a nurse.
IELTS or CGFNS (Commission on Graduates of Foreign Nursing Schools) Visa Screen
In this next step, it is up to you to decide whether you will take the IELTS first or process the CGFNS Visa screen.
The validity of an IELTS exam result is only 2 years. This means that after 2 years, your results will expire and you need to retake the exam.
To be able to work as a RN in the USA, you need to have the following IELTS requirements:
Overall band score of 6.5
Speaking result of 7.0
The type of IELTS you should take is Academic
If you are like most nurses applying for the USA, then you will take the IELTS as the last step in their processing of the visa screen.
The CGFNS Visa screen is a must if you want to immigrate as a nurse to the USA. You can't not do this. The goal is to get a certificate issued by the International Commission on Healthcare Professions, a division of CGFNS International, Inc.
To get this certificate, you have to pass the IELTS. After submitting all requirements, you will have to wait for around 3-4 months before receiving the results of your application.
The CGFNS Visa screen validity is valid for 5 years. It is a credential assessment. It is a really important document for a variety of reasons, but for one, the consul will ask for this document during your embassy interview.
If you already have the CES (Credentials Evaluation Service) Professional Report, then you can submit this as well and it will make your processing of the CGFNS Visa screen so much faster.
CES is another credential assessment, and it is optional in some states. CES is usually used for license endorsements or when applying for the NCLEX. In her case, she doesn't have a CES because under the state of New York, you aren't required to have it when taking the NCLEX.
Even if your IELTS expires after two years, as long as you've sent it to CGFNS before it expires, and they have "captured" it, then that is okay. It's important that the CGFNS acknowledges that you have submitted your IELTS exam results before it expires.
In fact, you can do the IELTS and Visa screen at the same time, making IELTS the last step of your visa screen process. However, you have to complete all Visa screen requirements within a year after you paid for the visa screen service.
If you choose to do both Visa screen and IELTS at the same time, then this 12-month limit includes your review for the IELTS as well as passing the IELTS.
Signing with an Employer
When you sign with an employer, they will then request for a PWD or a prevailing wage determination. This is the average wage paid to workers that have a similar employment, including both occupation and area. You don't have to worry about this; this is for your employer to process.
As of 2020 though, it usually takes around 4 months. After 4 months, your employer is required to post job notices and advertisements around the area for a certain amount of time. After removing these ads and job notices, there will then be a 30-day quiet period.
Because of these steps, it usually takes around 6 months before your petition is filed.
Afterwards, your lawyer will then ask you to sign ETA 9089. This is the application for permanent employment certification. Depending on your agency, it's either you fill this up or the lawyer will do it for you.
PD (Priority Date)
This is the second golden ticket for you to be able to immigrate to the US as a registered nurse under the EB-3 visa.
This is the I-140 Filing. This document is known as the Immigrant Petition for Alien Workers. This is the petition. When you already have this, this is already a great achievement. It can be filed via premium or regular processing.
Regular processing takes around 4 to 9 months before you can find out what the decision is to your I-140 application. Premium processing costs 2,500 USD. While expensive, it allows you to have a decision on your I-140 within just 15 calendar days.
The decision on your I-140 can be either of the following: Case Approved, Case Denied, Request for Evidence, Notice of Intent to Deny.
RFE is typically for your employer. You aren't denied or approved but they're asking for more evidence, or additional documents from your employer.
Once your employer files your I-140, download the real-time updating case tracker app. It's called the Case Tracker for USCIS. Your employer will give you a receipt number, which is what you will use to track your petition using the app.
The app will say CASE APPROVED once your PD is approved, and it will feel like passing the NCLEX all over again. Moreover, you will receive an approval notice from your lawyer, which will serve as proof that your petition is approved.
Later, your app will finally show the following: Case Was Sent to the Department of State. This indicates that it is already in the NVC (National Visa Center).
There you have it! As you can see, the road to immigrating to the USA as a RN is very tedious and requires a lot of time, resources, and more importantly, patience. But the steps are very clear cut, and if you just follow them carefully, you will soon fulfill your dream of working and living in the States.