The Philippines' Department of Transportation has issued an order mandating the adoption of cashless payment systems, known as the RFID service, on all tollways and expressways in the country. Nevertheless, not one but two brands are widely compared: EasyTrip and Autosweep.
ALSO READ: How to Apply for an International Driving Permit (IDP)
There are two main types of RFID services in the Philippines: AutoSweep and EasyTrip. Both have their advantages and disadvantages, so it's important to understand the differences before choosing one. The main difference between the two RFIDs is that EasyTrip is accessible on the SCTEX, NLEX, CALAX, and C5 Link, in addition to the CAVITEX while, Autosweep is used in expressways such as MCX, TPLEX, STARTOLL, NAIAX, and SKYWAY.
In this post, we will discuss what both of these things are and how they are different from one another, as well as answer any questions that you might have.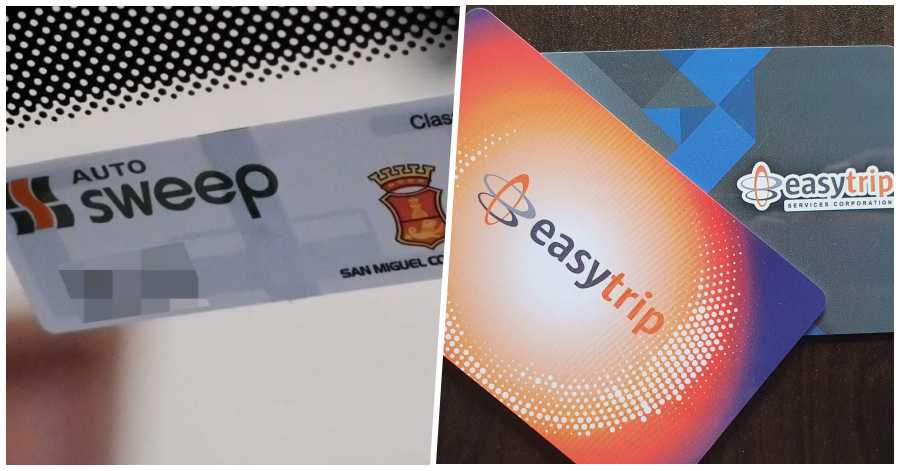 Overview
Using electromagnetic waves, this gadget, which is more commonly referred to as RFID, can read stickers or track tags that are applied to objects. The apparatus includes a radio transporter, as well as a transmitter and a receiver for radio transmissions. The tag or sticker will communicate information digitally to the RFID reader when it is activated.
This apparatus is currently put to use for RFID lanes on key expressways in order to facilitate the collection of tolls by EasyTrip and Autosweep.
What is EasyTrip?
The cashless payment system known as EasyTrip is used for the collection of tolls by the Metro Pacific Tollways Corporation (MPTC). EasyTrip is accessible on the SCTEX, NLEX, CALAX, and C5 Link, in addition to the CAVITEX.
What is Autosweep?
Autosweep is a cashless payment system comparable to EasyTrip; however, it is utilized on a distinct group of expressways, namely MCX, TPLEX, STARTOLL, NAIAX, and SKYWAY. Autosweep is now being utilized by San Miguel Corporation (SMC).
Therefore, the utilization of expressways and tollways is the one and only distinction that exists between EasyTrip and Autosweep.
Where to install RFIDs?
Visit any of the EasyTrip or Autosweep RFID installation facilities listed below in order to receive a Radio Frequency Identification device (RFID) for your vehicle.
EasyTrip
TPLEX Tarlac Main Office northbound, SLEX
Eton Toll Plaza northbound, SLEX
After Calamba Entry Toll Plaza, SLEX
Southwoods Toll Plaza northbound, SLEX
NAIAX Drive-Thru westbound, Skyway/NAIAX
C5 Customer Service Center southbound, Skyway/NAIAX
Autosweep
Laguna Technopark Toll Plaza, CALAX
Laguna Boulevard Toll Plaza, CALAX
Mamplasan-Greenfield Customer Service Center, CALAX
Taguig Toll Plaza, C5 South Link
Merville Toll, C5 South Link
CIC Customer Service northbound and southbound, Cavitex
Balintawak Lane, Lane N10, NLEX
Bocaue Barrier Lane, Lane X01, NLEX
It is absolutely necessary to be aware that RFID must be fitted in particular locations on your automobile. The ideal location for the sensors is the windshield due to their location above and to the sides of the tollbooth. However, keep in mind that the tint could potentially impair the device's functionality.
You may also affix the RFID sticker to the headlamp if it is transparent and the sticker. In addition to this, you can affix the RFID sticker to the front licence plate of your vehicle.
How to get an RFID for Autosweep and EasyTrip?
You are required to pay the requisite fee, visit one of the websites given above, and fill out the necessary form. Following that, you will be required to wait for the gadget to be installed on your vehicle. If you want to avoid having to wait a long time, you should get there early.
In contrast to EasyTrip, Autosweep requires you to visit their website in order to schedule an appointment in order to acquire an RFID. This requires selecting a location and submitting your name, email address, licence plate number, and the make and model of your automobile.
How to use the RFID lane?
When using the RFID lane, the first thing you need to keep in mind is to avoid tailgating the vehicle in front of you because doing so can interfere with the reading process. It is possible that this will cause the vehicles following you to come to a stop. Paying attention to the road markers and traffic signs will help you avoid this situation.
When it is your turn to use the RFID lane, all you have to do is drive up to the toll booth, wait for the barrier to be raised, and then continue driving. It is imperative that you keep in mind that you must wait to move forward until the vehicle in front of you has over the barrier.
As you get closer to the tollbooth boom, you will need to pause for a few moments so that the RFID can be detected by the sensors. After your toll and balance have been displayed, you are free to continue your voyage.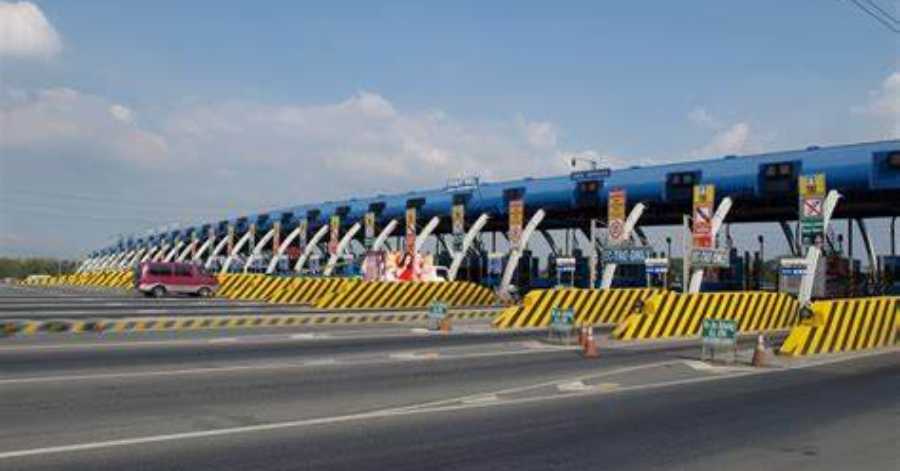 Frequently Asked Questions
Here are some common questions and answers about the 2 RFID services
1. How to check the RFID balance?
How to check the RFID balance for Autosweep:
The first step is to go to autosweep.com, log in, and then select Enrolled Accounts > Balance.
The next step is to download and install the Autosweep app on your mobile device, then register with your RFID identification and tap the balance button.
You may also check your balance right away by texting AUTOSWEEP space> BALINQ space> Plate Number to 09178607655.
How to check the RFID balance for EasyTrip:
The very first choice available is to use EasyTrip. Sign in to reload the page. ninja by using the information from your account. After then, you are free to check the remaining balance on your RFID.
Installing the EasyTrip app on your mobile device is the first step, followed by registering for an account and signing in. After that, select your automobile, and then select your account, in order to examine the available balance.
2. Can you have a unified account for both EasyTrip and Autosweep?
However, there is a caveat to consider. You are required to go to an EasyTrip installation facility once you have received your Autosweep RIFD in order to have it activated. As a consequence of this, you will have one RFID along with two accounts for Autosweep and EasyTrip.
3. What if the sensors cannot read your RFID?
In this specific situation, you are needed to provide the attendant with your account card so that it can be scanned. If you do not do so, you will not be able to access your account. After that, the toll charge will be deducted automatically from your account, as is standard procedure for the time being and into the foreseeable future.
4. What happens to your RFID when you sell your car?
Before selling your vehicle, you need to make sure that your RFID account has been deactivated. You will need to fill out a form and make a request for your account to be cancelled in order to accomplish this. After the account has been deactivated, the accessory can be extracted from the automobile and used elsewhere.
5. What if you buy a car that already has an RFID?
In this scenario, you will need to get in touch with the owner of the vehicle before you in order to cancel the account or acquire account information. If none of these ways are successful, you can just take out the RFID and put it back in.
Summary
Like everything in the world, RFID technology is on the road to improvement and expansion. Hence, expect more changes to how it functions and is used.
In the end, it all comes down to the features you need. Whichever option you choose, RFID has some exciting potential to transform the parking industry.
READ NEXT: How to Import Cars to the Philippines