Have you ever been unable to complete a purchase because the balance on your EasyTrip RFID card was insufficient? There is little question that a good number of you have been in a situation in which you have struggled because your RFID wallet did not contain enough cash.
In a previous post, we analysed and contrasted the RFID services offered by Autosweep and Easytrip, focusing on the primary distinctions that exist between the two companies. However, checking the RFID balance is a huge obstacle for drivers because many of them do not know how to appropriately authenticate EasyTrip RFID balance enquiries. This makes checking the RFID balance a major obstacle. The good news is that we will cover all of this in great detail in this guide! Keep reading to learn more about this topic.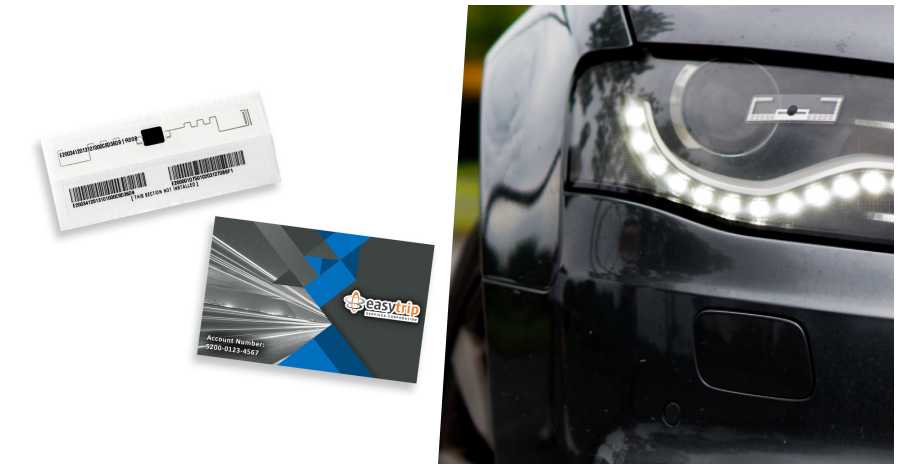 Overview
For those who frequently use the expressways in the Philippines, an EasyTrip RFID account is a must. Not only is it more convenient than having to line up at the toll booth to pay cash, but it also offers discounts on toll fees.
However, knowing your account balance is important in order to avoid being stranded on the expressway with no way to pay the toll. Fortunately, there are several easy ways to check your EasyTrip balance.
The easiest way is to log into your account online and check your balance there. You can also call the EasyTrip customer service hotline and they will be able to tell you your balance. Finally, you can also check your balance at any of the EasyTrip reloading stations. By knowing your account balance, you can avoid any stressful situations and enjoy a hassle-free commute on the expressway.
What is EasyTrip RFID?
Easytrip RFID is an electronic toll collection system used in NLEX, SCTEX, CAVITEX, C5 Link and CALAX for faster and cashless trips.
Simply passing through the gates of an Easytrip RFID toll plaza will allow you to pay the required tolls using either your Easytrip card or the Cash Free method. Start making use of your Easytrip card as soon as you have it activated by registering it at any Easytrip collecting location or activating it online.
How To Check EasyTrip RFID Balance?
When it comes to how one could go about fixing the problem of determining the current amount that is accessible in their account, one has a number of choices available to them that they can select from. You can get it at the toll booths, through the internet, or via the short message service (SMS) (SMS).
Customers of EasyTrip have access to a number of various alternatives to pick from when it comes to keeping track of the available funds in their respective accounts.
Via Official Website
If you register your EasyTrip account on the official website of the company, which is easytrip.ph, you will be able to receive a summary of your account and verify the amount that is now available in your account.
Find the box that is labelled "SeRF" (which stands for "Selective Registration Form"), click the button that is labelled "REGISTER NOW," and then fill out the form that displays.
After you have completed the registration process, you are free to move on to the next step of logging in to your account. Locate the box that is labelled "MYEASYTRIP WEB," and after you've located it, click the link that reads "LOGIN HERE." Please log in using the following credentials: username and password.
Go to the page where you registered your account and click on the link there to view your current balance.
There is, on the other hand, an alternative that is not only simpler, but also more direct. Because this method also displays your current balance, you can use it to evaluate, before you book your trip, whether or not you have adequate funds in your EasyTrip account to cover the cost of your reservation. You may add additional money to your EasyTrip account in a number of different methods, and this is one of them.
In your web browser, type easytrip.reload.ninja.
To receive access, simply enter your EasyTrip account number.
That's it! You can now check your current account balance.
If your available balance is already low, you may proceed with reloading.
Via Mobile App
Here's some great news! EasyTrip's mobile app is available for both Android and iOS devices (Apple).
You may get the app on your phone by downloading it.
To access your account, please log in. In the event that you have not signed up for an account yet, please sign up and do so before continuing. You have the option of signing in with either your email address, your Facebook account, or your Apple ID (for iOS users). Pick the option that best accommodates your preferences.
After you have logged in, you will need to add your vehicle and provide all of the required details. Click the SAVE button.
To access your account or car, click here. You are now able to view the current balance in your account.
In addition to that, you will also be able to view your previous transactions, as well as reloads and changes (if there are any).
Note: The good news just keeps on coming! There is a mobile app available for both Android and iOS-based smartphones on the EasyTrip website (Apple).
Via SMS (Mobile Text)
"BAL Account Number [space]" should be texted. BAL 520000000000, for example.
Please send to 0919-160-1553.
Note: All network carriers can use it, and each text message costs P1.00. Simply scan the QR code above for your convenience.
How To Reload EasyTrip RFID Balance?
Via the Bayad  App
Tap on "Pay Bills" on the Bayad homepage and select "Toll" from the list of biller categories.
Select Easytrip and fill in the required details:
Preferred biller nickname (optional),
Easytrip RFID,
Account Number, and
Load Amount
Check the payment summary for accuracy, and you're done! Bayad will issue a payment receipt and notify you of the payment's status by SMS and e-mail.
The load will be credited quickly
A service fee of P12 per transaction will apply.
Tips
If your equilibrium is not sufficient, the barrier will not activate, which will be inconvenient for both you and the people who are following you. Because doing this, you run the risk of receiving a traffic citation or violation ticket for obstruction, which comes with a minimum punishment of P1,000.
During the cashless transaction adjustment period, which runs from December 1st to January 11th, there will be no penalties in the form of fees or tickets issued for an inadequate balance (or until further notice). However, before reaching your minimum balance, it is strongly recommended that you reload your account.
If you check your balance a few days or hours before your journey, you will be able to rapidly reload your card if necessary, saving you the stress of dealing with any technological complications that may arise. It is important to keep in mind that mobile apps and internet transactions may have issues from time to time.
Even if you load money onto your card using an electronic wallet (such as GCash or PayMaya) or make a payment through the website, the transaction will not be shown in real-time, and the RFID scanner will not be able to read or detect the card.
If you do not put funds on your RFID card or recharge it before leaving your residence, the people working at the toll gate will ask you for it. Your subsequent recharge will have the amount of the difference between the two transactions taken from it.
Video: EASYTRIP RFID LOAD BALANCE INQUIRY IN 2 EASY STEPS!
Radio waves are the medium via which the EasyTrip RFID system communicates with the various components. Radio Frequency Identification is what is meant by the acronym RFID. This technique can be used to identify individuals as well as things. The information that is exchanged between the devices is encrypted, so that only the devices that are supposed to communicate with each other can understand what is being communicated between them. This technique is utilised in a multitude of different businesses, including the industry of transportation.
Frequently Asked Questions
Here are some common questions about Eastrip RFID:
1. Where can I use the Easytrip RFID?
Easytrip RFID is compatible with a wide variety of protocols, including NLEX, SCTEX, CAVITEX, C5 Link, and CALAX. With Easytrip RFID, you can travel on these first-rate expressways without the hassle of carrying cash and in the utmost convenience.
2. How much does an Easytrip RFID cost?
The use of Easytrip RFID is entirely free; the only cost is the one associated with the initial load. Two hundred pesos will get you through the South, and five hundred will get you through the North.
3. How much is the initial load?
Whereas the beginning load for the South is merely P200, the starting load in the North is P500.
4. What are the requirements for Easytrip RFID Installation?
It is not necessary to bring in any documentation; all that is required is that the vehicle be present for the installation.
5. How long does an RFID take to install?
Installation of Easytrip RFID can be completed in a matter of five to fifteen minutes.
6. Where to stick the Easytrip RFID?
The Easytrip RFID Sticker should be affixed to the windshield in the upper-right hand corner, in the centre. Our installers will place the Easytrip RFID Sticker on the right headlamp if the windshield of your car has a substantial amount of tint applied to it. Only Easytrip Installers are permitted to apply the stickers, so that any potential difficulties can be avoided.
7. Do I need a new RFID account if I bought a second hand car with Easytrip RFID already?
It is strongly suggested that you initiate the process of establishing a fresh Easytrip RFID account in your own name as soon as you can. Cancelling the previous RFID application is required before moving on with the filing of a new one.
8. Where can I get a card replacement if lost?
For Easytrip, go to any station.
Make sure you have your Easytrip account number handy.
Replacement cards are priced at P100 and are processed within seven business days.
Take note: Easytrip will send you a text message in order to let you know when your card is ready to be picked up.
9. My Easytrip RFID Sticker could not be read in the tollways. What should I do?
Stop by any facility that instals Easytrip to have the RFID sticker that's on your Easytrip card verified to ensure that it's up to date. In the event that it turns out there is an issue with the sticker, our installation can supply a replacement for it. You will only be responsible for paying for the initial load; you will not be charged for RFID verification or the replacement of RFID stickers.
10. Can I activate my Autosweep RFID to Easytrip RFID?
You have the capability to do so without a doubt. Simply following the instructions that are given below will allow you to convert your Autosweep RFID reader into an Easytrip RFID reader.
If you visit any of our stations or events while in possession of both your vehicle and your Autosweep card, you will be placed into a drawing for rewards.
You can choose to load your account with either P200 (South) or P500 (North) initially (North).
Your Easytrip wallet will be operational within the next twenty-four hours after being activated.
You will receive your Easytrip card in the mail when a period of five days has passed.
Summary
Because we have covered everything there is to know about checking your EasyTrip balance in the Philippines, you have nothing to worry about. We have covered everything there is to know. It is essential to be aware of the fact that insufficient financial resources might result in a number of undesirable results.
The conventional approach of collecting tolls has been phased out in favour of a system that is marginally more complicated. Alternatively, if you are comfortable with interacting with the most recent technology at toll gates, you will have an easier time paying for your travels.
READ NEXT: How to Apply for an International Driving Permit (IDP)