For many years now, majority of those who are hired as overseas Filipino workers are skilled workers. Those who can do manual labour or provide services are preferred by employers in various industries in other countries.
While this is not a standard, those who have skills such as driving, among others, have better chances of landing a job overseas. However, for a foreign national to be able to drive overseas, oftentimes they will be required an international driving permit (IDP) as a basic requirement.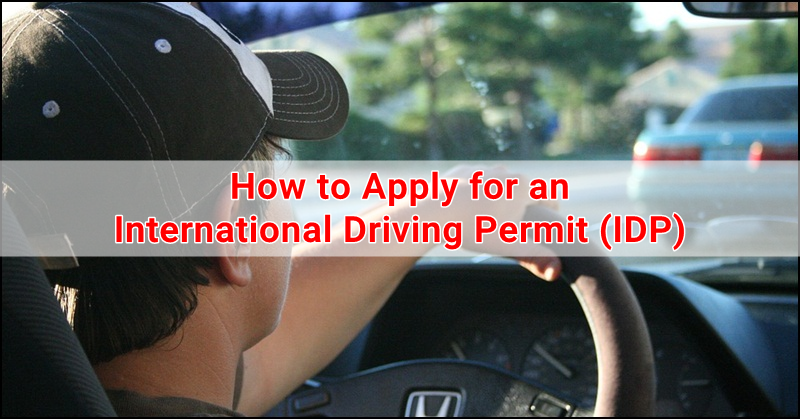 How to Obtain a Philippine International Driving Permit (IDP)
An international driving permit (IDP) is definitely a requirement for OFWs who wish to work as a driver or those who frequently travel to other countries.
The only way to apply for an IDP in the Philippines is through the Automobile Association of the Philippines (AAP). First, you will need to sign up for membership with the AAP and they will help you obtain an international driving permit.
But don't get intimidated just yet, as the membership is free for OFWs. All you have to do is to provide any proof that you are an overseas Filipino worker (e.g. seaman's book, employment contract abroad with valid POEA ID, OWWA OFW e-card, and so on).
General Requirements:
Original and photocopy of your Philippine Driver's License with validity of at least one (1) year.
Two (2) copies of your recent 2" x 2" colored ID photo in white background
Foreign nationals, dual citizens, and Filipino citizens born in other countries must present their original passport, plus photocopies of their bio-data page, as well as the page indicating the date of their most recent arrival.
For permanent residents in the Philippines, you need to provide your passport and/or Alien Certificate Registration (ACR).
Steps in Applying for a Philippine IDP:
Download and fill out the application form available on the AAP's website.
Note: Do not leave any blank sections. If the information required does not apply to you, just indicate "NA".
Tip: You may submit an online application form along with a scanned copy of your driver's license to avoid queuing at the AAP office. Follow the instructions available on the website after submitting your online application.
Visit any AAP office and submit the application form, along with the original and photocopy of your valid Philippine driver's license and two (2) pieces 2 x 2 colored ID photo.
Pay the corresponding membership fee and PIDP processing fee of PHP 1,800 broken down as follows:
– AAP Joining Fee (PHP 300, free for OFWs)
– AAP Annual Registration (PHP 1,200)
– PIDP Processing Fee (PHP 300)
Once issued your IDP, your document will only be valid for up to a year from the date issued, or depending on the validity of your Philippine driver's license. If your driver's license is valid for less than a year, the PIDP will only be valid for this period as well.
If your PIDP expires while you are overseas, you can renew your permit online through the AAP website, as long as the card-type Philippine license issued to you has not expired yet.
For more information on application and renewals, you may visit the AAP official website.
ALSO READ:  List of Valid IDs Accepted for Passport Application