In response to President Rodrigo Roa Duterte's recent call to lessen the burden of would-be migrant Filipino workers caught up by the travel ban due to the Novel Coronavirus Acute Respiratory Disease (2019-nCoV ARD) outbreak, the Department of Labor and Employment (DOLE) and Overseas  Workers  Administration Welfare Administration (OWWA) have started giving out cash assistance amounting to Php 10,000.
Upon the instruction of Labor Secretary Silvestre Bello III, acting Secretary Renato Ebarle directed OWWA to provide P10,000 cash assistance, accommodation, and transportation to each stranded OFW to help ease their problems in their transport back to their places of origin.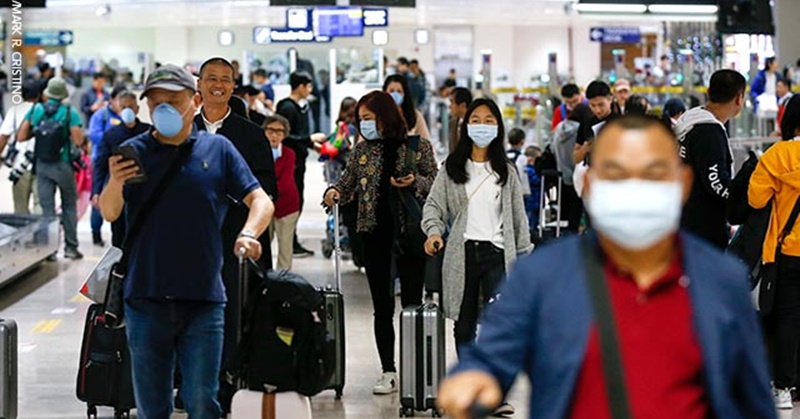 How to avail of the program?
This cash relief assistance is given under a special program and is available to all documented OFWs, newly-hired, or Balik-Manggawa affected by the temporary travel ban to mainland China, Hongkong, and Macao, regardless of their OWWA membership status.
Hereunder are the required documents that the applicants need to present to avail of the program.
Valid Passport
Airline Ticket
Proof of Employment (e.g. Overseas Employment Certificate)
valid contract
Where can I claim the financial assistance?
To inquire or avail of the cash relief assistance, OFWs affected by the travel ban are encouraged to visit the nearest Overseas Workers Welfare Administration Regional Welfare (OWWA RWOI) Satellite Office in their provinces or at the Regional Office.
OWWA RWOI's OIC-Director Gerardo C. Rimorin also advised the OFWs to use the Php 10,000 wisely as the lifting of travel ban is still currently unknown.
"We hope that through that cash assistance we have given you a sort of relief. Spend the money wisely, use it for emergency purposes if possible", he said.
On the other hand, OWWA RWOI is encouraging everyone to take precautionary measures and not to panic due to the 2019-nCoV outbreak.
Meanwhile, the Blas Ople Center called on the Philippine Overseas Employment Administration (POEA) to convene and formally announce the  overseas travel ban as an international deployment ban to certain labor destinations. Blas Ople Center head Susan Ople also asked POEA to have its governing board (GB) come up with a resolution that will include naming the categories of workers to be affected and detailing whatever contingency measures they have in mind to mitigate its impact on the OFWs and their families.
"This is critically important because these workers have foreign employers that also need to be informed about our government's decision. The POEA Governing Board resolution on the nCoV will help clarify these changes in policy given these extremely stressful and difficult times."