If you're looking to spend some time with the family, especially with the kids in tow, there's a new place that every animal lover should check out in the Philippines – the Cebu Ocean Park.
The country's largest oceanarium to date offers a fish eye's view of what it's like to be underwater without the need to dive and get wet. With its recent opening, the marine animal-themed park promises not only to boost the province's tourism but also serve as an on-site educational and experiential marine park destination for children.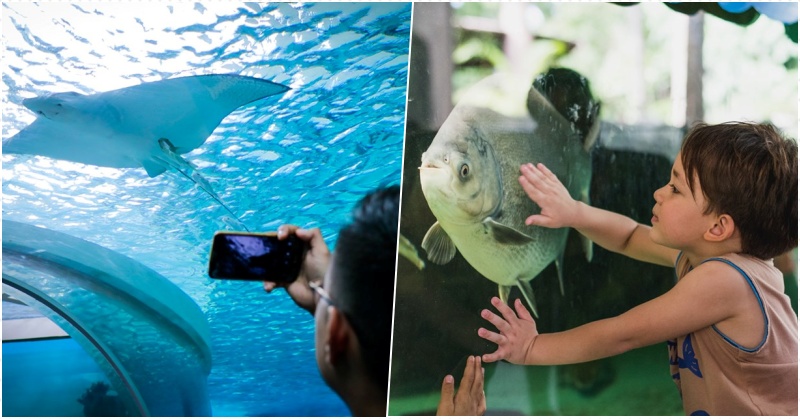 Philippines' Largest Marine Animal-Themed Park Now Open in Cebu
According to Cebu Sealife Inc., president Lim Chee Yong vowed to make the facility an educational venue for schoolchildren around Visayas and Mindanao through offering programs for educational tours, as shared in a report by the Philippine Star.
The 1.5-hectare oceanarium is located just beside SM Seaside City Mall in the South Road Properties (SRP) in Cebu City.
Based on the information posted on its website, the Cebu Ocean Park has one of the deepest aquaria with seven-meter depth and with a volume of 3,500 cubic meters of seawater.
Guests get to enjoy a 360-degree viewing tunnel with a mermaid show at the Deep Tank Lagoon.
Of note, the Cebu Ocean Park is the first and only marine theme park in the Visayas region. The same team that manages the theme park was also the one who developed its Manila counterpart back in 2008.
According to its website, "To date, it [Cebu Ocean Park] is the largest and only world-class marine animal-themed complex to exist in the Philippines."
Currently, guests can enjoy attractions such as multi-animal shows, crocodile cage, creepy critters, Fish spa, Jungle Trek, bird feeding, and stingray interaction.
Furthermore, those who would like to organize an event such as a birthday or a wedding with an "under the sea" theme, may coordinate with the park's administrators as they also have function rooms and other areas for events.
As an all-season, year-round destination, Yong expressed hopes that the facility would become one of the top tourist landmarks in Cebu and in the region.
Want to see more of the newly-opened oceanarium in the south? Here's a video shared by @Akerue Raya via YouTube:
Cebu Ocean Park Information:
Address: South Road Properties, Cebu City
Tel No: (032) 888-5288 ext. 805, 804
E-mail: info@cebuoceanpark.com
Google Map Location:
Regular ticket prices start at PHP 800 for non-locals, and the weekday rate for locals start at PHP 600.
To get more information and updates, you may visit Cebu Ocean Park's official website.
There's definitely something new to see for everyone in the family at the newest and biggest oceanarium in the south: Cebu Ocean Park.
ALSO READ: What Are the Visa-Free Countries Filipinos Can Visit?