When international aeroplanes began arriving at Mactan-Cebu International Airport (MCIA) on Sunday, the "swab-upon-arrival" policy was implemented.
Glenn Napuli, General Manager of the MCIA OIC, stated that two flights arrived on Sunday (June 14). Scoot Air landed at 2 p.m. from Singapore, while Jin Air arrived at 10:30 p.m. from Incheon, South Korea.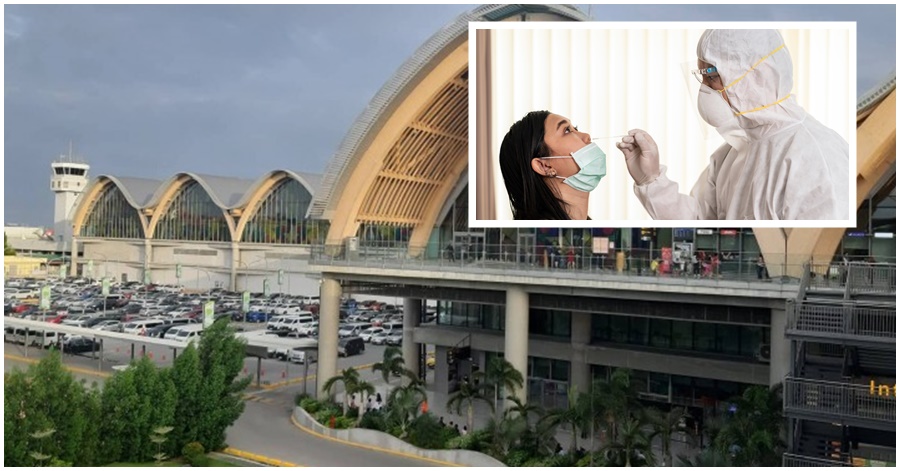 'Swab Upon Arrival' Policy Imposed on All Arriving Passengers in Cebu
Dr Mary Jean Loreche, spokesman for the Department of Health-Central Visayas (DOH 7), stated that Cebu's "swab-upon-arrival" policy was applied on arriving passengers, the Manila Bulletin reported.
"I was there this afternoon (Sunday) to receive the arriving passengers and conduct orientation regarding EO (Executive Order) of (Cebu) Province and IATF (Inter-Agency Task Force) Resolution 114," Loreche told reporters.
"I was touched by the reaction of those from Cebu. They were elated and proud to be coming home to Cebu. Those from other places? They were sad and envious. There was one returning overseas Filipino who just went home to pick up her children. Another one was to visit an ailing family member. It tugs at our hearts and in any way we can help we do so," Loreche added.
The "swab-at-arrival" policy, which was approved by a provincial ordinance under Cebu Governor Gwen Garcia's EO, allows returning abroad Filipinos to be swabbed upon their arrival at the airport. If the test results are negative, Cebu residents will be able to return home and continue with their quarantine. On the seventh day of their home isolation, they will be swabbed again.
International planes heading for MCIA were redirected to Ninoy Aquino International Airport for at least two weeks when Cebu diverged from IATF guidelines on arriving Overseas Filipino Workers (OFW) and Returning Overseas Filipinos (ROF) (ROFs).
The IATF requirements require OFWs and ROFs to undertake a 10-day quarantine in a government-accredited facility, with a swab test on the seventh day.
READ NEXT: Returning Filipinos Bound for Cebu Won't Need to Quarantine – LGU