International terminal fees will be incorporated in airline tickets at the  Mactan-Cebu International Airport (MCIA) starting September 1.
The announcement was made by Avigael Ratcliffe, Corporate Communications Junior Manager of GMR-Megawide Cebu Airport Corporation (GMCAC), the private operator of the passenger terminals at MCIA.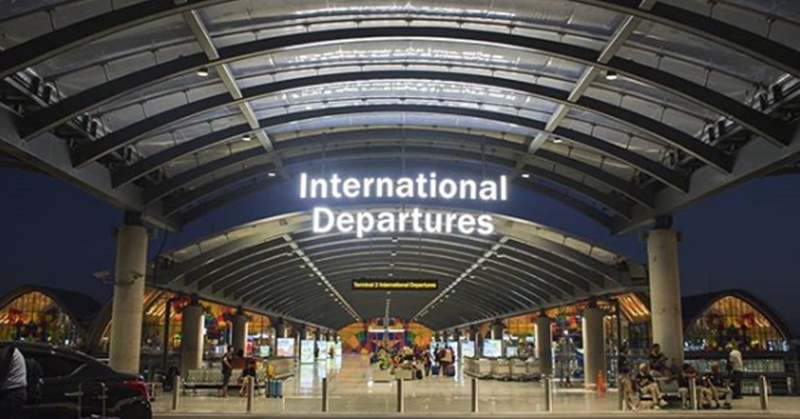 Int'l Terminal Fees to be Incorporated in Airline Tickets at MCIA
Under the new changes, within a year from its implementation, passengers who have been issued or re-issued airline tickets without the integrated international terminal fee or the International Passenger Service Charge (IPSC), will have to settle them at the counters inside Terminal 2 of the airport, as shared in a report by the Cebu Daily News.
As per the airport advisory, there will be an airline representative at the check-in counter who will verify passenger tickets through their system if the IPSC has already been integrated.
If so, the airline personnel will issue the boarding pass with a PAID stamp along with a non-revenue receipt.
However, for tickets issued or reissued prior to the changes, an airline representative will issue a boarding pass without the PAID stamp and direct the passenger to the terminal fee counters.
After the fees have been settled at the terminal counter, the teller will issue a receipt, which will be attached to the boarding pass.
Among those exempted from IPSC payment are the following:
children below two years old, with or without any airline ticket;
overseas contract worker;
passenger denied entry;
airline crew;
diplomats;
athletes officially endorsed by the Philippine Sports Commission;
Muslim passengers traveling to Mecca on Haj; and
any other person as specified by MCIAA in mutual agreement with GMCAC or as may be specified by legal requirement.
Passengers who are exempted from the IPSC payment, but still have this reflected on their tickets will be required to present relevant documents to avail of the exemption. These documents include a valid overseas exemption certificate (OEC), an exemption certificate for pilgrims, athletes, and others, and boarding pass.
Requests for the IPSC payment exemption will also be processed at terminal fee counters on the day of departure upon presentation of all necessary documents which include the boarding pass with PAID stamp and valid exemption documents.
Exempted passengers will then be given the full refund of the IPSC.
For unused tickets, the airline will be responsible for the processing of the refunds in accordance with the airline ticket terms and conditions.
For more information on the said update or any concerns regarding the process, passengers are advised to contact the Mactan-Cebu International Airport (MCIA) through (032) 494-7000 or send an e-mail via customerservice@gmcac.ph.
ALSO READ: PH Approves Plan to Develop New Manila Airport