Many millennials or those who are into traveling are excited to plan their travel itinerary on their own, especially now since it's already summer time in the Philippines. As they say, one of the best investments you can give yourself while you're young is to travel to new places as often and as much as you can. While there's some grain of truth in this, there are still many worthwhile ventures for an investment you can get into while you're young. You just have to know what suits your goals and plans for the future.
ALSO READ: DFA Warns Pinoys "There's No Safe Place" Abroad, Shares Tips on Safe Traveling
Sure you've got your passport and plane tickets ready. And while going independent on your travels can be fun and charming for some, without due preparation or at least some research, the supposedly fun experience can easily turn into a nightmare when the unexpected fees come piling up even before you could board your plane. Even if you have the extra money for these little surprises, the stress of not knowing or anticipating difficulties before, during, or after a trip can easily ruin the experience for anybody, and that's what we're trying to avoid as much as possible.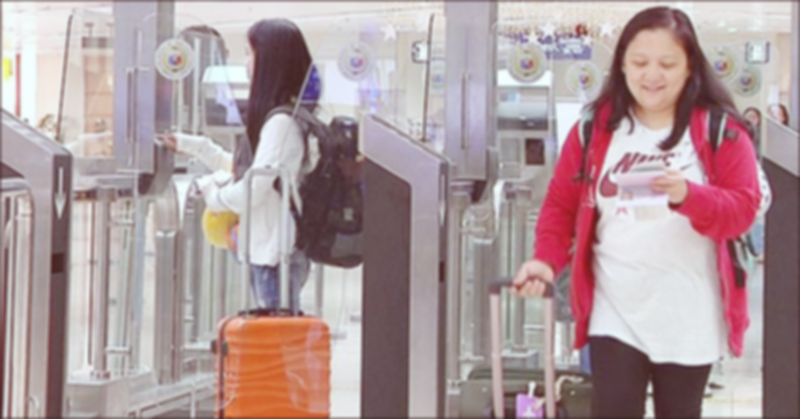 Airport Fees Travellers Need to Settle in the Philippines
In this brief post, we will share what you need to know about airport fees if you're coming from the Philippines:
Philippine Travel Tax – this is a fee imposed by the government on individuals exiting the country. Passengers flying economy class should pay a fee of PHP 1,620, whereas passengers flying first class should shell out PHP 2,700. Meanwhile dependents of OFWs are only required to pay between PHP 300 to PHP 400.
Note: OFWs are exempt from travel tax, as part of the benefits itemized by the government under Revenue Memorandum No. 1-2011.
ALSO READ: How to Claim/Refund the Terminal Fee for OFWs
Airport Terminal Fee – Also referred to as the Philippine Passenger Service Charge, this fee applies to both international and domestic flights. This is typically collected in cash by airport officers after check-in or before boarding the plane.

Domestic Terminal Fee – this is the fee collected at domestic terminals. While this is relatively cheaper than the Philippine Passenger Service Charge, travellers need to keep a budget for this. Fees range from PHP 100 to PHP 200.
These are considered the basics of traveling, whether domestic or international if you're coming from the Philippines. This may be nothing new to "regular flyers" or those who often travel within the country or even overseas for a variety of reasons such as work, family engagements, or even vacations, but this sure will come handy to those traveling for the first time, and intending to plan a DIY (do it yourself) budget trip.
Also, it's important to note that the Department of Tourism has recently issued an advisory, warning travellers against unauthorized travel and tours agencies that offer a number of packages and travel services for those who wish to travel locally and internationally.
ALSO READ: Here are some Balikbayan Travel Tips to Remember