Sweden is a really awesome country. There's so much the country can offer. If you are an adventurous kind of traveler, Sweden has a vast wilderness that you can explore through hiking.
If you like big cities, Sweden has them too. Indeed, Sweden has effectively balanced its adventurous side with its urban side. There's so much to discover! On top of that, Sweden has been ranked consistently high among the safest nations in the world.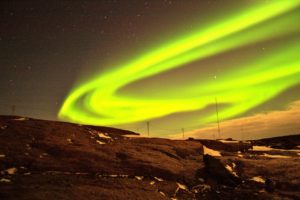 Why Sweden is a Safe Travel Destination
Although Sweden has a reputation for being one of the safest countries in the world, its safety rating has gone down a little bit over the past few years due to some terroristic attacks. It has also experienced violence from gangs and petty crime.
So you may be wondering now if it's still safe to travel to Sweden despite a slightly tarnished safety reputation. Well, this article summarizes some of the most important aspects when it comes to security, protection and well-being in Sweden.
Before anything else though, it really is all about how you can, as an individual, travel wisely. You have to read more about Sweden before visiting the country, and you need to take advantage of the resources online that serve as a guide.
General Safety
If you are a backpacker, the country is really safe for you. There are many factors for this, but some of them probably have to do with the fact that Sweden is one of the richest nations in the world.
Rarely will you encounter any safety issues while you are traveling the country. All you have to do is be up on your feet, using your common sense. Just be aware of your surroundings, be vigilant, and know a thing or two about the most important safety tips.
Crime Rate
When it comes to crime rate, Sweden has one of the lowest in the whole of Europe.
There have been few instances, though, of gun crimes and violence due to alcohol. These things do happen, although they are very rare.
The following tips are pretty common sense and straightforward, and apply wherever you go. That being said, they have to be emphasized:
When you're traveling during night time, try to avoid dark places.
Keep an eye on your precious belongings.
Before going on an adventure in the wild, do some research.
These are tips that would apply wherever you go. If you're smart enough, Sweden is definitely super safe.
Safety Tips
Of course, you have to be careful even when going to an extremely safe country. That's why these safety tips are still quite important.
Take care of your belongings – places in Sweden that have the most incidents of pickpockets are in Gothenburg, Stockholm the capital, and Malmo. Many of the incident reports occur at train stations.
Hostel tips – when you're checking in at a hostel, you should take advantage of the safe that most of these rooms have. If you have to leave your belongings behind the room, its best to just keep them in the safe.
Wilderness preparation – you almost need to be an expert in exploring the wild so that your experiences in Sweden's highly reputable true wild will be worthwhile. Or you can go with a group of experts, bringing complete gear in your backpack of course.
Ticks – during the months of March to November, its best that you wear clothing that covers your arms and legs. These ticks can carry various types of diseases, such as Lime's disease and encephalitis.
Mosquitoes – during the summer, these insects can be quite an annoyance. Just apply repellants and you can solve this problem.
Cold – Sweden is a really cold country. Be sure that you are capable of handling this kind of extreme weather.
Wildlife– if you enjoy wildlife, then you'll enjoy the variety of wildlife Sweden has to offer. But that means you have to be careful, especially of predators like wolverines, lynxes, wolves and bears. Also when you're driving, you might end up hitting one of these animals, so just be alert.
Important Facts
One of the more recent peace rankings of Sweden is the Global Peace Index back in 2019, which ranks the country 18th in the whole world. It is also ranked the 9th safest country in Europe.
Having said that, there are petty crime risks all around. Even so, it gets a lot of tourists. And when I say a lot, I mean a lot!
In fact, for a country that has a population of just around 10 million, it receives tourists three times as much as that number.
This just implies that the world knows Sweden is a safe destination, and it is quite popular thanks to promotion, advertising, and the mere fact that it has so much to offer.
When it comes to cities, Sweden's capital city, Stockholm, ranks eighth among all cities in the world in terms of safety. This is according to the World Economic Forum.
Here are some concerns regarding crime in Sweden:
Alcohol-related crimes and pickpockets – these are the most common crimes in Sweden.
Gang-related incidents and shootings. – these have been reported in Gothenburg and Malmo.
Here's a little bit of information about weather issues and natural disasters:
Snow and ice during winter – winter has caused several road accidents. Heavy snowfall has led to airports shutting down, trains being delayed, and basically cars needing to stop moving.
Arctic trekking – you have to be really careful when going on a trekking adventure in the Arctic Circle. The problem is, if you get stranded, rescue will have to come from hundreds of kilometers away. You really need to be prepared with all the right equipment and gears.
Solo Travel Tips
There are many perks of traveling alone. For one, you get to do lots of stuff. Anything that you want to do, you can do, without anyone telling you that you can't for some reason.
With solo traveling, you get to choose where you go. It's your own adventure, your own journey.
In addition, solo traveling is a way of challenging yourself. With this kind of experience, you will definitely grow as an individual and become more confident. You get to explore the world as well.
The disadvantages, of course, are quite obvious as well.
Traveling solo can be quite lonely. There's no one to take care of you when something bad happens to you, so in some cases you'll have to deal with your problems yourself.
Here are some very important tips when you decide to solo travel your way into Switzerland:
Be prepared for nature – To many solo travelers, a trip to Sweden won't be complete if you don't visit the National Parks or explore the country's true wilderness. Still, you have to go there prepared with all the supplies you need, all the equipment, clothing, and other essentials.
Be true to your limitations – Sometimes, in the height of your excitement and adrenaline rush, you might go farther into the wilderness than you need to go. It will be so dangerous if that happens. You should know when to stop, go back to your shelter, and just try to keep it safe at all times.
Getting home – This is all about knowing how to get back to your hostel or wherever you are staying, especially if you are going out at night. You should at least know where you can get a taxi and know what to tell the driver where you need to go.
On getting drunk – you don't want to be super drunk in a foreign country, even if that place happens to be safe Sweden. It's just not smart and safe.
Keep in touch with your family – it can be lonely to travel solo. Once in a while, when you're having bouts of loneliness, its best to give your family a ring, say hi to them and ask them how they are, just to kick off the lonesome blues.
Stay with other travelers – since traveling solo is lonely, you may want to look up places in Sweden online that are known to house other travelers. You can find someone to trek with you, and you will have loads of fun sharing your experiences with fellow travelers.
Traveling to Sweden as a Family
Is Sweden a safe destination for families? The short answer is yes, but we'll look more into the details in this small section of this article.
As a family, one of the best things you can do in Sweden is visit the cities and enjoy all of its historical and cultural destinations.
You can go ahead and visit the museums. If you have children below 18 years old, this is perfect since in most of these museums admission for them is free.
There are many good hotels to choose from, so you don't have to worry about where to stay while in the country.
Also, the locals are very friendly to foreigners.
If you're an adventurous family, know that you can go on wilderness tours safely.
One really important fact about going to Sweden that makes it a convenient choice for a family vacation is the fact that everyone speaks English in the country.
You have to include planning for when you want to visit Sweden. Do you want to visit during the summer when days are long, or during the winter when days are mostly dark?
Perhaps you don't want to visit during the months of December to February if you're not used to freezing weather. You can't do a lot of outdoor activities during these times.
Transportation in Sweden
Here are some tips about transportation in Sweden:
Driving in Sweden – driving in Sweden is really safe, in terms of the traffic laws that are in place and the condition of the roads. However, you should be careful when driving during the winter months. When it gets too snowy or icy, the roads can get slippery and you lose control of your brakes.
Uber in Sweden – Uber drivers are going up so it's not that difficult to find one. There are many near the airport and it's a convenient and relatively cheap way to go around.
Taxis in Sweden – Taxis are safe but they can be quite expensive. In fact, locals rarely use taxis and rely on the public transportation instead.
Public transportation in Sweden – Public transportation is safe and cheap, and really great. All you need is a ticket that you can use for all sorts of public transport, including trains or buses.
Living in Sweden
Sweden is a big country in terms of land area, but it is really underpopulated. In fact, it only has a population density of 48 people / square mile.
Most of the people live in the big cities, including the capital Stockholm, Uppsala, Gothenburg and Malmo. These are located at the Southern part of the country.
The Northern parts, known as Norrland, have very small populations. It is where most of the minority groups live.
While living in Sweden is safe, the biggest concern would have to be the cold. During the winter, it can be really cold and there's almost no sunlight during these months.
If you're not used to living in complete darkness for long periods of time, then this can be a problem.
Aside from this, though, Sweden is really a wonderful place to live in and many have enjoyed a wonderful life there.
Healthcare
Sweden has one of the best healthcare systems in the world. Even its public healthcare system is awesome. Hospitals are world class; the doctors are excellent.
Sometimes when you go somewhere and get hospitalized, language becomes a barrier. Not in Sweden though, as everyone speaks English, as mentioned above.
What if you get stuck in the middle of a wilderness? Just hang on, rescue will soon be on its way. In fact, there are air ambulances that can get to you swiftly.
You can call 1177 for health emergencies. Someone on the other end of the line is a medical expert who can help you through the symptoms you are feeling.
Indeed, Sweden is one of the best places to go to. You should visit some time!