With the earlier news of imposing higher terminal fees at NAIA terminals starting April, OFWs are secured of an exemption from this new adjustment at the country's primary gateway.
Furthermore, since June of 2017, the Republic of the Philippines has issued a memorandum for the refund of terminal fees for returning OFWs, as part of the administration's initiatives to allay the difficulties OFWs have to undergo to secure an employment overseas. For those who may have been an OFW for quite some time already, the PHP 550 refund may seem petty, but it's still yours.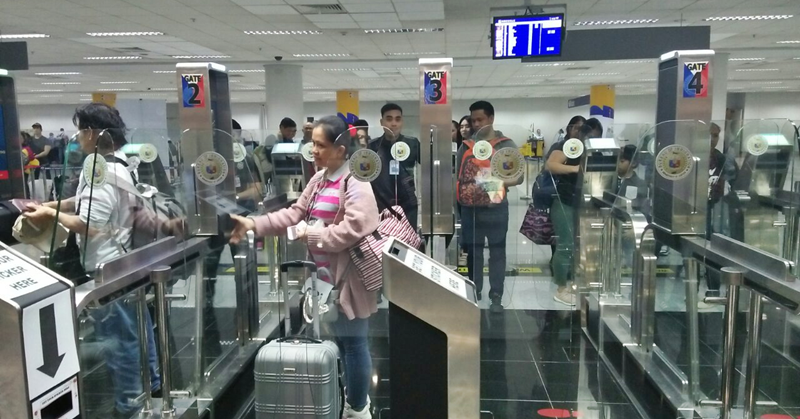 A Guide for the Terminal Refund Fee for OFWs
Here is a simple guide on how OFWs can claim the PHP 550 terminal fee at the airport:
Here are the documentary requirements that you will need to provide for this transaction:
A printed copy of:

Passenger flight ticket
Itinerary receipt,
Official receipt/invoice

A photocopy of:

Work permit,
Work visa,
Valid ID company,
Valid employment contract,
Recent payroll slip, or other equivalent document

Submit any of the above documents under Heading A to the counter clerk at the refund booth at the airport.
Provide a photocopy of the items listed under Heading B to the clerk, as requested.
Finally, provide your boarding pass and receipt, as well as a copy of your overseas employment certificate (OEC) to claim your refund.
According to an earlier statement by Manila International Airport Authority General Manager Ed Monreal, the refund has no expiration date. Simply claim the refund at the check-in counters or at the administration building of the Ninoy Aquino International Airport between 8 am and 5 pm every Friday, except holidays, as shared in a report by the Philippine Star.
ALSO READ: Here's What the PH's First Eco-Airport Looks Like
The initiative as authorized by the Department of Labour and Employment (DOLE), in coordination with the Civil Aviation Authority of the Philippines (CAAP) and the Overseas Workers Welfare Administration (OWWA) is part of the administration's commitment to safeguarding the interests of OFWs all over the world.