To better address the plight of human trafficking victims, the Philippine government is establishing a center dedicated to their full rehabilitation, recovery, and reintegration.
ALSO READ: Immigration Captures 8 Suspected Trafficking Victims at NAIA
On Wednesday, July 31, the Department of Social Welfare and Development (DSWD), together with the Department of Justice (DOJ), led the groundbreaking ceremony for the construction of a multipurpose building that would house human trafficking victims.
DOJ & DSWD Lead Groundbreaking of "Tahanan ng Inyong Pag-asa"
During her speech, DOJ Undersecretary Emmeline Aglipay-Villar stated that the building will be situated in the DSWD's Sanctuary Center Welfareville in Mandaluyong City. It will be known as the "Inter-Agency Council Against Trafficking – Tahanan ng Inyong Pag-asa (IACAT-TIP) Center," the Philippine News Agency reported.
"Often, victims of human trafficking are housed in a small room in the airport with no facilities, and we see this unacceptable," she said. "There is a need for a safer and more accessible place where the provision of comprehensive services and interventions responsive to the needs of the survivors will be available."
Aglipay-Villar also mentioned that the IACAT-TIP Center would serve as a "one-stop shop" for addressing the complaints or information leads related to human trafficking.
Meanwhile, DOJ Secretary Menardo Guevarra emphasized that a "victim-centered and rights-based approach to prosecution recovery and reintegration" is necessary.
"The Philippines has made headway in the prosecution and response, casework, and investigations resulting in 119 convictions, with 95 perpetrators convicted in 2018, a 95 percent increase in the convictions as compared to the previous year," he cited.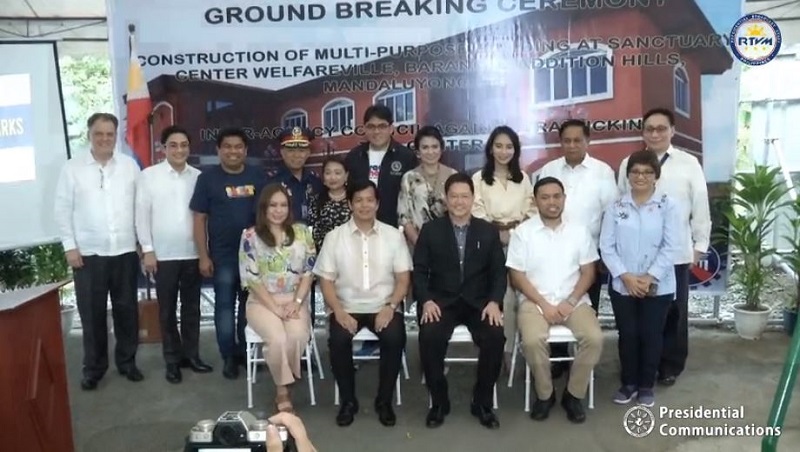 Guevarra shared that the IACAT-TIP Center would help male and female trafficking survivors, supporting them in their journey towards a better future. He also mentioned that while the DOJ would lead in terms of prosecuting perpetrators, the DSWD will be focusing on the victims' recovery, rehabilitation, and reintegration into society.
For his part, DSWD Secretary Rolando Bautista said: "The implementation of services like recovery and reintegration programs of trafficked persons is incorporated in DSWD's priorities for 2019. We express our commitment to providing programs that will respond to the psychosocial and economic needs of trafficked persons through a multi-sectoral approach."
Likewise, he urged the private sector to continue their support, particularly in identifying challenges and formulating solutions that would protect vulnerable sectors, while prosecuting human trafficking perpetrators.
ALSO READ: Immigration Blocked 28,000 Pinoys from Leaving PH thru Intensified Anti-Trafficking Drive
Without a doubt, the IACAT-TIP Center will play a crucial role in protecting people — including overseas Filipino workers — from human traffickers, both here and abroad. Aside from this center, the upcoming OFW Department would serve overseas workers as well.