Good news to all registered voters preparing to cast their ballots come election period! COMELEC announced that the Comelec Precinct Finder will be available on Friday, April 22.
On April 1, the Commission on Elections announced a partnership with the Department of Information and Communications Technology (DICT) to provide cloud services to the organization's different online tools. The Precinct Finder and the Comelec's website are two examples of such resources.
COMELEC to Launch 'Precinct Finder' for Elections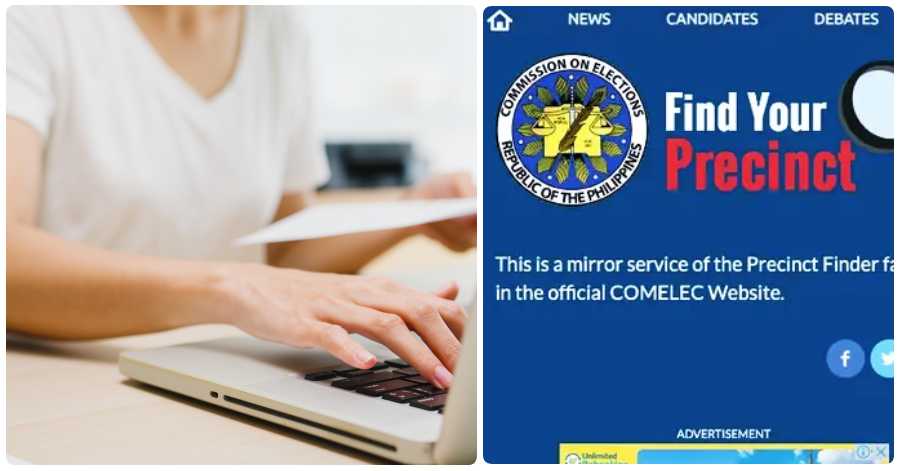 As a result of a technical problem, the activation of the Comelec's Precinct Finder has been delayed. However, the agency and the DICT have taken steps to ensure that no unauthorized access to the system will be permitted, the Manila Bulletin reported.
"DICT called a while ago and told us that they will activate the Precinct Finder tomorrow," Comelec Commissioner George Erwin M. Garcia told reporters, Thursday, April 21.
He had previously stated that the Comelec Precinct Finder would be made available within this week.
Voters can find their polling place by visiting the Commission on Elections' website (https://comelec.gov.ph).
In order to accommodate voters who do not have access to the Internet, the Comelec will shortly distribute information papers explaining where they can cast their ballots.
COMELEC's Online Precinct Finder
The Precinct Finder, developed by the Commission, is an online tool that is intended to locate and display the locations of the numerous voting centers and foreign service posts that are regularly utilized throughout the nation. It has been updated to reflect the most recent voter registration period, which took place in September 2018.
Go to https://voterverifier.comelec.gov.ph/voter_precinct and fill out the form with your first name, middle name, last name, province, and city or municipality in order to use the COMELEC Precinct Finder. After you have solved the Recaptcha code, click Search.
Be sure to check out the online tool once it goes live! It will dramatically lessen the confusion, stress, and trouble in finding your voting precinct for the coming elections.
READ NEXT: New Normal: What to Expect in 2022 Elections – COMELEC