If you're a self-employed individual, married to someone who doesn't work, or if you're a member of the SSS who works abroad, here's some good news: You can now file for your SSS Sickness Benefit online!
The SSS has now created the option for the above-mentioned individuals to apply for the SSS sickness benefit online, making this process easier, more accessible, and convenient for all. Interested to learn about this procedure? Keep on reading below.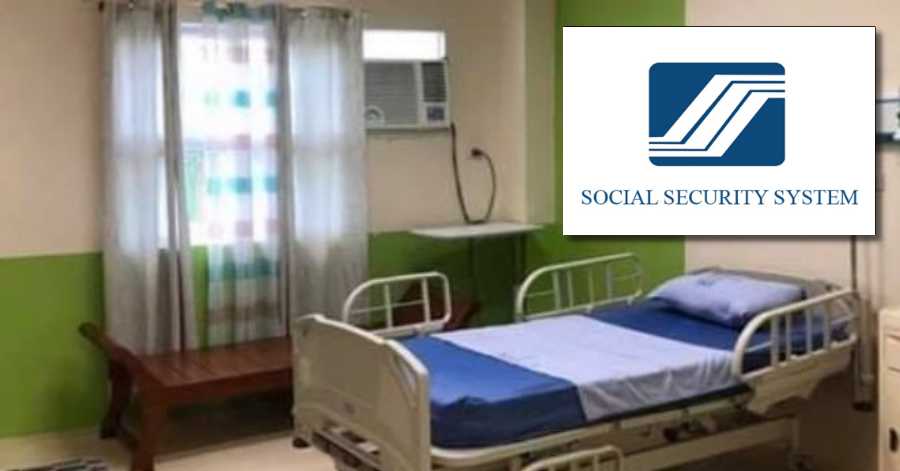 Apply for SSS Sickness Benefit Online – Here's How
Since the SSS has made it possible for self-employed members, voluntary members, non-working spouses, and overseas Filipino workers (OFWs) to transact through an online system, people who do not visit SSS branches often can file sickness benefit reimbursement claims at their own homes.
That's great news, considering the current situation in the country during this pandemic! To get started, make sure that you are eligible and have all the documentary requirements for this claim.
What is the SSS Sickness Benefit Online?
The sickness benefit is the amount, or daily cash allowance paid for the number of days a member is unable to work due to sickness or injury. It is equivalent to 90% of the member's average daily salary credit; this is for members who have enough service contributions to qualify.
Who is eligible to apply online?
Active SSS members who are:
Self-employed members,
Voluntary members,
Non-working spouses, and
Overseas Filipino workers (OFWs)
* Locally employed members have a separate procedure for claiming this benefit online, which is coursed through their employer, which we will also outline in the latter part of this guide.
What are the Requirements to apply online?
First thing's first. You must have an online account with the SSS by going to the My.SSS portal at sss.gov.ph. For a refresher on this procedure, you may refer to this GUIDE.
To be able to withdraw your monthly pension, you also need to have an approved bank or e-wallet account details (in the SSS' Disbursement Account Enrollment Module (DAEM), also found at the My.SSS portal).
Step-by-Step Guide to Filling out an SSS Sickness Benefit Online:
1. Sign in to your My.SSS account.
2. Click the Submit Sickness Benefit Application under the E-Services tab of the Employee Self-Service Portal.
3. You need to read the privacy policy and click on OK to proceed.
4. Click on Proceed for SSS validation of provided information and confirmation of eligibility for Sickness Benefit. You will be prompted to provide the following information:
Start of sickness
Confinement location
The date you were discharged from hospital confinement
Number of days claimed
The license number of the attending physician
Work-related? – Yes or No
Disbursement account
Employed at the time of sickness? – Yes or No
5. Please check the list of documentary requirements and other important reminders before proceeding.
6. Upload the requested documents into the online portal. Be sure to take note of the acceptable file formats and accept size to avoid rejection of your submission. Click on I Certify and Submit to go to the next page.
7. Click OK to confirm the transaction.
8. Your SSS account will display a message. View it and then take note of your transaction details. Check your inbox for the email notification from SSS.
For Employers (filing in their employees' behalf)
Select 'Submit SS Sickness Benefit Reimbursement Application'.
Input the employee's (the one that is entitled to receive the benefit) SSS Number
An approved list of Sickness Notifications appears. Select the number from the list and click "proceed."
A form will appear on the screen, which you should complete before sending your application. To certify that the information provided is true and correct and that the amount of benefit was paid in advance to the employee, tick the checkbox.
After submitting the application, a message was displayed that read "Your request was submitted successfully. You will be notified within 5 days of evaluation results." The screen then displayed the transaction details of the SS SBRA.
Reminder: Only new and initial claims with approved sickness notifications may be filed online. Re-filed or adjusted claims must be filed over-the-counter at SSS branches.
Important Reminders from SSS:
The SSS will still accept sickness benefit applications over the counter and through drop boxes until full implementation of the new online filing system. This means that you need to create a MySSS account because personal filing at SSS offices will soon become outdated.
To proceed with the submission of your SBA, you must upload the required supporting documents corresponding to the type of claim/adjustment you are filing. Once the documents have been reviewed by the agency's staff, they will proceed with processing your SBA.
All claims for physical sickness need to be evaluated by a doctor prior to payments being issued.
The date on which the sickness benefit claim is received will be recorded as the date of successful submission.
If you've previously submitted a claim that was not accepted based on SSS evaluation, you may refile it online as a new transaction upon compliance with SSS requirements.
In the following cases, claims for sickness benefits are exempted from the online filing and may be submitted OTC (over the counter) or through the dropbox at any SSS branch:
Denied claim reconsidered for payment
Unclaimed benefit of a deceased member
If you have more questions about Sickness Benefit claims at the SSS, call their hotline at 1455 or SSS Call Center Numbers (632) 7917-777. You can also chat with them at their official Facebook page.
Summary
The SSS has been improving its online portal to make it more accessible and convenient for Filipinos to apply for a variety of services. In this case, applying online is certainly more convenient than doing so offline. You won't need to stand in long lines at the SSS office or wait for hours on end for an operator to process your application. The whole process will take less than fifteen minutes from start to finish, as long as you have all the necessary documents ready before going online.
READ NEXT: SSS Launches 'ExSSSel' e-Learning Portal for Members, Employers
Contact Information
Social Security System Head Office
Address: SSS Building East Avenue, Diliman Quezon City, Philippines
SSS Hotline: 1455
Toll-Free No: 1-800-10-2255777
SSS Email: member_relations@sss.gov.ph
Website: https://www.sss.gov.ph/
Google Map Location: