Despite the influx of foreign restaurants and fastfood chains in the Philippines, nothing beats every Pinoy's favourite: Jollibee. From the classic Burger Yum to the oh-so-crunchy Chicken Joy and delicious Jolly Spaghetti, even Filipinos abroad are crazy about its dishes!
ALSO READ: Jollibee to Open in London, Macau, & Manhattan
But what if you stumble upon a Jollibee "copycat"? This is exactly happened to a Philippine couple in China, who discovered a "JoyRulBee" restaurant in the country. Did it really copy our favourite Pinoy fastfood chain? Check out their photos and video and see for yourself!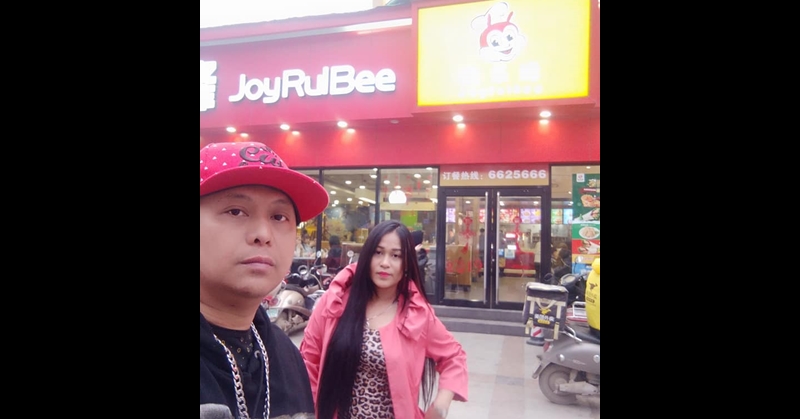 "JoyRulBee" Restaurant Spotted in China
Through his Facebook page, Christopher Guzman shared some photos and a video of "JoyRulBee" — a restaurant in China whose logo looks very much like our Jollibee mascot!
"Sa 10 years namin sa China ngayon lang kami nakakita ng ganito. Makakain nga kami, copy naman, hehe. Sana naging totoong Jollibee na lang ito (After 10 years in China, this is our first time to see this. We'll eat here as it looks like a copy, hehe. Wish it was a real Jollibee, though)," Christopher shared on his Facebook post.
Along with his wife, Christopher entered the restaurant to check out the menu. Lo and behold, it had fried chicken, burgers, sundaes, and other items similar to our classic Pinoy favourites!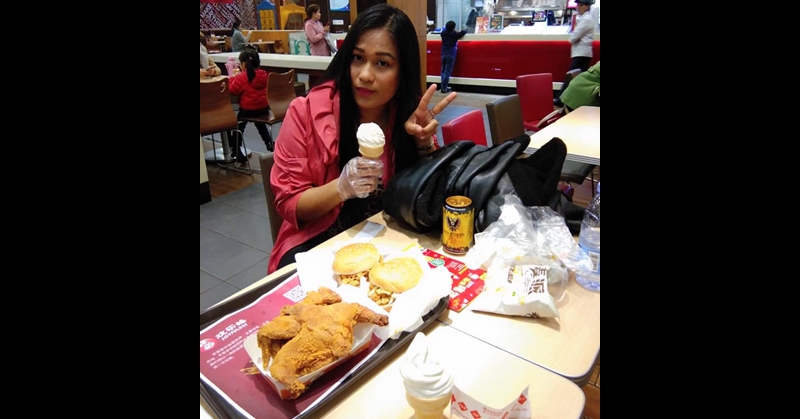 According to Christopher, he took pictures and videos of "JoyRulBee" because he was amazed to see a Jollibee "look-alike" in China.
"Bilang Pinoy, syempre batang Jollibee pa rin tayo (As Filipinos, we'd still prefer Jollibee, of course)," he declared, implying that he had grown up eating Jollibee favourites.
Here is the video of "JoyRulBee" shared by Christopher on Facebook.
As of this writing, the video has garnered more than 246,000 views on Facebook! We also couldn't help noticing these interesting comments from Pinoy netizens.
Some expressed critical comments:
"Copying a food store logo and its concept are illegal"
"Kasohan nyo yan Jollibee, ginamit logo nyo (Sue them, Jollibee, for using your logo)"
While others were more positive:
"Be proud.. un atin kinokopya ng iba.. ibig sabhin sikat na un sariling atin (Be proud. Others are copying ours. This means that our brands are popular)"
"Ok lng yan at least alam nila na masarap ang jollibee kaya ginaya nlng nila (It's OK. At least they know that Jollibee food is delicious, so they copied it)"
On the other hand, some comments were simply funny:
"Sna magkaron nyan d2 s pilipinas pra magkaalaman cnu totoong bubuyog s knila (I hope they open a branch here in the Philippines so we can find out who is the "true" bee)"
"Ganito raw kasi yan… Kambal daw po kasi si jollibbee at joyrulbee (It's like this, you see… Jollibee and JoyRulBee are twins)"
ALSO READ: Popeyes Fast Food Chain Set for a Return to the Philippines
They say imitation is the best form of flattery, so we should actually be proud that a Chinese restaurant has copied our own. Nevertheless, Jollibee Corporation could call them out for using the same logo, if they choose to. What do you think? Would you eat at "JoyRulBee"? Do you think its food would be as good as Jollibee's? Share us your thoughts in the comments below!