In a statement released by the Philippine Embassy in Guam, Filipino fast-food giant Jollibee has announced that it will soon be opening a branch in the island city soon. The said development reflects the Philippines' continuous economic strides, as shared in a report by the Guam Daily Post.
(ALSO READ: Watch: This Car Wash Serves Some of the Best Filipino Food in the West Coast)
According to the consul general of the Philippine Embassy to Guam Marciano de Borja, the economic growth experienced by the Philippines in recent years has inspired the Philippine business community to gain a certain level of confidence in the capability of Philippine enterprises to compete and thrive in the global market.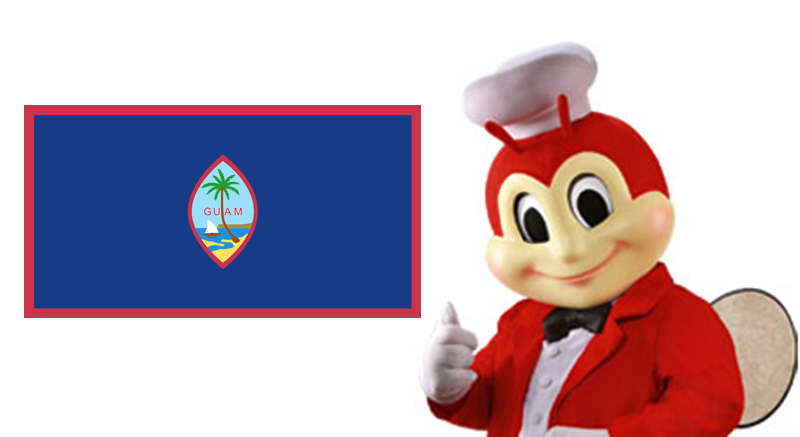 Jollibee Soon to Open in Guam
According to Borja, the marked expansion and success of Philippine businesses such as Jollibee in the international scene will continue into the future and consistently support the economic revival of the Philippines.
Furthermore, Borja also shared that the Philippine Embassy in Guam has been all-out in supporting Jollibee's efforts in expanding in the US territory, providing the franchise with important insights regarding the local business environment, supply mobility and logistics trends, as well as construction, employment and hiring concerns.
The consul general's assessment of Philippine businesses is but all praises. Borja explained that Philippine-based companies expanding internationally have now reached a certain level of maturity in terms of establishing networks with the consulate or embassy assigned in the foreign country which they plan to enter.
Jollibee, for one, has made it a point to reach out to the consul general or the ambassador because they understand that these key figures have the knowledge of the local business environment, business networks, and maintain deep ties to the local Filipino community to better initiate market entry.
In June, Jollibee has already posted a hiring notice at Guam Community College, inviting interested applicants to join the restaurant crew set to run the $2 million standalone facility in the Micronesia Mall parking lot. Open positions include store managers, supervisors, and restaurant crew.
The hiring process for the restaurant team will begin by the end of the year, whereas the store's scheduled opening is slated in the last quarter of this year.
Jollibee used to have two franchise outlets in Guam and another two in Saipan. However, the franchise went under along with the economic downturn experienced by the island country more than a decade ago. At the time, Jollibee also faced tough competition in Guam, which capitalized on serving larger food portions.



Banking on its world-famous crispy fried chicken, Filipino (sweet) style spaghetti, and other Filipino palate-inspired variations on burger patties, hotdogs, spring rolls and many others, Jollibee has announced its planned return to the Guam market as part of the franchise's expansion efforts overseas. (ALSO READ: OFW's Son Cooks Adobo & Pancit in US MasterChef Kitchen)