Have you ever considered working as an OFW in Malaysia? There are many good reasons why you may want to do so. Working in Malaysia means you will enjoy a good salary and live in a beautiful place rich in culture and history. As an added bonus, you're not that far away from the Philippines, so coming back home to reunite with your loved ones is not too difficult to do.
Before pursuing a career as an OFW in Malaysia, you should know how much you might spend during the application process and during your first few weeks of landing in the country. The answer to this question is a varied one, and depends largely on your own individual experience. That being said, we can still learn a lot from the experiences of others, and that is exactly what this article focuses on.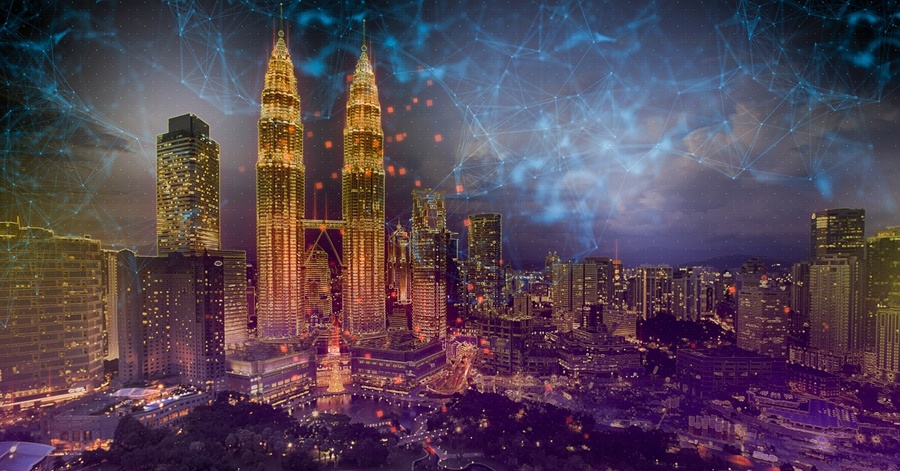 Disclaimer: The information posted here is based on the personal experiences shared by the OFW in the video below. Please let this post serve as a guide only. If you have specific questions, you may ask the OFW by commenting on their video on their accounts.
Working in Malaysia: Expenses During the Application Process
This article focuses on the experience of an OFW working in Malaysia. In a YouTube video she shared through her channel, Honey's MY stories, she shares her personal story about how much she spent going to Malaysia and during her first few weeks in the country. If you want to watch the full video, then click on the link below:
The vlogger in the video is an OFW in Malaysia working as a call center agent. She mentioned that your major expenses during the application are the following:
Medical test
Visa
Swab test
Transportation
Transportation Costs
Transportation is one of the major expenses you have to prepare for during your application process going to Malaysia. However, this is only largely true if you live in the provinces and not in the capital city of Manila.
That's because if you are from the provinces, then you have to travel to Manila to process your medical exam and your visa.
Take the example of our vlogger. She mentioned that she originally comes from Camiguin. She worked there as a work from home call center agent. Her office is situated in Davao city.
When she decided to pursue her dream of working in Malaysia, she had to travel to Davao to return the personal computer which the company gave her to work from home as a call enter agent. Now, this means she has to spend on transportation, food and accommodation on her way to Davao.
From Camiguin, an island, she had to ride a barge going to Misamis Oriental, in Mindanao. She mentioned that it cost her 800 pesos that time. Then, luckily enough, she hitched a ride going to Davao. She met a school mate on the barge and he agreed she could ride with him.
While in Davao, she had to spend on 2 nights accommodation at a hotel. She spent 1,600 pesos for that. She also spent 1,500 pesos on food, deciding that she had to spend quality time with her friends and previous workmates in Davao. That's because she knows she will be leaving for Malaysia immediately.
The next step is going from Davao to Manila. She spent 1,600 pesos to go to the capital city. Primarily, what she needs to do while in Manila is to process her medical exam and her visa, and when that's done, she then immediately flies to Malaysia.
Preparing Documents
Now that she's in Manila, her next order of business is to prepare all the relevant documents she needs to submit. This involves printing and scanning. For example, she needed to scan all the pages of her passport.
Fortunately, she didn't have to spend money on the printing and scanning. That's because where she stayed in Manila, her neighbor had a printer and scanner, and she managed to convince her neighbor to help her print and scan for free.
The following is a summary of the expenses she had while preparing all her documents in Manila:
Pre-employment requirements – 500 pesos
Medical exam – 5000 pesos
Visa application – 3,200 pesos (additional 150 if you want to receive a text notification)
Swab test – 2,900 pesos
The vlogger mentioned that the RT PCR test she took was already cheap compared to other testing sites. In fact, for some of these other sites, you have to pay more than 3,000 pesos for a swab test.
She also adds that they told her the results will arrive in 24 to 48 hours. In her case, the results actually arrived after just a day.
Expenses While Staying in Manila
If you're from the province, you have to fly to Manila to work out your visa and have your medical exam. As such, your primary expenses while staying there are your accommodation, transportation and food.
The vlogger shared that she is fortunate to have a sister that lives in Manila. In other words, she didn't have to spend on accommodation and food expenses. She did, however, giver her sister around 2000-3000 pesos for one month of stay.
She had to extend her stay in Manila, in her sister's house, because her visa got delayed. Perhaps, one lesson to be learned here is to be wary that something like that can happen to you as well.
The vlogger's main expense is transportation. Coming from the province, it's her first time in Manila, so she doesn't yet know how to commute. The public transportation routes were unfamiliar to her and she had to rely on Grab taxi which was quite expensive but also convenient.
She spent 2 days working out her visa. All you really had to do is submit your passport and then come back to get the visa. During normal days, you only had to go the embassy twice. However, these are not normal days, and due community quarantines and other related delays, she ended up going to the embassy 4 times.
All in all, her destinations coming from Pasig where she stayed with her sister including the following:
These destinations, not indicated specifically in the video, are for the following tasks
Agency briefing
Medical exam
Swab test
She mentioned spending a total of 5000 pesos on transportation. Specifically, she mentioned she had to spend an average of 800 pesos per day on transportation via grab taxi.
If you want to spend less on transportation, you therefore have to learn to commute and use public transportation, like jeepneys or trains. She, however, shared that it's probably safer to ride a taxi because of Covid. Public transportation usually involves being around a crowd of people.
Therefore, she says that those who are already residing in Manila have the advantage of spending much less during the entire application process.
Overall, the vlogger said that her expenses on food, transportation, accommodation, and preparing and submitting requirements and paper requirements amounts to 26,000 pesos.
Having said that, she reminds us that this is only her personal experience and different people have different spending habits. You can always come up with strategies to save more money.
Expenses During Your Initial Stay in Malaysia
According to the vlogger, the major expenses during her first few weeks in Malaysia are the following:
Food
Accommodation
Internet connection
Miscellaneous expenses
Once you arrive in Malaysia, one of the first things you need to buy is a sim card. Often, you can just buy this in the airport, but in her case, when she got to the airport along with her other work batchmates, all stores are closed.
They went to the hotel where they will be quarantined for 14 days. When they got there, they ask the hotel staff if they are selling sim cards. The staff proposed that they will buy sim cards for them.
When the sim cards arrived, the staff charged them 65 RM each. In Philippine pesos, that's around a little less than 800 pesos. However, they soon realized that the actual price of the sim card is just around 10 RM, which is around 120 pesos.
Why do you need to get a sim card? Well, here are the advantages:
30 days free load
30 days free unlimited mobile data
30 days free text
Having said that, you may not find much use in calls and texts unless you have relatives in Malaysia.
Hotel Quarantine Expenses
While you're in hotel quarantine, you will have access to the hotel wifi. However, where the vlogger is staying, she's in a far away room where the wifi signal is very weak. She mentioned being in the 23rd floor of the hotel. That's why she still opted to buy a sim card for 65 RM, and in fact, she says that's the very first thing she ever bought in Malaysia.
How about for the expenses? Well, here's a summary:
Hotel accommodation – free for one month
Food – free, three meals a day plus snacks, during the 14-day quarantine period.
Still, the vlogger mentioned that she often ordered food from the hotel because she isn't used to the taste of the food in Malaysia. She was looking for a familiar taste, and she ended up ordering such foods as cheese cakes and salads.
If you want to save money, then you will have to endure 15 days without eating Filipino food.
Because she had to order food from the hotel, she mentioned that during the checkout, she had to pay 45 RM for all of that. That is equivalent to around 550 pesos.
Getting the First Salary
After the 14 day quarantine, they were then finally able to start work. She arrived in Malaysia on May 9, but she didn't start work right away. In fact, her work started on May 20th, and therefore she received her salary only a month after.
The cut off for every salary is the 10th of the month. In fact, they received their salary during the end of June.
One lesson that can be learned here is that you need to have a big allowance when going to Malaysia.
In some cases, there are those offered to work in Malaysia but their training already started in the Philippines. In other words, they already start working in the Philippines for the company in Malaysia.
Getting Out of Quarantine Expenses
After quarantine, you will no longer enjoy free food. You will still get free accommodation at the hotel for the next 16 days, but food will no longer free. Plus, you can't cook, so you have to order.
She budgeted around 20-25 RM per day on food while still in hotel accommodation for the next 16 days. That's equivalent to around 400 RM for food during that time frame, or around 4,900 pesos.
You will eventually leave the hotel and transfer somewhere. In the case of the vlogger, she transferred to a condo near her workplace. Then, she began saving up on food expenses because she can now cook.
For one month, she says her budget for food, this time in the condo and with the ability to cook, is around 300 RM.
As such, for at least your first two months in Malaysia, you will be spending 700 RM for food. That's equivalent to 8,600 pesos.
Accommodation Expenses
What's more expensive though is your accommodation. Typical condos in Malaysia have 3 rooms, with a price range of around 1,400 to 2,000 RM or higher.
Moreover, you are usually asked to comply with the following requirements:
2 months advance
1 month deposit
Half month rent for utility deposit
Contract processing fee
The vlogger shared that she lived with her friend in a 2-bedroom condo. Here are the expenses for that accommodation. For a monthly rent of 1,200 RM, they have to initially pay for:
2 months advance, 1 month deposit – 3,600 RM
Half-month for utilities – 600 RM
Contract processing fee- 300 RM
In total, they both had to pay 4,500 RM before they can transfer to the condo. That is equivalent to 55,000 PhP. Since there are two of them, they had to pay 2,250 RM each.
The good thing is that they convinced their agent to allow them to just pay one month advance, utility deposit and contract processing fee. The agent agreed, and that means they each had to pay just 1,050 RM. They will pay the remaining fees when their salary arrives.
There you have it. If you're planning on working in Malaysia, then you basically need to be financially prepared. Indeed, aside from knowing the cost of living in Malaysia, you also need to know how much you need to prepare for during your early stages there. You will probably end up having a similar experience as her.