Are you interested in working in Malaysia? Do you want to know how much an OFW can earn there? If so, then this article is for you. It is based on the experiences and interviews of an OFW that has been working in Malaysia for some time now, and this information is truly valuable, especially if you're still learning about the prospects of living and working in the country.
There are several reasons why working in Malaysia is a great idea. For one, the country is quite peaceful and its economy is stable. It also offers world-class infrastructure, including an excellent international airport that is a tourist spot in of its own. Other advantages of working in Malaysia include excellent health care, diverse natural beauty, amazing food, friendly people, and a relatively low cost of living.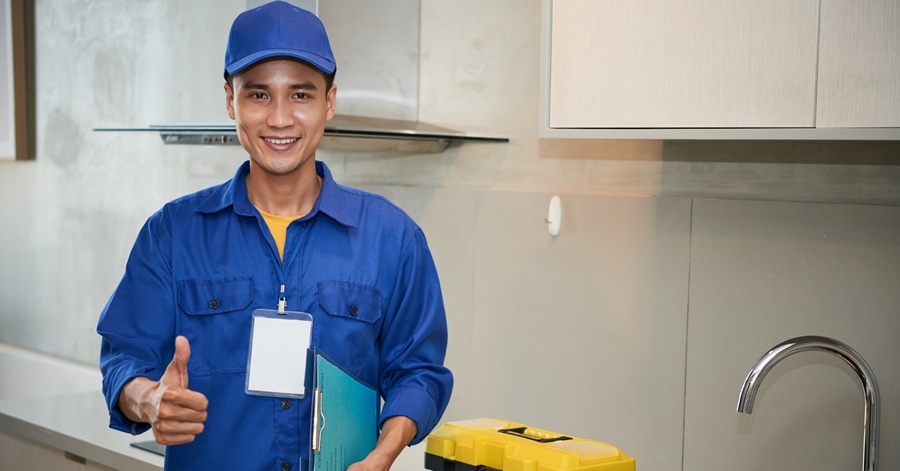 Disclaimer: The information posted here is based on the personal experiences shared by the OFW in the video below. Please let this post serve as a guide only. If you have specific questions, you may ask the OFW by commenting on their video on their accounts.
How Much Does an OFW Earn in Malaysia?
This article showcases the information presented by Joel Caiga, an OFW working in Malaysia, through his YouTube channel Joel Caiga TV. In the video, he talks about the salary and the benefits he can get from the Malaysian government as a foreign worker.
He reveals his salary as a technician for a multinational semiconductor company. He also explains why even if the salary is not as high compared to what you can earn in other countries, that he stayed for 5 years in Malaysia, along with around 60,000 other Filipinos working in the country.
You can watch the full video below:
Employment Pass
According to Joel, their salary in Malaysia is based on their employment pass. There are three categories of employment pass:
Category 1 – You belong to this Category if your salary is 10,000 RM (Malaysian Ringgit) or higher. Managerial positions belong to this category. Moreover, if you belong to this category, you can bring your dependents to the country. Dependents may include your wife or husband and children, if you are married.
Category 2 – You belong to this Category if your salary is between 5,000 RM to 10,000 RM. These are the expatriates. They can also bring their dependents to the country. In fact, if you are an expatriate, the company you work for will really help you bring your dependents to Malaysia. The company and the immigration allows this.
Category 3 – You belong to this Category if your salary is 5,000 RM or lower. Most foreign workers working in Malaysia fall into this Category. Category 3 workers can't bring their dependents to Malaysia.
10,000 Ringgit, or the minimum salary of Category 1 workers, is around 115,000 Philippine Pesos per month. This is just the basic salary; it doesn't include all the other benefits you can receive, your overtime pay, bonuses, etc.
Benefits
So what are the benefits that the workers receive in Malaysia? Well, for starters, as an OFW, you will most likely receive benefits both from the government and from the company you are working in.
While the benefits given by companies vary, the government basically gives the same set of benefits to all workers. Here are some of them:
Insurance – this is useful for when you get sick or get involved in accidents. The insurance covers your expenses in a government hospital.
No Tax – one great thing about working in Malaysia, at least in the experience of our YouTuber, is that they are not paying tax. In fact, it is the company that is paying the taxes of its employees.
Quarterly Bonus – Bonus every three months. It's not that high, but it's still okay since it is additional money coming in. The quarterly bonus depends on the company's revenue.
13th Month Pay – This is paid every near the end of December, along with the salary for that month as well.
Health Card – In his case, he was able to use the health card when he needed to see the dentist. When you get sick and go to the clinic, you get medicine for free since that is taken-cared of by the health card which is provided by the company.
No Placement Fee – He mentioned that when he applied to work in Malaysia through an agency. He spent money on renewing his passport, the medical fee, transportation fee and all other expenses. But the great thing is, aside from having no placement fee, the company reimbursed him for all of his expenses.
Cost of Living in Malaysia
According to him, the cost of living in Malaysia is not that expensive, and in fact, it is comparable to that in the Philippines.
Some may say that if you convert from the two currencies, a lot of things are more expensive in Malaysia. But, in reality, there is no comparison, because the two currencies are quite different in terms of how they are used in their respective contexts.
In fact, the government of Malaysia requires that whenever there are foreign workers, they are given free accommodation, free water, free electricity and free transportation.
The only drawback to the accommodation is that there are many people living in one room. Sometimes there are 8 to 12 people, but it really depends on your employment pass. If you belong to a higher category, then you will get a better accommodation.
In fact, if you are a Category 1 employee, the company you are working in will give you one free house.
Actual Salary
So what is the typical salary of an OFW in Malaysia? Well, he answers this question by doing research on the Paylab website, and here's what he obtained. The numbers presented below are the basic salary only. They don't include the bonuses, allowances, and in fact, salary depends largely on the employer.
The following are the salary ranges for typical job categories in Malaysia, and where most OFWs fall under in terms of their work:
Electrical and Power Engineering – 1,595 RM to 5,124 RM. The wide range implies that the salary varies widely in terms of position and other factors.
Telecommunications – 1,665 RM to 6,285 RM.
Administration – 1,594 RM to 3,584 RM
Banking – 1,566 RM to 6,528 RM
Marketing, Advertising, PR – 1,868 RM to 5,505 RM.
These are the most common jobs that Filipinos have in Malaysia.
Joel also mentioned what his work is and how much he is earning in the video. He mentioned that he works as a technician at a multinational semiconductor company.
His work belongs to Category 3. According to Paylab, the range of a technician working in Malaysia is from 1,700 RM to 3,300 RM. In the Philippines, 3,300 RM is equivalent to around 39,200 pesos.
This is just the basic salary, excluding the bonuses and other benefits.
While this salary is not as high compared to what you can earn elsewhere, he reminds us that it's not about how much you earn. It's all about how you can spend wisely and save money.
In fact, you can really save money when you work in Malaysia. For one, your accommodation is free as mentioned above. Plus, you don't have to pay the utility bills like electricity, water, transportation, etc. You even receive meal allowance.
So these things are what makes him like working in Malaysia, aside from the fact that this country is basically our neighbor. It's really close to the Philippines; it only takes 3 hours to fly from Kuala Lumpur, Malaysia to Manila Philippines. He even compares it to traveling by land from Manila to Batangas.
There you have it. In this article, we learned about how much a typical OFW earns working in Malaysia. We learned about not just the basic salary, but also the benefits, bonuses, freebies and more.
Through the YouTube video, we get an understanding as to why many Filipinos still continue to work in Malaysia. While others are saying that Malaysia is not a good place to work in because of the relatively low salary, he thinks that it's worth it. The pros outweigh the cons.
Even if your salary is low, there's practically no deductions from your salary, and so you have an opportunity to give a significant portion of your salary back to your family in the Philippines, which is one of the primary motivations for why Filipinos work abroad in the first place.
He reminds fellow OFWs to spend money wisely. If you get a high salary, that doesn't mean that you will increase your expenses as well. True, he doesn't get as much working in Malaysia in terms of monthly basic salary, but he knows how to save and be wise with wealth.