During normal times, Malaysia is a top tourist destination. In fact, back in 2019, approximately 26.1 million tourists visited the country! Indeed, the country has so much to offer. If you're planning on becoming a tourist to Malaysia someday, chances are your trip will be seamless and you'll basically just have a good time.
Going to Malaysia, though, is not without serious risks. Malaysia has a history of becoming victim to terrorist attacks, and petty crime is relatively high. You just need to remain vigilant, and not let fear get in the way of having a great time.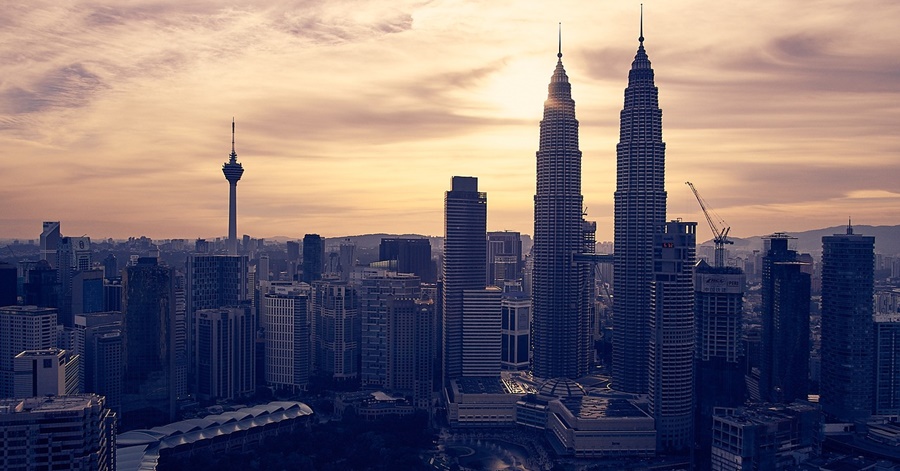 Why Malaysia is a Safe Tourist Destination
Here's a summary of the safety in Malaysia.
Transportation risks – When it comes to taxis, not all of them have a meter. You can still choose to ride these taxis though, but make sure that you come to an agreement with the driver regarding the price. Another main concern is the condition of the roads in East Malaysia. Some of the roads there are poor and are prone to accidents.
Pickpocket risks – According to some travel guide websites, Malaysia is a high risk country when it comes to pickpockets. It's probably best to follow their advice and just take care of your belongings when you're out going to public places.
Natural disasters risks – Malaysia has its fair share of natural disasters. It's especially dangerous during the rainy season which usually begins on October and ends on February. With rainy weather comes landslides and flooding. Smoke haze also occurs especially during the months of June to October.
Terrorism – risks of terrorism are high in Malaysia, especially near Sabah's eastern coast. Over the last few years, there have been several incidences of kidnapping, many of which are related to the incidents in Southern Philippines.
Traveling solo for women – In general, traveling solo is safe in Malaysia. Of course, all you have to do is use common sense and avoid dangerous places. These places may include dark alleys or staying up too late and visiting places where there are bars and clubs.
Facts About Safety in Malaysia
It was mentioned earlier that Malaysia had so many tourists last year. Well, in fact, this country is the 5th most visited one in all of Asia. One factor for this is the government's strong and effective efforts to promote the country, through its tourism campaigns.
Through its strong ad campaigns, the Malaysian government promoted the country's diversity. In fact, Malaysia has all the sounds, sights, flavors and colors of Asia. There is definitely an exciting diversity in Malaysia that makes it a top tourist destination.
When it comes to crime against tourists, the numbers are really low. The only major concerns are petty crimes like pickpocketing, but you just have to stay vigilant and avoid crowded areas, don't put your wallet in your back pocket, and other similar tips.
Safety Tips
Here are some of the important tips you need to remember when visiting Malaysia:
Dress modestly while going around – aside from the fact that Malaysia is a Muslim country and that there are cultural practices you should adhere to, dressing modestly helps keep you safe. That's because when you wear expensive jewelry, for example, or bring smartphones with you, you may be more prone to getting pickpocketed.
Keep your belongings close – when you're going out in public places, be wary of bringing a bag. Some thieves ride in motorcycles and snatch your bags before you can even react.
Stay away from public protests – as a tourist or an expat, it's wise not to participate in any rallies. They may start off as peaceful, but that could quickly escalate into something more violent. One more thing, in Malaysia, participating in protests is illegal, so just obey the laws.
Be open-minded – Malaysia is truly a multicultural nation. Several religions exist in the country, each having their own cultural influence to their followers. You have to keep an open mind, and just truly appreciate the diversity of this nation. It can even be an enjoyable learning experience to immerse yourself in different ways of doing things.
On visiting temples, mosques and other places of worship – The most important thing you need to remember is to respect these places, since they are sacred to their followers. You need to do research on what you need to wear, how to act, and other important details when it comes to visiting these worship places. One general rule is to cover up and dress moderately and appropriately.
Stay away from drugs – You shouldn't be taking drugs in the first place. These things are harmful, to say the least, and in many countries around the world, drug trafficking, possession and use can have severe consequences. In Malaysia, you can get the death sentence for drug trafficking. You can get whipped as corporal punishment for possessing drugs.
Mosquitoes – There are many mosquitoes in some parts of Malaysia. The country, after all, is hot and humid, perfect conditions for mosquitoes. Thus, there are several mosquito-borne diseases in the country that you should definitely be wary of. Dengue is prevalent all year round.
Stray dogs – In sompe parts of Malaysia, particularly Sabah, Penang and Sarawak, there are stray dogs who may be rabies infected. Stay away from these dogs. Rabies can be lethal, although vaccinations and treatment are readily available. Still, prevention is much better than cure.
Tsunami – the Indian Ocean Earthquake which caused severe damage and took the lives of countless individuals had its epicenter in Malaysia. Compared to other places hundreds of miles away, however, Malaysia didn't receive as much damage, although several hundred lives were lost.
Malaysian jungles – Malaysia offers several incredible outdoor adventures, and if you're the adventurous type, you should definitely check them out. Some of these activities include exploring caves, hiking in Highlands, climbing mountains, forging through forests, and more. Just be careful about encountering dangerous wildlife, such as snakes, boars, leeches, macaques, and even just getting lost.
Get vaccinated – Before going to Malaysia, you will be advised to be vaccinated for certain diseases. These include hepatitis A, hepatitis B, typhoid, yellow fever, Japanese encephalitis, rabies, meningitis, polio, MMR, Tdap, chickenpox, singles, pneumonia and influenza, according to the World Health Organization.
Traveling Alone in Malaysia
If you're planning on traveling alone to Malaysia, except that it will not always be rainbows and butterflies. There will always be positives and negatives associated with traveling solo, but the whole prospect of being on your own, doing things for yourself, and not having to worry about someone else while on travel is really enticing.
The downside, of course, is that traveling alone is a lonely endeavor. You are also more prone to pickpockets and scammers, at least in theory. Having said that, Malaysia is a great place to be a solo backpacker. The country is also deemed one of the safest countries in South East Asia.
Here are some important tips you need to remember when you are backpacking solo in Malaysia:
Booking into hostels – when it comes to your accommodation, it's nice to book in a hostel where you are going to be with other solo travelers as well. The great thing about this is that you'll meet new people and make friends, and that's just good for your mental health. You would also greatly benefit from having a travel buddy, as you don't have to do everything by yourself.
Research – This is related to booking a place to stay. You need to do extensive research, either by going to travel websites and looking at reviews. Try to figure out what these accommodations are all about, and if they fit well with who you are and what you enjoy.
Participating in a tour – Tour packages are a practical way to enjoy traveling while making friends at the same time. Also, if you don't have a travel itinerary package, you may have to go to places on your own, get confused, look like a lost traveler, and be more prone to petty crime.
Know the language – a lot of people in Malaysia speak English. However, you will encounter the local language a lot, so it pays to learn a few words and phrases to make your stay more convenient and meaningful. This is also useful once you visit restaurants and look at the menu.
On visiting beaches – This is another reason why having a travel buddy is awesome. If you're going to a beach resort alone, you will eventually have to leave your things in a cottage or shade somewhere to go for a swim. So your belongings aren't particularly safe. If you have a travel buddy, however, you can take turns swimming and watching over your stuff.
You don't have to visit all destinations – Malaysia has so much to offer, so many places you can go to. However, if you spend all your vacation days traveling, it can sap away your energy and you won't enjoy. There will be days during your vacation that are just spent relaxing in your room, or somewhere peaceful, and that's alright.
Immerse in local culture – Malaysia has lots of cultural tourist destinations, such as Museums and other cultural sites. Once you're there, it's best to learn a lot about history by asking questions, chatting with the locals. Immersing in local culture doesn't have to be like that always, though. You can simply mingle with the locals, going to places where they hang out, make friends with them and get a chance to experience local life.
Solo Female Travelers
In a perfect world, there shouldn't be a distinction between solo male travelers and solo female travelers. Unfortunately, traveling solo as a female has its own forewarnings, and the general consensus that it is riskier for a woman to travel solo than a man.
However, when it comes to Malaysia, the country is super safe for all solo travelers, male or female. Here are some tips for solo female travelers wanting to go to Malaysia:
Lock your doors – When someone comes to visit you in your place of accommodation, make sure you can see them and confirm that you know them and trust them, before opening the door. Lock them at night.
Don't accept drinks from strangers – when you are in a night club or in a bar, you shouldn't accept drinks from strangers. These drinks might be spiked. So just get your drinks from your friends or from the bartender.
Try to dress like the local women (as much as you possibly can) – If you do this, then you will attract less attention. In general, women in Malaysia dress modestly, covering arms and shoulders, and you can follow suit.
Swimming in the pool – In Malaysia, it's normal for a woman to swim in pools without wearing the typical swimming attire for women. They cover up a little bit more, some wearing a T-shirt above their swim suit.
On visiting mosques – If you're planning on visiting a mosque in Malaysia, then you have to obey the rules. One rule is to cover your head while inside the Mosque. You have to dress modestly as well, and this is true for both men and women.
Inform every one of your plans – For example, when you decide to go visit a place for the first time, but as a solo traveler, you should let everyone know where you are heading. Keep in touch with your friends, family, and always inform them of your itineraries.
Indeed, Malaysia is a wonderful tourist destination. While it's not perfectly safe, the country is still worth visiting thanks to all the wonderful things you can do while going there on vacation.
In fact, while traveling solo is great, traveling with your family to Malaysia has even more perks. If you have kids, don't worry; Malaysia has provided its kids with lots of activities. If your child is a fan of lego, for example, then Malaysia has a Lego Land where kids will surely enjoy going to and staying for as long as they can.