Just like the rest of the world, Filipinos are starting to move out of their comfort zones and explore new destinations. With the increasing number of job opportunities abroad, many Filipinos are now looking for work in Malaysia. So, if you are planning to move abroad or just want to go on a vacation, here are some reasons why you should consider Malaysia as your next destination: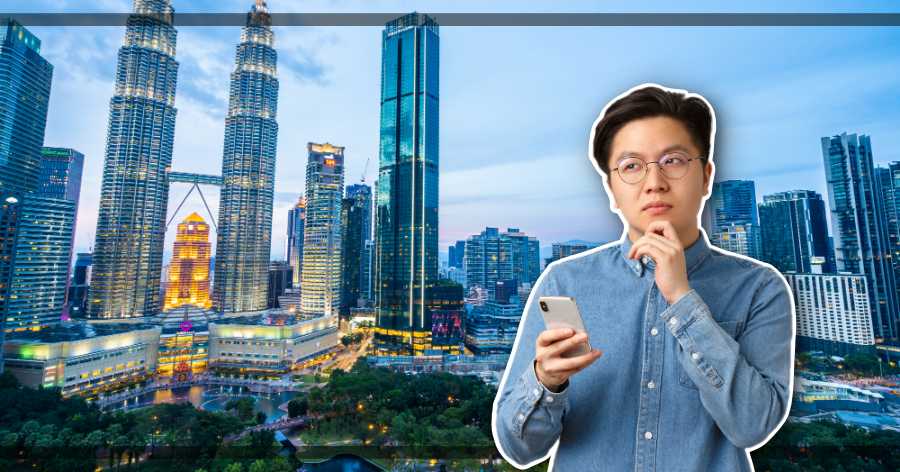 1. Some of the world's largest companies are based in Malaysia.
Malaysia is a global hub for business. It's one of the fastest-growing economies in Asia and Southeast Asia, with a young and educated workforce. The country has also been ranked as having one of the most favorable business climates in the world, according to the World Bank's Doing Business Report 2019.
Malaysia is part of ASEAN (Association of Southeast Asian Nations), which is made up of 10 countries, including Thailand, Indonesia, Singapore and the Philippines. ASEAN is one of the fastest-growing regions in the world, with a combined population of over 650 million people. That being said, Malaysia has a lot to offer. It's got an educated workforce, a welcoming business environment and it's strategically located near some of the biggest markets in Asia. Besides that, Malaysia is also known for being one of the most diverse countries in Southeast Asia.
2. Cultural diversity
Malaysia is a multi-cultural country with a large Chinese and Indian population. The country has been influenced by the cultures of China, India, the Middle East and Indonesia. Malaysia is home to many popular events such as Hari Raya Aidilfitri (Muslim festival), Deepavali (Indian festival) and Thaipusam (Tamil celebration). The diverse cultures of Malaysia have created a rich history and culture which you will enjoy exploring if you decide to work here.
With such an interesting mix of people and customs, it's not hard to see why so many Filipinos are attracted to this country for work opportunities or even just travel!
3. Advanced infrastructures
The first thing that comes to mind when it comes to Malaysia is the advanced infrastructures. They have good transportation system, communication system, education system and healthcare system.
The transportation in Malaysia is very convenient. You can go from one place to another in many ways: taxi, bus or train. In fact, the train services are the best because they are more comfortable than buses and cheaper than taxis plus they run faster than both of them! So if you have no choice but take a taxi ride because your destination is too far away from any railway station then do not worry as there will always be taxis available at every corner of Kuala Lumpur city centre where most companies here have their offices located at (including mine). The only problem with taking public transportations such as buses or trains is that sometimes it's so crowded, especially during peak hours when everybody wants to get home from work early on Friday morning after a long week of hard work!
Another thing worth noting about Malaysia is how easy it can connect both island & mainland countries via sea transportation like ferries, making it one of the most convenient & inexpensive ways to travel from one place to another. Though some would find it hard to believe, Malaysia has some of the best public transportation in Asia! You can easily get around Kuala Lumpur city center by using buses or trains and taxis are available at every corner of the city.
4. The country is less than a three-hour flight away.
Since Malaysia is a neighboring country, traveling there is a breeze. Sure it'll take some time to get there, but if you have to work in the country anyway—it's worth it! You can save your money and spend them on other things like buying new clothes or taking a vacation (or both).
With this kind of set up, you can work in Malaysia and not worry about the stress of traveling back home.
5. There are a lot of job opportunities in Malaysia.
An important reason why Filipinos should work in Malaysia is that there are a lot of job opportunities there. There are many job openings for Filipino workers, especially since the country is experiencing a labor shortage. If you're planning to work as an overseas worker or even just as an expat in Malaysia, it will be easy to find a suitable position.
You can find available jobs through newspaper advertisements and online recruitment sites such as Jobstreet and LinkedIn. You can also try applying directly at companies hiring people like yourself—just remember that some companies may only hire locals or Malaysians (this doesn't mean they aren't hiring foreigners but prefer local applicants).
Once you get hired, you'll need to secure your visa first. You can apply for an employment pass or seek assistance from your employer to get one. The process for getting an employment pass is the same as applying for a work permit—your employer will help you with this.
6. Property ownership
Buying a house in Malaysia is relatively easy. There are many affordable housing options, whether you want to buy a condominium or an apartment. Buying a house is not complicated and can be done by anyone with the money and the right documents.
Property ownership is not restricted to locals only – thanks to the Malaysia My Second Home programme, which allows foreigners to purchase properties in Malaysia. The programme is open to people who have been granted a long-stay visitor's visa or are holders of the Malaysian My Second Home (MM2H) visa.
7. The cost of living is relatively low.
The cost of living is relatively low. The cost of living in Malaysia is lower than other countries, including the Philippines. Prices in Malaysia are also much cheaper than other Southeast Asian countries such as Singapore and Thailand. For example, if you compare the price of food items in these three countries, you'll see that prices are even higher in Thailand and Singapore than in Malaysia!
8. High level of healthcare delivery system
The Malaysian government is committed to the health of its citizens and has a high level of healthcare delivery system. Filipino workers will be able to enjoy excellent medical services from Malaysia, which means that if you get sick or injured while working here, you will be able to receive immediate treatment for your condition.
Malaysian healthcare facilities are known for their cleanliness and professionalism, so when you visit them for any reason (whether it's for an annual checkup or an accident), you'll be treated with care by people who know what they're doing.
9. There is a large Filipino community in Malaysia.
In Malaysia, there are a large number of Filipinos. This is because the Philippines have been sending their people to work in Malaysia for many years. The Filipino community in Malaysia has many things that Filipinos will enjoy:
Filipino associations; some are in Kuala Lumpur, and others are around Penang Island. They help connect people from the Philippines with each other, including expats from other countries who want to learn more about the culture and language of their home country.
Schools that teach children who want to learn Tagalog or write it well enough to communicate properly with their grandparents back home when they visit them during school breaks or holidays.
Filipino churches where you can worship just like you would at home!
10. Natural beauty
If you're looking for a place that has everything, Malaysia is the country to go. From lush rainforests to sandy beaches and everything in between, it's easy to see why so many people are flocking here.
The tropical climate means that there's never a shortage of natural beauty. This is especially true regarding Malaysian beaches—these pristine stretches of white sand and clear blue water are some of the most talked about in Southeast Asia! If you want something more rugged than a beach vacation but still want something close by, Malaysia also has plenty of national parks where you can hike through jungles or take pictures with exotic animals like tigers and monkeys!
11. Exquisite food
The variety of Malaysian cuisine is a wonderful reason to work in Malaysia. You will be able to savor some of the best food in Asia as there are many different types of dishes available here. This includes Malay, Chinese and Indian cuisines.
This country has a lot of seafood, making it very popular for seafood lovers. The sausages and poached chicken are worth trying out when visiting this country's restaurants or eateries!
If you like spicy food, then Malaysia is one place that should be on your travel list! Most locals enjoy eating spicy food so if you are not into it, then maybe avoid too much spice when eating out at restaurants here as they tend to add way more spices than what people from other countries would normally add, but if you like spicy food then this place has got plenty for everyone!
The best part about Malaysian cuisine is its affordability; dishes can cost as low as RM8 per meal depending on where they come from, but most places charge around RM15-RM20 per meal, which means that even though salaries may not be quite high, there's still enough money left over after paying rent/mortgage etc. so don't worry about being unable to afford living expenses either way – simply eat out instead!
12. Shopping and other entertainment
Malaysia is a fantastic place to shop and enjoy other forms of entertainment. There are many malls and shopping centers, many of which are open 24 hours a day. This means you can go there for a late-night snack or drink without worrying about getting caught in the rain. Malaysia's food scene is also excellent, so if you love eating out, this should be one of your top considerations when deciding where to live because there will always be something new waiting for you at each mealtime!
You'd think it would be hard for Filipinos to find time for other activities with such an active social life—but no! The country has plenty of historical sites worth visiting while working abroad (some even have beautiful beaches), so they'll never be bored while on vacation!
Working in Malaysia can be an Excellent Opportunity for OFWs
Working in Malaysia can be an excellent opportunity for overseas Filipino workers. The Philippines is a fast-growing economy but has a low demand for skilled workers. In contrast, Malaysia has a high demand for skilled workers. Malaysia also has a large Filipino community, making integrating into the local culture and language easier.
Malaysia is also an English-speaking country, meaning Filipinos can easily communicate with their co-workers since most Malaysians use English as the primary language when conversing at work or school.
Final Thoughts
The reality is that there are many reasons why Filipinos should work in Malaysia. We hope that after reading this article, you will better understand why working abroad may be an amazing opportunity for you to pursue your dreams and make more money at the same time!
READ NEXT: Cost of Applying as an OFW in Malaysia