If you value having a healthy work – life balance, then there's no better place to work in than New Zealand. That's the reason why many Filipinos dream about working there. You may be one of them.
Are you planning on working as an OFW in New Zealand? This article highlights the life of an OFW Dairy Farmer in Auckland. He shares his salary and cost of living, plus some more additional information which you may find useful.
Disclaimer: The information posted here is based on the personal experiences shared by the OFWs in the video below. Please let this post serve as a guide only. If you have specific questions, you may ask the OFWs by commenting on their videos on their accounts.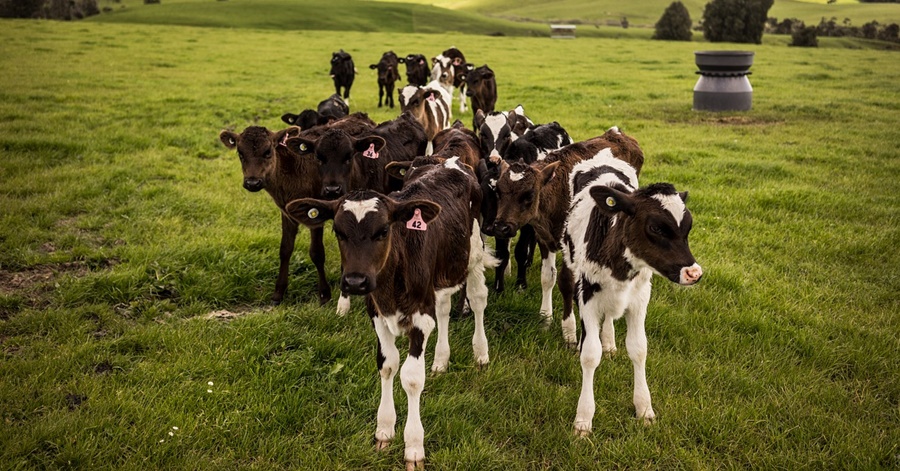 Monthly Expenses for a New Zealand-based Farmer
The information in this article is shared to us by YouTuber Booknoy NZ, an OFW dairy farmer in New Zealand. In the full video shown below, you will learn a lot about working and living in New Zealand, and if you're planning on working there, then this video is best for you.
House Rent
Booknoy NZ stays in a rural area in New Zealand, where the rent is much cheaper compared to the city.
He said that the rent depends on three things:
Location
Type of accommodation
Employer contract
Booknoy NZ mentioned that most employers of dairy farming jobs include accommodation in the contract. Rent is deducted from your salary automatically.
Electric Bill
This depends on the appliances you have in your house.
Booknoy NZ shares the following tips on how to save electricity:
Wash clothes only once a week.
Cook only twice a week – cook food that doesn't spoil quickly.
Use the freezer when you have a meat allowance – 30-50 kg of meat every season.
Use the vacuum once a week.
Choose an electric company that offers the better rate.
Booknoy NZ is paying 60 dollars per month or 1,950 pesos for electricity.
Some employers also offer free electricity and Internet.
Internet Bill
Booknoy NZ said that if you're working in a place where there is no internet connection, you can use your phone data. For data, you have two options: limited or unlimited.
Booknoy NZ availed of unlimited data with free Netflix.
For the Internet bill, he is paying 100 dollars or 3,250 pesos per month.
If you choose 80 GB or 100 GB limited data, that costs around 40 – 60 dollars or 1,300 to 1,950 pesos.
One advantage of living in the town area and not in the rural area is that data is cheaper.
That is, if Booknoy NZ lived in the town, he would only be paying 60 dollars per month and not the 100 that he pays for living in a rural area.
Food
Booknoy NZ gives the following advice to his fellow OFWs: Don't be thrifty on food. He says keeping your body healthy is a necessary investment.
If you're into cooking, here are some common prices of grocery food items:
Eggs (6) – 4.29 dollars or 140 pesos
Tomatoes (1 kg) – 9 dollars or 290 pesos
Corned beef (340 g) – 8.8 dollars or 285 pesos
Chicken drum sticks (1 kg) – 11 dollars or 360 pesos
Minced meat (1 kg) –15 dollars or 490 pesos
Basmati rice (1 kg) – 4.5 dollars or 150 pesos
If you like eating out at restaurants, the price range for breakfast is around 8 to 15 dollars or 260 to 490 pesos, and for dinners 20 to 40 dollars or 650 to 1,300 pesos.
Car Insurance
Insurance is necessary when you have a car, and having a car is a necessity in the rural area because there is practically no public transportation.
You can buy a cheap car for 800 – 1000 dollars or 26,000 to 32,400 pesos monthly.
You can also buy second hand cars from Japan.
Booknoy NZ suggests getting a third party insurance.
Life and Accident Insurance
Booknoy NZ's employer covers his insurance.
He shares that one time, he had a motorcycle accident and was unable to work for a week. The insurance paid for an equivalent of 80 percent of his salary.
These are just some of the expenses that the OFW shared in his video. If you want to know more about the rest, watch the video above, or visit his YouTube channel for more on living in New Zealand.