Recently, the Department of Health has declared a national dengue epidemic in response to the rise in death toll due to the viral infection, especially in the Visayas and in Mindanao.
With over 600 deaths tallied already only in the first half of the year, President Rodrigo Duterte shared on Thursday (August 8), that he was open to making Dengvaxia available again in the Philippines after the health department declared a dengue epidemic. It can be recalled that a national issue arose concerning the use and side effects of the controversial vaccine earlier this year.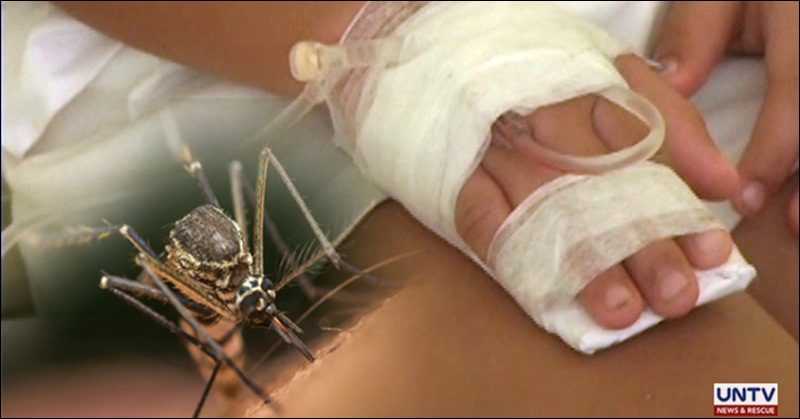 Duterte Open to Dengvaxia as Response to Rise in Dengue Cases
As of July 20, the health department recorded 146,062 cases of dengue, with 622 deaths. The figure was twice the 73,818 cases recorded during the same period last year, as shared in a report by ABS-CBN News.
The president, in his statement at Malacañang, said: "If it means saving people's lives, I would go for it."
President Duterte, however, clarified that he would seek for the advice of local health experts on the matter before making this decision regarding the drug, which already cost a number of young people's lives all over the country.
The Food and Drug Administration (FDA) permanently revoked the certificate of product registration of Dengvaxia in February, about a year after its maker; Sanofi Pasteur admitted that the drug can cause more severe symptoms among those who have not had dengue. Sanofi, however, has appealed the revocation.
Commenting on this, Health Secretary Francisco Duque on Wednesday (August 7) shared that the government is studying an appeal to allow the French pharmaceutical firm to put Dengvaxia back in the Philippine market. Duque, however, clarified that the drug would not be used to combat the on-going epidemic, because the vaccine can be used for preventive measures only.
Reports of alleged deaths due to Dengvaxia created a vaccination scare, which resulted to a drop in immunization coverage in the country to 40 percent last year, from a national average of 70 percent in recent years.
A number of cases have also been filed over the deaths of some who were inoculated with the vaccine, but it has not been established whether the fatalities were caused by the drug or entirely something else.
In response to the president's statement, the Makabayan bloc earlier reminded the Duterte Administration that the Dengvaxia vaccination program was not a quick solution to the ongoing epidemic.
Bayan Muna Rep. Ferdie Gaite Jr. explained in the vernacular, "Hindi silver bullet ito po ay nabanggit na ng iba't ibang eksperto na hindi 'yan sa kagyat makakatulong sa pagpapababa ng dami ng mga kaso ng dengue."
ALSO READ: New PhilHealth Mobile App to Check Case Rate Now Available