The rainy season (even during summertime in the country) poses a lot of challenges to Filipinos. For one, daily commutes become even more of a struggle considering the horrific traffic situation in the country.
Another thing Filipinos dread about during the rainy season is the increase in cases of season-related diseases such as dengue and leptospirosis, among others. And now, the Philippines' health department has officially declared a national epidemic of dengue, due to the significant increase in cases in recent months.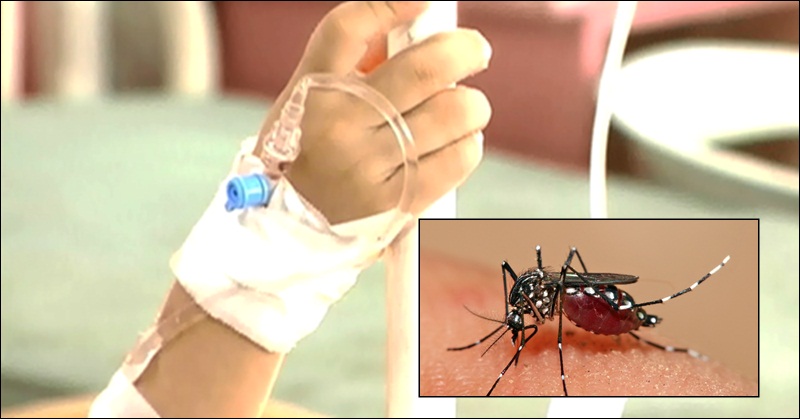 Dengue Declared a National Epidemic – DOH
A total of 622 deaths due to dengue have been reported by the Department of Health, warranting its decision to declare a 'national dengue epidemic' following the continuous rise of dengue cases in the country, as shared in a report by the Inquirer.
According to the DOH's data, the number of dengue cases jumped by 98% this year compared to the same period last year. Furthermore, the data revealed that the most affected region is Western Visayas followed by the Zamboanga Peninsula and Northern Mindanao.
According to Health Secretary Francis Duque III, "It is important that a national epidemic be declared in these areas to identify where a localized response is needed and to enable the local government units to use their Quick Response Fund to address the epidemic situation."
As per DOH Secretary Francis Duque, a campaign is being launched focusing on the destruction of mosquito breeding sites in most vulnerable locations in the country.
Dengue is a mosquito-borne viral infection common in tropical countries such as the Philippines. Dengue can cause joint pain, nausea, vomiting and a rash, and can cause breathing problems, excessive bleeding which could then lead to organ failure in severe cases.
While there is no specific cure or treatment for the illness, medical care to maintain a person's fluid levels is among priority interventions for this condition.
The Department of Health (DOH) shared on Tuesday (August 6), it was conducting a campaign to focus on finding and destroying mosquito breeding sites, which is a primary means of containing dengue.
Basically, dengue is a preventable disease but this requires meticulous environmental sanitation and coordination among members of community and government authorities to effectively destroy mosquito breeding sites, where dengue virus-carrying mosquitoes may spawn and proliferate.
One effective way to support the government's campaign to fight dengue is to spread information and to involve communities in clean-up drives and proper waste management. It takes each and every one of us to do our part in preventing the spread of dengue in our community.
ALSO READ: How to Get a PhilHealth ID