The Department of Trade and Industry, also abbreviated as DTI, is a government agency in the Philippines that is in charge of the nation's commercial and industrial activities. It is essential that you have a solid understanding of the Department of Trade and Industry (DTI) and how it may assist you if you already conduct business in the Philippines or have future plans to do so.
It is impossible to adequately convey the significance of the Department of Trade and Industry (DTI) to the Filipino people. Through the facilitation of trade and investment, the Department of Trade and Industry (DTI) works, in a sense, hand in hand with the other departments and agencies that make up the government to provide possibilities for Filipino enterprises.
The Department of Trade and Industry (DTI) issues business permits and franchises, as well as ensures that domestic and international companies adhere to all applicable legislation. Nevertheless, there appears to be a gap between their mandate and the reality of their organization. It is possible to claim that it is bureaucratic, but it is not truly obstructing the path to success for enterprises who are trying to thrive in the Philippines.
Did you know that the Department of Trade and Industry (DTI) is one of the most essential government agencies for Overseas Filipino Workers (OFWs)? If not, you should know this now. We will address the significance of the DTI and the ways in which it assists overseas Filipino workers (OFWs) in the following blog article. Continue reading if you want to find out more!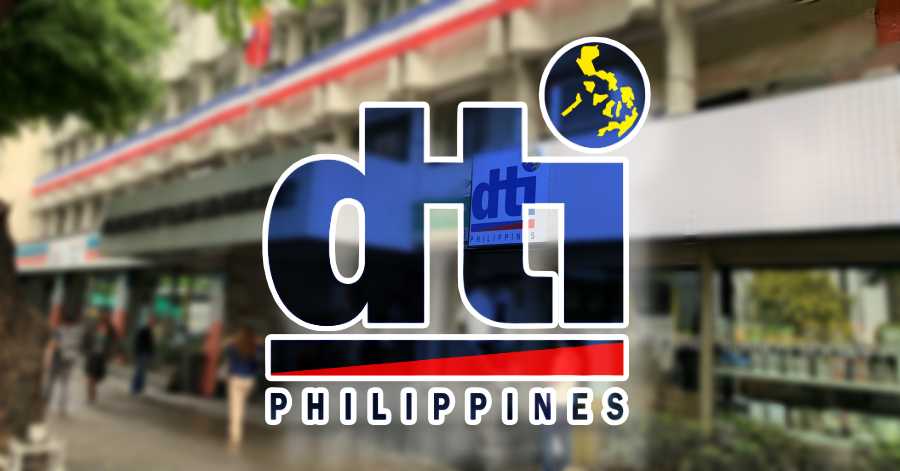 What is the Meaning of DTI?
DTI stands for Department of Trade and Industry in the Philippines.
What is the Purpose of DTI?
The many types of consumer information materials maintained by the department are consistently updated and distributed. They are also able to assist in identifying areas of concern and developing solutions that are effective in addressing these problems.
The Department of Trade and Industry (DTI) is a prominent agency that works to safeguard the interests of consumers. In addition to this, it intends to implement policies and initiatives that would assist in the expansion of the country's economy. It is accountable for the implementation of successful programs for consumer education as well as the regulation and enforcement of commercial transactions.
The Department of Trade and Industry (DTI) was founded in order to address the myriad of problems that hinder the expansion of both domestic and international trade. The year 1898 marks the beginning of its history when it was first constituted as a division of the Department of Commerce. At that time, the major purpose of the organization was to lend assistance to the Departments of Agriculture and Commerce in their efforts to expand the national trade and industry of the country.
Because of the many transformations that have taken place in the roles and responsibilities of numerous government agencies over the course of time, one of those agencies is now known as the Department of Trade and Industry.
Functions and Responsibilities of DTI
The Department of Trade and Industry (DTI) is the major government body in the Philippines charged with protecting consumers and promoting fair trade. The Department of Trade and Industry is one of the cabinet level departments that report to the Office of the President. The DTI is an affiliated agency of the Department of Trade and Industry. The department is responsible for a diverse assortment of activities and duties. The following are its primary uses:
-Enforce laws and regulations that promote fair trade,
-Protect consumers from unfair business practices,
-Promote business development through the use of appropriate technology, and
-Facilitate international trade by promoting Philippine exports.
The DTI also administers the following laws: 
The Consumer Act of the Philippines, or Republic Act No. 7394;
The Graphic Packaging Industry Development Act of 1992, or Republic Act No. 6975; and
The Philippine Competition Law, or Republic Act No. 9184.
Furthermore, the DTI plays a role in the following agencies or offices: 
The Intellectual Property Office of the Philippines, or IPO; and
The Tariff Commission.
List of Programs and Services
The Department of Trade and Industry (DTI) in the Philippines provides assistance to Philippine consumers and businesses through a diverse selection of programs and services. These include the promotion of commerce and exports, the development of exports, the encouragement of investment, and the protection of consumers. The Department of Trade and Industry (DTI) also offers guidance and information on a wide range of subjects, including as business registration, taxation, and intellectual property rights. The following is a list of some of the programs and services offered by it that are available in particular areas of the country.
Note: Each region has its own set of industry programs and DTI-led services to support commerce and local enterprises in the region. You may find out more about them by clicking this link.
Negosyo Center
Small enterprises can get all of their needs met at the Negosyo Center, which is a one-stop shop. The Business and Financial Literacy Training Program, the Microfinancing Program, the Technology Incubation Program (TIP), and the Business Process Outsourcing Program are the four parts that make up this initiative (BPO). The centre provides these services with the goal of empowering company owners with the knowledge and abilities necessary to effectively and sustainably run their companies.
Additionally, the Negosyo Center intends to build a healthy ecosystem with the purpose of assisting the growth of small businesses. In order to accomplish this goal, it has formed partnerships with various divisions of local government as well as non-governmental groups to build over a thousand Negosyo Centers. These centres provide a variety of non-financial services, such as business process outsourcing (BPO), business consulting, information technology support services, and seminars on entrepreneurship.
Additionally, financial services such as microfinancing and electronic money transfers are provided by the centre. Its goal is to give small business owners the tools they need to boost their productivity and better satisfy the requirements of their clients through the provision of these services. This year, the centre started a programme that gives more than one million Filipino microentrepreneurs access to digital banking facilities. The programme was established in this year.
Kapatid Mentor Me (KMME) Program
In 2016, the center launched Kapatid Mentor Me (KMME), a program that uses technology to introduce mentorship as a way of improving the lives of Filipino youth. Mentors are volunteers who help guide and inspire young people through their studies or career paths by sharing their experiences and knowledge. Through KMME, these volunteers can access a database containing profiles of students in need of guidance or support, reach out to them via text messages and phone calls, then offer guidance face-to-face whenever possible.
KMME has been a big hit with students and mentors alike. More than 50,000 volunteers have signed up to be mentees' "kapatid" (siblings) through the program. In addition, more than 500 mentors have participated in face-to-face sessions with their mentees.
The program has been a huge success, with over 2 million KMME interactions taking place in its first year. A survey of KMME alumni showed that 89% of them felt more confident after receiving mentorship, while 78% said they were motivated to work harder in school or in their job.
SME Roving Academy (SMERA)
SME Roving Academy is a program that brings SME volunteers into high schools and colleges to provide students with career guidance. During their visits, volunteers talk about their experiences in the industry and help students learn about internships and jobs at local companies. They also help students prepare for interviews by giving them mock interview questions and providing feedback on their answers.
SMERA volunteers work with students in grades 9-12 and visit college campuses. Students participating in the program say it's helped them develop strong professional networks and learn how to get jobs in their field.
Through this program, students can learn about career paths in STEM and meet professionals who work in various industries. They also get practice interviewing and gain valuable feedback on their interview skills. This program has been successful because it helps students develop professional networks in their field, which can be useful when applying for jobs or internships.
One Town One Product (OTOP)
OTOP is an initiative that connects local farmers and artisans to the community. The goal is to preserve the culture of each town by promoting their unique products and selling them in a central location. This project has helped people in rural communities create jobs and earn money they wouldn't have otherwise been able to.
The program has helped revitalize rural communities by supporting local businesses and farmers. It's also created jobs for people who didn't have access to employment opportunities before. One Town One Product has helped put diverse products on the market, which has made them more accessible to everyone.
The goal of the program is to help communities develop skills and create jobs that can be sustained over time. It's also designed to encourage entrepreneurship and innovation, which means that even if there isn't a centralized government body supporting these initiatives, they will still continue to thrive.
Regional Trade Fair: Metro Fiesta
Metro Fiesta is an annual regional trade fair that takes place in Manila. The event is designed to promote local products, encourage entrepreneurship, and strengthen the economy of the region. It's held every year in November at the World Trade Center in Pasay City.
The fair is attended by over 2,000 exhibitors and over 50,000 visitors. It's a great way for Filipino businesses to connect with potential buyers and suppliers from outside of the country.
The fair also includes a series of seminars, workshops, and master classes that offer business owners the opportunity to learn more about topics like market trends, finance, management skills, and intellectual property rights.
Shared Services Facilities (SSF)
Shared services facilities (SSFs) are an important part of the Philippine government's efforts to streamline its operations and make them more efficient. The SSF program was launched in 2012 and has since been expanded to include more than 30 government agencies. The initiative aims to reduce costs by providing shared IT infrastructure, human resource management services, procurement support, document management services, and other administrative functions.
The SSFs are strategically located in different parts of the country, allowing government agencies to reduce their operational costs and improve service delivery by centralizing operations. In addition, the shared services facilities help build capacity in the private sector by providing opportunities for businesses to provide these services.
Youth Entrepreneurship Program (YEP)
The Youth Entrepreneurship Program (YEP) is designed to provide training and support for unemployed young people between the ages of 18 and 24. The program aims to help participants develop the business skills necessary to start their own enterprises and become self-sufficient. YEP provides its beneficiaries with technical assistance, training opportunities, mentoring services, business plan development assistance, and financial support through grants or loans.
The program is open to young people who are unemployed or underemployed as well as those who have been employed but have not been able to find work in their field. If participants are unable to secure a job within one year of completing the YEP program, they must repay any financial assistance received.
List of DTI Online Services
A business name is a unique identifier for your company. It's the first thing most people think about when they hear about a company, so it must be able to stand out from others in its industry.
Business Name Registration is the process of registering a business name varies by region and location. You need to register your business name with the appropriate agency in order to protect it from being used by another person or entity.
Products certification is a process through which you can verify that your product meets the standards set by your industry. It's important to get your products certified because it guarantees the quality of the item and reduces its risk of failing during use.
An export trade platform is an online tool that can help your business sell its products to international markets. These platforms are designed to simplify the process of exporting and importing, allowing you to connect with buyers from around the world.
On the other hand, an import trade platform is an online tool that can help your business sell its products to international markets.
Philippine Contractors Accreditation Board Renewal portal
The Philippine Contractors Accreditation Board (PCAB) is the government agency that regulates the construction industry in the Philippines. To ensure that only qualified and competent contractors are allowed to operate in this sector, PCAB regularly grants accreditation to companies that meet its standards.
This portal is the official website of PCAB, which allows you to renew your license and other applications. It also provides important information about the accreditation process, including what it takes to become a licensed contractor in the Philippines.
TESDA is the government agency tasked with providing training, employment and career development services for Filipino workers. This portal is the online version of its database, where you can search for available courses by region or course type. It also provides a list of accredited institutions that offer these programs, so you can choose which one best suits your needs.
This program is the most comprehensive and up-to-date resource for all things related to TESDA. It contains a directory of available courses, as well as their corresponding application forms and requirements. You can also find out about the accreditation process here, which provides detailed information on how you can get your license or certificate renewed if it expires.
The site also provides information on the various types of courses and training programs that you can take, as well as their corresponding fees. There are different categories for each course type, such as Technical-Vocational Education Training (TVET) or short-term skills training. You can also search for available courses by region or city.
Philippine Trade Training Center E-Learning Portal
The Philippine Trade Training Center (PTTC) was established by the government to provide training programs for students, workers and professionals in order to help them gain skills that are useful in their careers. The PTTC offers courses in various fields of specialization, such as food service management, electrical appliance repair, automotive services and much more.
The portal also contains information about the application process for each course, as well as the qualification requirements. The PTTC also offers free courses in English and Filipino that can be accessed through this portal.
The portal is also an avenue for the public to find out about the latest jobs available at PTTC. You can search for a job by course or industry, or browse through available positions in a particular area. The website also features information about PTTC's official Facebook page and Twitter account, which are great resources for the latest updates on the training center.
The PTTC website is a great resource for people who want to get their education in the Philippines. It contains information about all of the courses offered at the training center, as well as the qualification requirements.
The Philippine Board of Investments One Window Network
is a great resource for people who want to start a business in the Philippines. It provides information about the different types of investment opportunities available, as well as government incentives and tax benefits for investors. The website also contains information about foreign ownership restrictions, requirements for Philippine residency visas and passport applications, and other important details related to doing business in the Philippines.
There are different types of business licenses in the Philippines, and each type has its own set of requirements. The first step for any new business owner is to determine which type of license is needed for their type of business.
The Philippine Government is known for its strong support of foreign direct investments. It has made it easy for foreigners to start a business in the country. The government offers a wide range of incentives and benefits, which include tax holidays, duty-free importation of capital equipment, exemption from certain taxes, and more.
Intellectual Property Office of the Philippines Online Filing
The Intellectual Property Office of the Philippines (IPOPHL) is a government agency that handles all matters related to intellectual property. It is tasked with ensuring that the rights of Filipino citizens and residents are protected, as well as protecting foreign investors from possible infringement. The IPOPHL has an online filing system where you can submit your documents without going through any hassle. There are three categories of business licenses in the Philippines:
Industry License – This is required for businesses that operate in the manufacturing, agriculture, forestry, mining and quarrying sectors. You also need an industry license if you want to provide services related to these areas of work.
Professional License – This type of license is required for professionals like lawyers, doctors and engineers. It's also needed if you plan to open up a school or provide training programs in any of these fields.
Service License – This is required for businesses that provide services to the public. If you own a restaurant or hotel, for example, then a service license is necessary in order for you to operate.
With this information, you should be able to figure out what type of license you need in order to start your business. If you're still unsure, then it might be best to hire an attorney or consultant who can help you with the process.
Construction Industry Authority of the Philippines Portal
The Construction Industry Authority of the Philippines (CIAP) is a government agency that oversees all construction projects in the country. They have a portal where you can find information about how to get your license, as well as other related topics.
This portal has a lot of useful information that will help you get your business up and running. You can find information about licenses, regulations, and more.
The CIAP portal is a great place to start if you're looking to get your construction business up and running. The information contained in this portal will help you understand the industry better and make sure that you're fully compliant with all regulations. If you have any questions about starting your own business, this is also a good place to go for answers.
This is a form that you will use if you are applying for membership in the cooperative. It contains information such as your address, contact details, and other relevant personal information. This form should be filled out completely and submitted with any other necessary documents to ensure that your application is processed quickly.
The form can be downloaded from the co-op's website and should be submitted along with any other documents that are required for membership.
Cooperative Annual Progress Report Information System
This is a system that is used by the cooperative to keep track of all the progress that has been made over the course of a year. It includes information such as the number of members who joined or left the co-op in that time period, as well as any other notable events that occurred during this period. The report should be submitted annually and can also be downloaded from the co-op's website.
The report should be submitted to the cooperative's governing board and then published on its website. If a member is leaving the co-op, they should also submit a written notice of withdrawal.
Video: Negosyo Center: Pagpaplano Ng Isang Negosyo
Are you thinking of starting your own business? Congratulations! This is an exciting and important decision. But where do you start?
The Department of Trade and Industry's (DTI) Negosyo Center can help. They offer a range of services, including business planning assistance. And to help you get started, they've put together a helpful video on business planning basics.
In the video, DTI staff will walk you through the key steps involved in planning a business. They'll cover everything from market research and identifying your target market, to creating a business plan and registering your business.
Watching the video is a great first step in getting your business off the ground. So, what are you waiting for? Check it out now!
Frequently Asked Questions
1. What is the role of the Department of Trade and Industry?
The DTI is the primary agency in charge of promoting and growing MSMEs through a variety of services and interventions such as financing, marketing and promotion, human resource development, and product development.
2. What services does DTI offer?
The DTI promotes income prospects through a comprehensive development and promotion programme for micro, small, and medium-sized firms (MSMEs), often known as the 7Ms of MSME development: Mindset, Mastery, Mentoring, Machine, Money, Market, and Negosyo Models.
3. How can I get my DTI certificate online?
Go to Transaction Inquiry shown under the Business Name Services of the website.
Input your Reference Code in the field provided.
Use the verification code to access the Transaction Summary.
Download your certificate found in Downloadable Contents
4. What is the purpose of DTI permit?
To provide your single proprietorship legal identification and the ability to use your business name, you must register it with the DTI.
5. How can the Department of Trade and Industry help the consumers?
DTI promotes a safe consumer environment by developing measures that encourage informed and vigilant consumers as well as cooperative and self-policing businesses.
6. Who needs DTI permit?
Individuals over the age of 18 Non-Filipino nationals under the age of 18 must show proof of citizenship from a country where the legal age is less than 18. Filipino national. Non-citizens with a Certificate of Sole Proprietorship or a Certificate of Authority to Conduct Business in the Philippines may conduct business in the Philippines.
7. Is DTI only for sole proprietorship?
Individuals who are at least 18 years old Non-Filipino citizens under the age of 18 must provide documentation from a country where the legal age is less than 18. Citizen of the Philippines Non-citizens with a Certificate of Sole Proprietorship or a Certificate of Authority to Participate in Business in the Philippines may conduct business in the Philippines.
8.  How can DTI protect the interest of the consumers?
Customers must understand their rights and obligations in order to protect themselves against dishonest merchants, defective products, and entrepreneurs, according to the Department of Trade and Industry.
9. What are consumer rights?
Right to safety. Consumers have the right to expect that the items and services they buy are safe and free of faults. This includes the right to expect products to function properly and to be free of toxicity.
Right to choose. Consumers' entitlement to a diverse range of goods and services at reasonable prices. This includes the flexibility to choose from a wide range of brands, sizes, models, and alternatives for any product or service. Consumers have the right to choose among multiple providers of goods and services in a competitive economy.
Right to be informed. Consumers have the right to clear and accurate information while making purchases. This includes the right to know the price of a product or service, how it will be supplied, what it does, and how it works.
Right to consumer education. Consumers have the right to information that will help them make more informed purchasing decisions. This section covers information about the price, quality, features, and performance of things and services.
Right to be heard. Consumers have a right to be heard in disputes with manufacturers and retailers. This includes the ability to file complaints about subpar items and services.
Right to Seek redressal. Consumers have the right to seek redress for their grievances. In addition to manufacturers and merchants, this includes the right to file a complaint with the appropriate consumer forum. The right to safety Consumers has the right to be shielded from potentially hazardous products or services.
10. What Are the Five Responsibilities of Every Consumer?
Inform yourself before purchasing. Consumers have the right to be informed, but it is also their responsibility to obtain as much product and service information as possible. Whether you are buying home equipment or receiving medical care in a hospital, you should be aware of similar products on the market. This information allows you to choose the best product or service for your requirements.
Read and follow instructions. Products include instructions, warnings, and small print. It is the obligation of the customer to read any documentation that comes with a product or service. Consumer injuries, abuse, and damage are widespread when instructions are not followed or the fine print is not read. Take special care to read the fine language on credit card agreements and the warning labels on children's toys.
Use products and services property. Many people purposefully misuse items despite reading instructions or warnings. In some cases, intentionally misusing objects is prohibited under the law. Household cleaning products can be used to create unlawful substances. Toys that are supposed to be safe can be turned into painful devices. You are responsible for using your service and/or product as intended. Many legal products have several valid uses, such as a lint roller that may also be used to dust lamp shades.
Speak out against wrongdoing. One of your primary legal rights is to speak up and defend yourself if you believe a company or organization has harmed you. This is an ethical decision made to protect other customers from being mistreated by the same company.
Know consumer responsibilities for purchasing. In many cases, your consumer rights are rendered null and void if you did not obtain a goods or service legally or in the manner intended. This applies not just to removing a product off a store shelf, but also to purchasing the commodity on the secondary market, such as from a street vendor.
8. What is the primary law governing all contracts of sales with conditions and warranties?
The rules of the New Civil Code apply to all sales contracts that include conditions and warranties.
Summary
Ultimately, DTI ensures that businesses succeed and grow in the Philippines. The Department's role is to provide assistance, incentives and services to enable companies operating in the country to develop products, processes and services which would be competitive and recognized as world-class. To be an effective player in the global market, the best thing a Philippine-based business can do is to maximize natural resources while minimizing its negative impact on the environment.
To sum up, the DTI is an important government agency that has a lot of functions. We can't all be businessmen and businessmen wannabes but to be honest, we all need the assistance of someone who knows a thing or two about running a business. While there are numerous agencies that cater to small and large businesses around the country, the DTI is considered as the one-stop shop for those entrepreneurs, including OFWs, who want to start or grow their business in the Philippines.
READ NEXT: Business Ideas for Filipinos to Consider in 2022
Contact Information
Address: Trade & Industry Building 361 Sen. Gil J. Puyat Ave., 1200 Makati City, Philippines
Telephone Number: (632) 7791.3100 | (632) 7751.0384
Email: ask@dti.gov.ph
Website: www.dti.gov.ph/
Facebook Page: http://www.facebook.com/DTI.Philippines
Google Map Location: