Following a magnitude 7.2 quake that hit Haiti last Saturday (August 14), the Department of Foreign Affairs reported that no Filipinos in the said country have been identified in the current death toll of at least 1,419.
The massive quake, which came in the aftermath of another temblor some 11 years ago and the recent assassination of its president, brought down thousands of buildings in the impoverished island-country.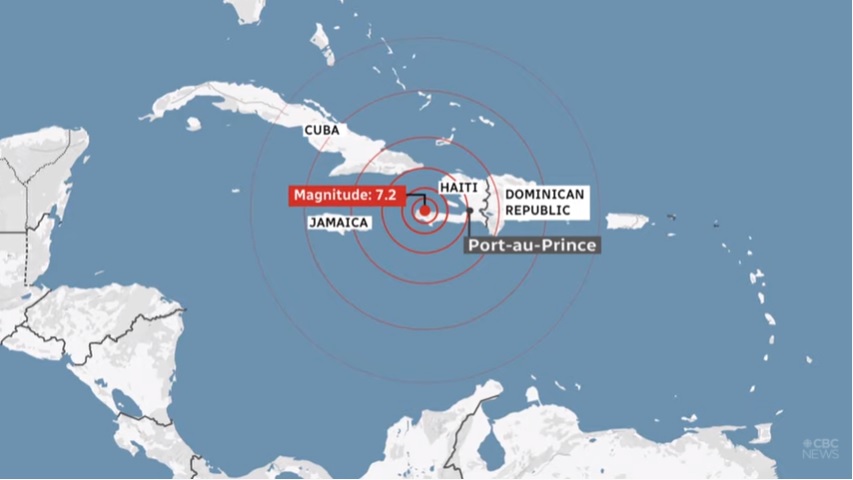 No Filipinos Affected Yet in 7.2-Magnitude Quake in Haiti – DFA
According to Haitian authorities, there have been at least 1,419 deaths with some 6,900 people injured and 37,312 houses destroyed as of Monday afternoon, Rappler reported.
"Based on initial reports from contacts in Haiti – no Filipino has been affected by the earthquake. Monitoring is ongoing," DFA said in a message to reporters.
The magnitude 7.2 earthquake struck about 100 miles west of the country's capital Port-au-Prince, which is still recovering from a massive earthquake over a decade ago.
While there have been no fatalities of Filipinos living in the Caribbean nation as of this writing, Philippine President Duterte expressed his condolences to the people of Haiti.
"On behalf of the Filipino nation, President Rodrigo Roa Duterte extends his sincere condolences to the government and to the people of Haiti for the tragedy and devastation caused by the strong earthquake that struck Haiti," said his spokesman Harry Roque during his regular briefing.
Here's video footage of the aftermath of the devastating calamity that hit Haiti as shared by NBC News via YouTube:
READ NEXT: Gov't to Allow Filipinos in Countries on COVID-19 Travel Ban to Return Home via Repatriation Flights