Syrian national Basel Ma, who is more popularly known as 'The Hungry Syrian Wanderer' among Filipino netizens, continues to trend in the Philippines with his random acts of kindness.
Basel, who made headlines after giving a house to his former housemaid, once again caught netizens' attention after he surprised Grab food drivers by ordering food and giving them back the food they have ordered and paying for it.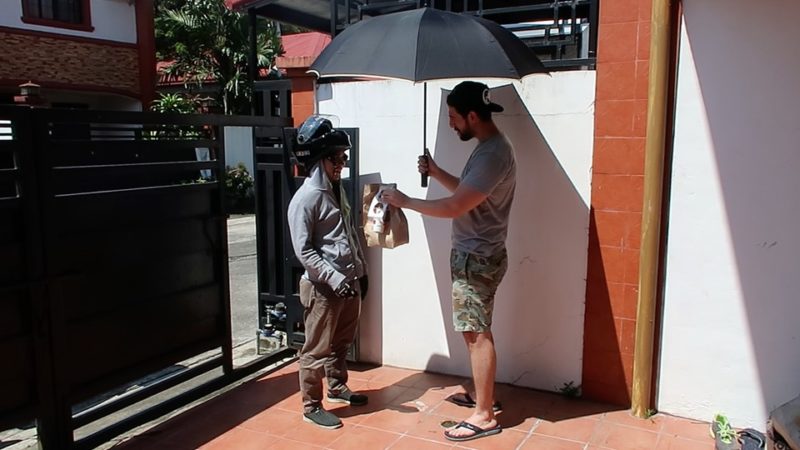 Expat Vlogger Shares Heartwarming Video by Giving Food to Drivers
In a Facebook post, Basel shared: "Giving my order to GrabFood riders and they couldn't believe it. A small token of appreciation to these amazing hardworking people who are sacrificing to bring decent income to their family and risking their lives to make sure that their customers get to eat what they want and what they crave. Rain or Shine! 💪"
In the same post, the Syrian national also appealed to Grab users to stop doing pranks of ordering and not showing up.
He said, "Please stop doing pranks or canceling orders and sabotaging their income. These people are hardworking and deserve nothing but the best."
The trending vlogger clarified that though he is not into food delivery, he appreciates how these workers are tirelessly doing their jobs to make other people's lives more convenient.
Basel shared, "To all the riders, I don't usually use delivery but in behalf of everyone I just want to say thank you for making our lives easier especially for people who need your services. Salute po ako sa inyo and always drive safe! Mabuhay po kayo."
It's interesting how people like Basel Ma is using social media to raise awareness and impact behavior on both sides of the spectrum – the consumers and service people.
More than the views and the attention that the video will gain from this, hopefully, people will be more considerate with their actions not only when ordering food delivery, but also in treating people in the service industry in general.
Here's the Video of Basel Ma and his Touching Encounter with GrabFood drivers:
What do you think about Basel's latest video? Do you have a similar story to share? How do you treat people in the service industry? Share your thoughts about this topic by commenting below…
ALSO READ: Saudi Prince Pays for OFW's Open Heart Surgery