YouTube icon Nuseir Yassin, who is more popularly known for his Nas Daily vlogs, is using his platform to showcase the Philippines' efforts to rehabilitate its beaches and other natural attractions.
The Israeli vlogger made his way back to the Philippines upon the invitation of the Department of Tourism (DOT), and for a meet and greet with his Filipino fans and viewers.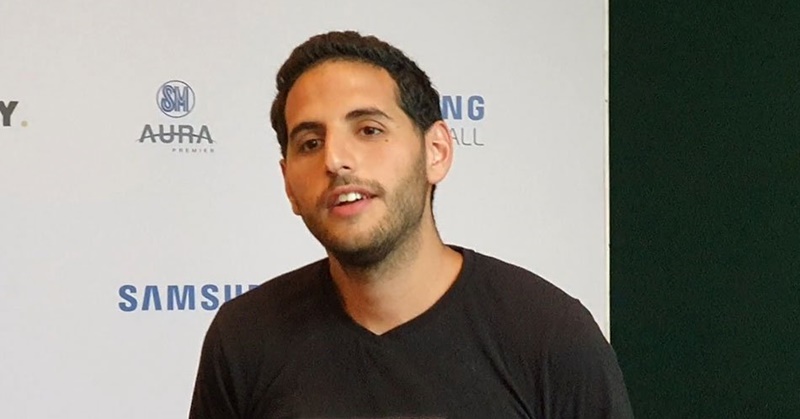 Vlogger Nas Daily to Showcase PH Beach Rehab Efforts – DOT
In an interview with ABS-CBN News, Yassin shared that he has always wanted to report about the topic after learning of the news of Boracay being closed to the public last year to give the island "time to heal."
He noted, "This is something I've wanted to do for a while. I've always wanted to showcase the rehabilitation efforts that you guys are doing. I heard a lot about the closing down of Boracay, tearing down walls and all those things. I wanted to see it for myself and report on it."
When asked if he was offered the role of becoming a tourism ambassador such as young celebrity Scarlet Snow Belo and Canadian vlogger Kyle "Kulas" Jennermann for the Philippines, Yassin clarified: "No, I'm just here for one project for them."
The Nas Daily vlogger then went on to detail that he and his team visited different beach spots in the Philippines for their video, which will be released on Facebook next week.
Yassin excitingly shared, "We went to El Nido, we went to Boracay, we went to Puerto Galera, we went to Manila Bay. We went to most of the rehabilitation places as well."
In February, Nuseir Yassin was recognized by the DOT for promoting the Philippines in his videos.
Tourism Undersecretary Benito Bengzon was quoted during the recognition held on February 14, "With the increasing influence of social media on the travel and lifestyle choices of people, the viral videos of Nas Daily… have significantly brought the Philippines to the consciousness of travelers, particularly those who are searching for new-multi-adventure destinations that the Philippines can offer."
This time around, Nas Daily is "giving back" the warm reception and recognition that he was given by the tourism authority by doing what he loves the most – video reporting – on significant topics and issues in the world today, with the focus on the Philippines' effort to protect and preserve its beautiful beaches and natural resources.
ALSO READ: Vlogger Interview with Miguel, YouTuber Behind Biggy Travels