If you've ever worked abroad, chances are you've celebrated Christmas abroad. Since December is the Filipino's favorite time of year, we begin celebrating Christmas — or the longest holiday season — by jamming to Christmas carols in September, and we end it by ringing in the new year with loud fireworks and even louder family reunions. But for those working during Christmas abroad, celebrating the holiday has its own unique set of traditions.
Christmas is not just a time to celebrate with families and loved ones but also an opportunity to showcase a nation's culture, such as in the Philippines. Let's look at some of the ways OFWs celebrate Christmas abroad.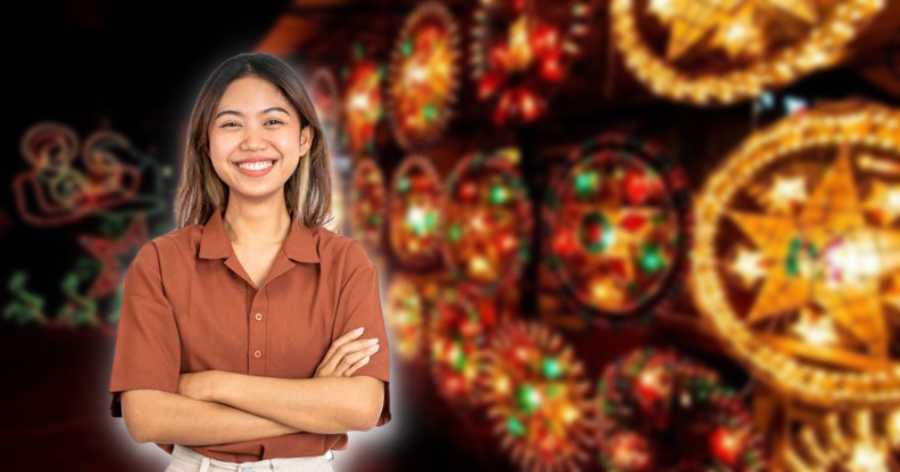 Filipinos love Christmas. We start the longest holiday season in September with Christmas carols and end it with fireworks and family reunions over the New Year. That said, OFWs also have their own holiday rituals.
In the Philippines, Christmas is when Filipinos can feel nostalgic about their past. They can walk to Simbang Gabi, enjoy the warm Noche Buena ham, and hear Christmas carols. They can also reminisce about their morning walks to buy hot chocolate and puto bumbong not to mention the family reunions with a table served with quezo de bola and sweet spaghetti. In line with this, here are some of the ways Filipinos celebrate the holidays abroad, as featured by Smart Parenting:
According to May Reyes, the head nurse of a hospital in Dubai, homesickness will always be there. As a mother, she can remember waking up to prepare her kids for Mass and dressing them up for the occasion. She also recalls the excitement of seeing them shriek with delight as they open their Christmas presents.
Now that she's in the Middle East, May can only send her kids toys and money for food and clothes. She also enjoys being able to chat with them through the Internet. She said that she's very fortunate that her parents take good care of her kids and that they're taught the same values that she did.
A social psychologist noted that many Filipinos who are away from their families adopt the practice of placing their upbringing at the nearest relative. This usually involves either their grandparents, aunts, uncles, or cousins.
This practice helps alleviate the guilt of the parents, as it assures them that their kids are properly raised. However, extended families and material things can never provide the emotional support and care that a parent would provide. During the holidays, it can be hard to cope with the absence of a parent.
According to a study conducted by the ATIKHA, an organization that provides psychosocial support to overseas Filipino workers, children often feel lonely and longing for their parents. This could lead to behavioral problems later on.
In New York, Wendell Gaa, a Department of Foreign Affairs official, shared his first Christmas experience. He said that it was different from his homeland.
In the Philippines, Christmas is when Filipinos can feel nostalgic about their past. They can walk to Simbang Gabi, enjoy the warm Noche Buena ham, and hear Christmas carols. They can also reminisce about their morning walks to buy hot chocolate and puto bumbong not to mention thefamily reunions with a table served with quezo de bola and sweet spaghetti.
In New York, Wendell Gaa, a Department of Foreign Affairs official, shared his first Christmas experience. He said that it was different from his homeland.
He said that walking through the Rockefeller Center, which is located in New York City, was an absolute awe-inspiring experience. He noted that if New York City's main attractions are the lights and the amazing winter sights, then home is the place where the family tradition of sharing and togetherness is born.
He said that he misses his family during the holidays. He also wishes that his relatives would have the opportunity to experience the same things he has experienced.
Being with your extended family can provide a person with a tremendous sense of confidence and comfort. In the US, where culture is more focused on individualism, it is no surprise that kids grow up to be reserved and lacking in warmth and sensitivity.
Christmas abroad
Mariflor Utitco-Espartero, a healthcare worker in the UK, said that Christmas in her home country is different from what she experiences in the UK. The holiday season is usually a one-day event, with dinner with friends, open gifts, and a day off. It's more like a day off, with a chance to shop in a mall-wide sale the following day. Back home, she said that she enjoys spending time with her relatives and friends.
It was her first time participating in a multi-cultural holiday festival. She was able to host a group of people from different backgrounds, including a couple from Lithuania and a Slovak. It was uplifting to share the true meaning of Christmas with her relatives. She also said that they were able to introduce them to some of her traditions, such as holding a prayer before each meal and gathering for dinner.
Fond remembrance
The food, the laughter, and the joy that Christmas brings are some of the things that sets it apart from other traditions in Italy. According to Marita Moje-Villones, an employee of a communications company based in Italy, the country's Catholic culture allows people to feel the closeness of their families.
Being able to introduce her kids to the local values of Christmas is very important to her. She said that she tries to instill these in them through the presence of older relatives and friends. She added that most of her godparents are Filipinos.
For others who manage to make it home safely without losing out on any money along the way, though…well then, have yourself some proper Pinoy-style celebrations coming your way! These include:
Helping decorate the house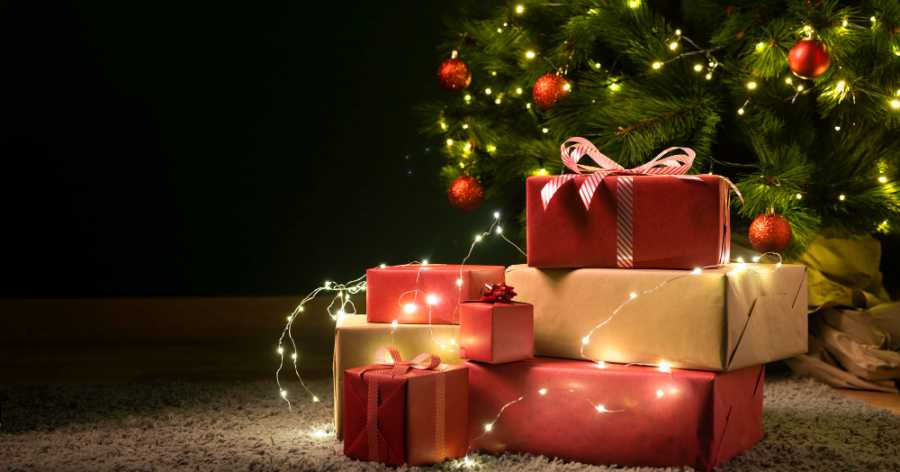 Decorating the house is a fun activity that helps get the whole family involved. It's also a great way to show off your Christmas spirit and make your home feel festive, but it can be difficult to do this when you live abroad and have to rely on friends or family back home for materials.
If you're looking for an opportunity to spend quality time with loved ones, consider decorating houses together as a group activity! Not only will it be easy for everyone involved, but it can also develop into a tradition if done every year after this one.
Planning out a Christmas playlist
Listening to Christmas music is a great way to get into the holiday spirit. You can listen when you're working, cleaning, travelling or cooking. This is especially important if you live far from your family and friends in the Philippines.
It's also nice to play Christmas songs for your children so they'll learn more about Filipino culture and traditions even if they live abroad.
Singing is one way to celebrate Christmas abroad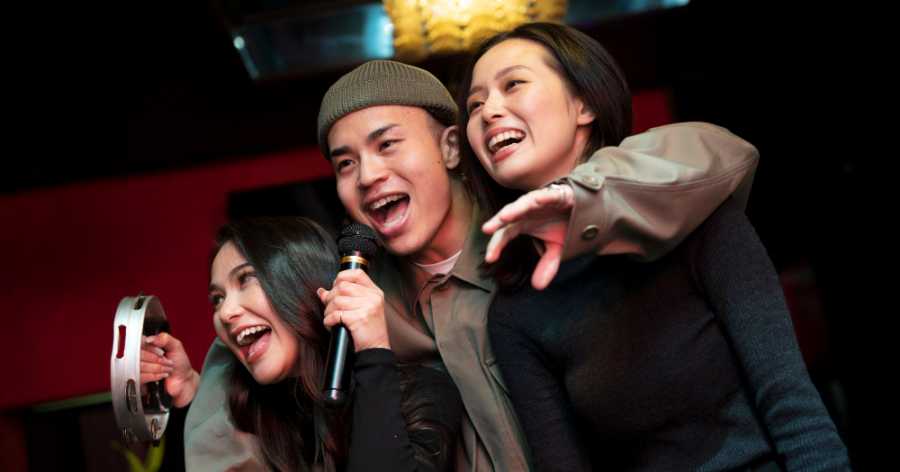 Singing is an important part of many cultures, and it can be a wonderful way to celebrate. Singing together helps people feel connected to one another, which can help make them feel happier, especially during Christmas.
For Filipinos overseas, singing is a way to celebrate with family. In the Philippines, it's common for families to gather around a piano or karaoke machine on Christmas Eve and sing both traditional songs and more modern tunes. This can be an important part of Filipino culture, which many people look forward to every year. Even if when you're abroad, this is a chance to celebrate with your family. If you don't have access to a karaoke machine, there are plenty of online resources for finding Christmas carols in Tagalog and other languages spoken in the Philippines.
Put up "parols" or star lanterns at home.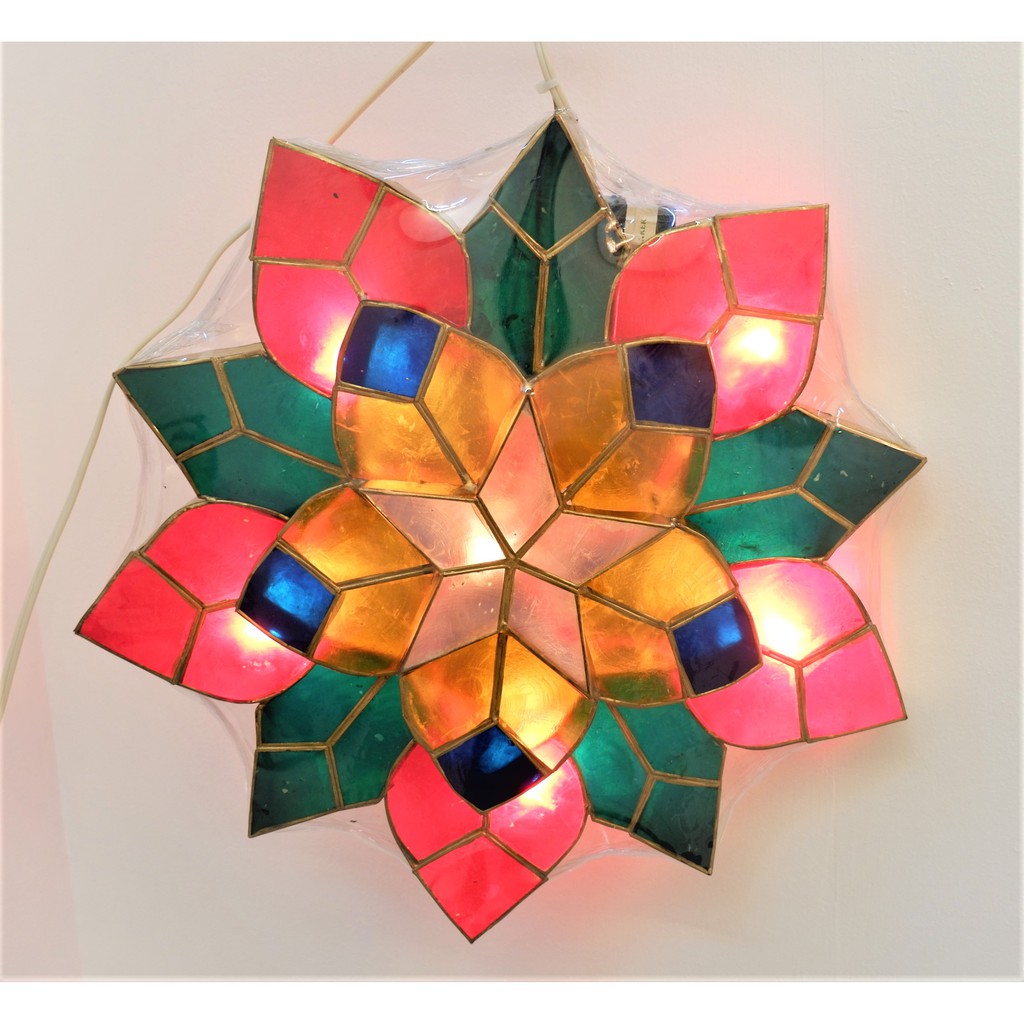 "Parols," or star lanterns, are an important part of the Christmas celebration in the Philippines. The lanterns are made from bamboo frames and paper and come in a variety of sizes, shapes, and colors. They're often hung outside homes during festivals as well as on Christmas Eve. The lights inside them create a beautiful effect that can be enjoyed by everyone who sees them!
Even if you're based overseas, you canstill get a taste of the Christmas spirit by making your own star lanterns. They're easy to make with supplies you can find at craft stores and online, but if you don't have time to make them yourself, you can also purchase them online or in stores in the Philippines!
Filipinos abroad like to give back during Christmas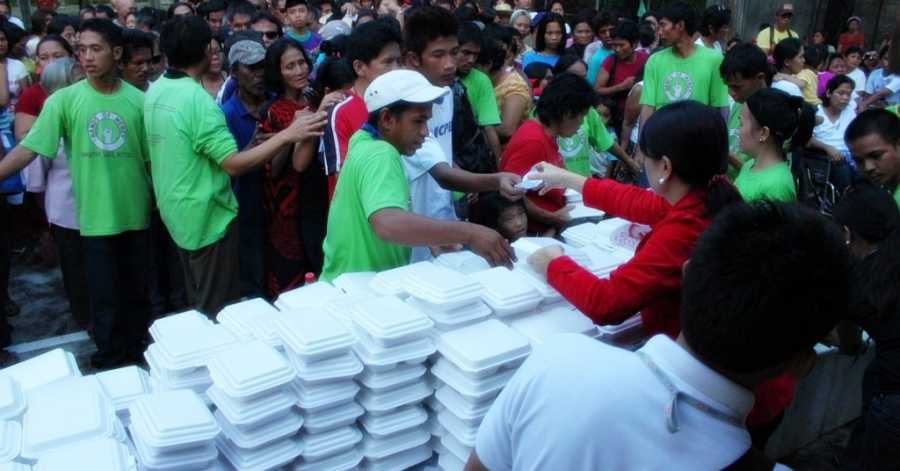 Filipinos love giving back to the community during Christmas. Many families organize food drives and donate the food they collect to orphanages and shelters. When you get together with friends or family for a Christmas party, it's also a great opportunity for everyone to contribute homemade treats or small gifts instead of buying something expensive from stores.
For OFWs, Christmas is the biggest celebration of the year, and many families organize large parties and gatherings to celebrate. For those who are homesick, it's also a good chance for them to get together with their loved ones back in the Philippines.
OFW communities are usually filled with Christmas spirit during the holidays. It's not uncommon for OFWs to organize small celebrations in their living quarters, complete with festive decorations and special food. They also often send gifts to their families back home to thank them for all they've done for over a year.
Making sure there's something sweet to share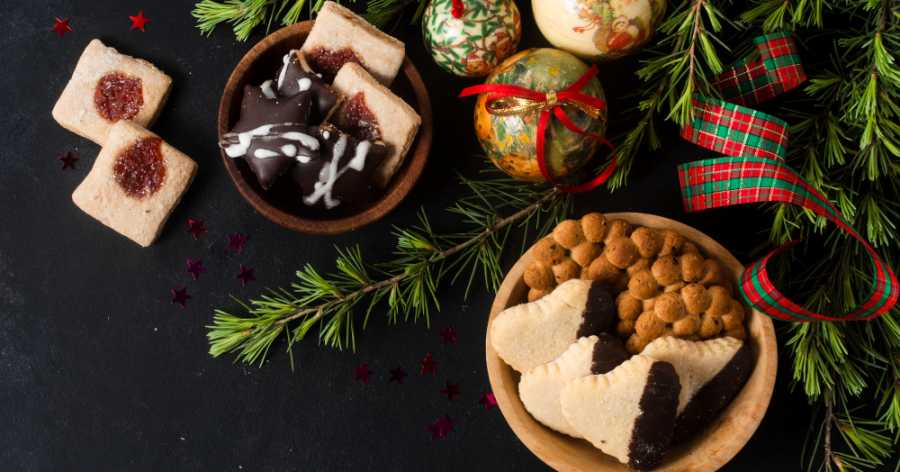 When celebrating Christmas abroad, it's important to make sure that there's something sweet for everyone to share. While you may not be able to provide a Christmas dinner, you can at least make sure that everyone has festive treats in hand. There are several ways to do this:
Buy sweets from the local grocery store or bakery. This is the easiest way of sharing sweets with your fellow expatriates and international friends who might be staying in the same place as you are. If they have different preferences for sweets (like one person loves chocolate while another prefers fruit), bring multiple options so that everyone can have a choice or two!
Make your own goodies at home if possible (e.g., cookies). It may require some effort on your part, but it will be worth it when people see what kind of snacks/treats are available during Christmas abroad! It'll also give them an idea of what kind of things could be made by themselves, too – perfect innovation opportunities over here!
Visiting friends and relatives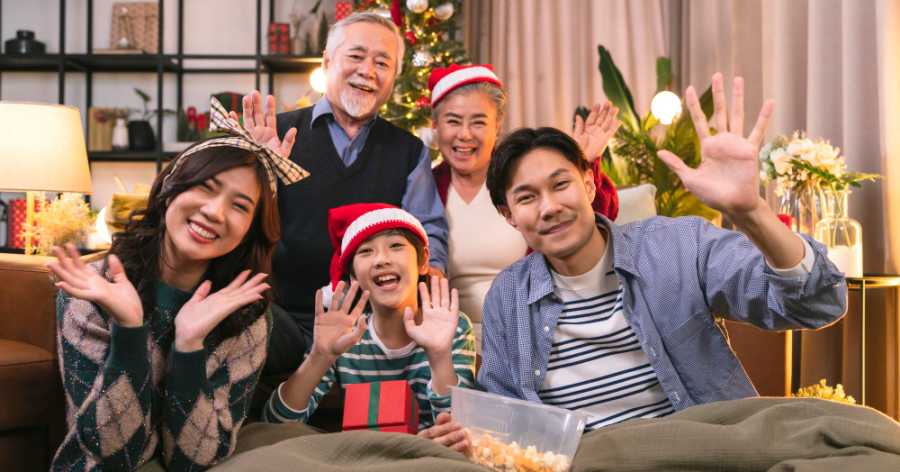 There are many ways OFWs can celebrate Christmas with their loved ones. They can visit friends and relatives or have a get-together with other OFWs who have returned from abroad. Some employers also arrange Christmas parties for their employees, especially those unable to be with their families during this time of the year.
Christmas caroling is another popular tradition among overseas Filipino workers (OFWs). They sing Christmas songs like Silent Night and Jingle Bells in front of shopping malls, hotels and other public places where many people pass by at that time of year.
A Christmas tree lighting ceremony is an annual event held by some embassies in countries where many Filipinos working abroad and local communities welcome them warmly during special occasions such as Christmas Day or New Year's Eve.
Cooking traditional dishes in Pinoy homes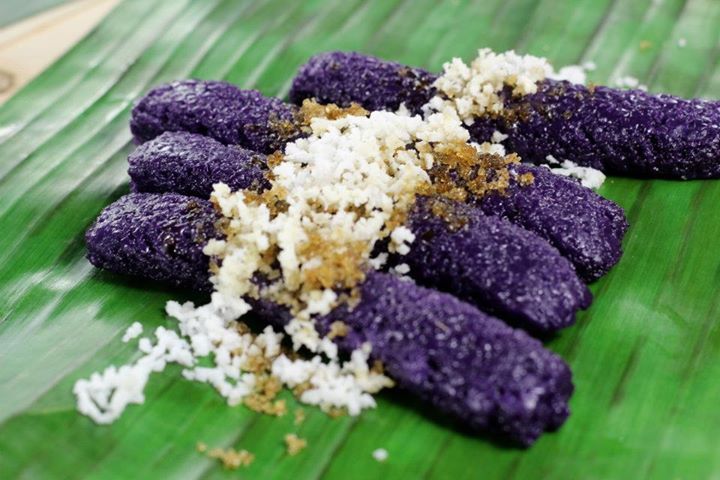 is a tradition during Christmas. Many Pinoys cook special dishes that are only eaten on this occasion, such as leche flan (custard), puto bumbong (steamed rice cakes) and salabat (ginger tea).
For those who aren't so good at cooking, they may opt for a ham, turkey or roast beef instead. Holidays are also the perfect time for Pinoys to spend with their families. They usually return home from work early so they can spend time with their loved ones before Christmas day arrives. It's common for many OFWs to stay in the Philippines during Christmas break and only go back abroad after the holidays have passed.
Attending church services and celebrating Christmas masses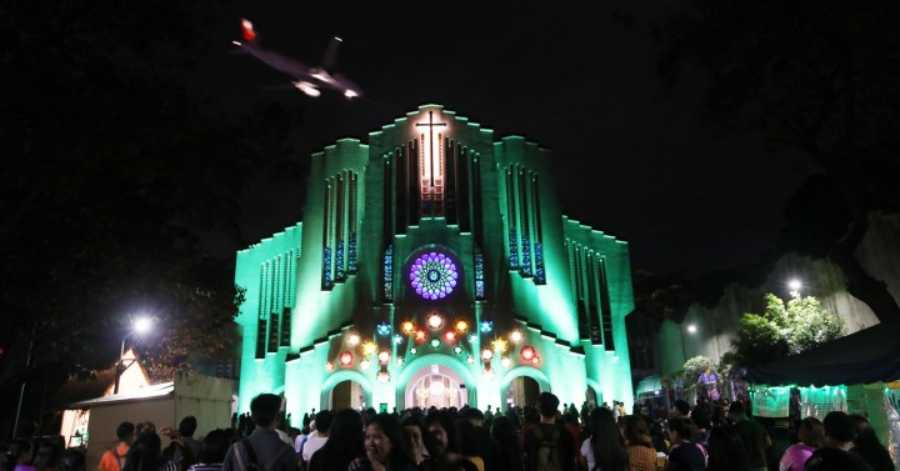 Christmas in the Philippines is not complete without attending church services. Pinoys are known to be religious, and Christmas is no exception. Many Pinoys attend church on Christmas morning and attend a mass or a special evening service. It's common for families to celebrate the holiday by going on trips together, visiting old friends and relatives or just spending time at home with their loved ones.
In the Philippines, there are many churches and chapels where you can attend Christmas mass. You can also watch a live broadcast of these services if you cannot go out. Many churches hold special programs for children on Christmas Eve or Christmas Day, so it's common for families to bring their kids with them during these holidays.
The holiday season is a perfect reason to make time for your loved ones.
Whether you work abroad or have family members who do, Christmas is always a time to celebrate with loved ones. And as you know, this can be a challenge when your loved ones are scattered worldwide. But there are ways to make it work: for example, you can create an online video chat with everyone at once. Or maybe take advantage of text messages—it's easy enough to send a quick message from anywhere in the world today!
Whatever your plan is this year, remember that it's important not just on Christmas Day but throughout the whole holiday season—because even if your family isn't together on December 25th (or any other day), they'll still be together in spirit.
VIDEO: Kapuso Mo, Jessica Soho: OFW Christmas
Here's a little throwback video from Kapuso Mo Jessica Soho aired on December 11, 2016. This episode features two Filipino sisters who have been working in Finland as cleaners to support their families back home. Indeed, working abroad has its ups and downs, but it's still a blessing for many Filipinos who can provide for their loved ones back home. Christmas, which brings a lot of happiness to most people, can also be a reason for loneliness and homesickness for OFWs. Despite this, we can't help but admire how these individuals strive to make their dreams come true. We hope that many Filipinos will be able to experience their own Christmas miracle this year!
Final Thoughts
You might be thousands of miles away from your family, but you can still make the holidays special by sharing it with your colleagues and friends. Whether you're celebrating Christmas in Japan or Turkey, it's good to know that being away from home doesn't mean being alone during the holidays. In fact, we found out that OFWs have some great traditions of their own when it comes to celebrating Christmas abroad!
Aside from the merriment and excitement, Christmas also gives us a chance to reflect on the things we've done and all the people who have been part of our lives. It is one of those times when old friends get together and reminisce about the good ol' days—and perhaps make new ones as well! We hope that even though you might be a thousand miles away from home, you can still find a way to stay connected with the people who mean the most to you!
READ NEXT: 10 Life-Changing Tips for OFWs to Better Manage Expenses During the Holidays