Leading digital wallet provider GCash has announced its expansion into European countries, including France, Germany, and Italy. The company aims to enhance its global reach and improve convenience for its customers by introducing a cross-border payment service in collaboration with Alipay+.
The new service will enable GCash users to make seamless and secure payments across borders while enjoying real-time foreign exchange (forex) without any service fees. This move is part of GCash's ongoing efforts to make everyday transactions more convenient for its customers.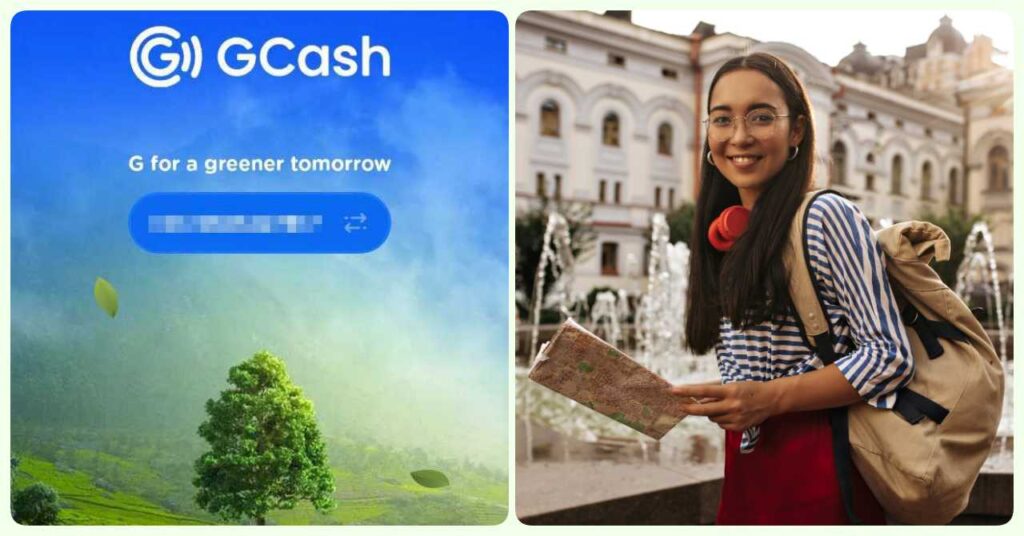 Traveling to Europe? Now, You Can Pay with GCash for Your Overseas Purchases
GCash users traveling to Europe can now utilize their GCash accounts at various key merchants and stores that accept GCash payments through Alipay+, as reported by the Manila Times.
Some of the notable establishments that have partnered with GCash include Harrods, Liberty London, and Harvey Nichols in the UK; Printemps in France; and Müller and dm-drogerie markt in Germany. Additionally, GCash is also accepted by itTaxi and IVS Group.
Martha Sazon, the President and CEO of GCash, expressed the company's commitment to improving the lives of their customers. "In line with our fervent commitment to make our customers' everyday lives better and more convenient, we want to make sure that they can maximize their GCash account not only locally but wherever they are across the world. We look forward to expanding to other markets abroad soon and to partner with even more merchants in 2023," she said.
To take advantage of GCash's expanded services in Europe, users simply need to look for the Alipay+ logo while in the region.
By choosing the GCash Scan-to-Pay option, customers can enjoy a smooth and seamless travel experience with just a few taps on their mobile phones.
This expansion follows GCash's recent entry into select markets in Japan, South Korea, Singapore, Malaysia, and Qatar.
Moreover, the mobile wallet app is now available worldwide, allowing international users with numbers from the US, UK, Canada, Japan, and Australia to access and utilize GCash for their daily transactions.
As GCash continues to broaden its global presence and forge new partnerships, the company remains dedicated to providing convenient and secure financial solutions to its expanding customer base.
With its expansion into Europe, GCash solidifies its position as a leading digital wallet provider that is driving innovation in the financial technology sector.
Video: GCash Overseas: What is GCash International – Register na! [2023]
GCash, the leading digital wallet provider in the Philippines, is proud to announce the launch of GCash Overseas. This innovative service allows Filipinos residing abroad to sign up for GCash using their international mobile numbers, bringing the convenience of GCash to a global audience.
As part of the GCash Overseas Beta Version, the company is excited to offer this exclusive opportunity to the first 1000 users who sign up for the GCash Overseas app. Be among the privileged few to experience the power of GCash Overseas and enjoy seamless financial transactions, instant transfers, bill payments, and more—all from the palm of your hand.
Frequently Asked Questions
1. In which countries is the GCash Overseas Beta Version currently available?
The GCash Overseas Beta Version is currently available in Japan, Australia, and Italy.
2. What are the available services for GCash Overseas Beta Version?
The GCash Overseas Beta Version offers the following services: Buy Load, Pay Bills, Cash In, and Transfer via Instapay Send.
3. Who can sign up for GCash Overseas?
To be eligible to sign up for GCash Overseas, the user must meet the following criteria:
Be an Overseas Filipino with a valid PH-issued ID (Passport, Driver's License, UMID)
Be 18 years old or above
Reside in a country where GCash is available
Have a valid international mobile number
Complete the full verification process.
4. What is the registration process?
The registration process for GCash Overseas is as follows:
Download the GCash app from the Play Store or App Store.
Launch the GCash app and select your country of residence, then enter your international mobile number. The country code must match your location of residence.
Enter the 6-digit OTP (one-time pin) received for number verification.
Fill out the required personal details. Only Filipinos are currently allowed to sign up.
Once the details are confirmed, select Continue.
Confirm a 4-digit MPIN (Mobile Personal Identification Number) before submitting.
After successful registration, a confirmation pop-up screen will appear, and users can proceed to login.
5. How will applicants be informed of the status of their application?
Applicants will receive updates regarding the status of their application via SMS.
6. How will applicants receive their one-time pin (OTP)?
One-time pins (OTPs) will be received by applicants via SMS.
7. When are users eligible to use the GCash services?
Once users have successfully registered with a fully-verified GCash account, they can access the available services in the GCash app.
8. How are international users verified in-app?
International users are verified in-app through the following process:
Users must select a valid PH-issued ID (Passport, Driver's License, UMID).
Take photos of the valid passport, both front and back.
Complete the selfie verification process as instructed.
Fill out the form with the required information.
Review the information provided, read and agree to the Terms and Conditions.
Confirm and submit the application.
9. How can users fund their GCash wallet?
Users can cash in to their GCash wallet through international remittance partners or via Payoneer.
10. What use cases can users access with GCash Overseas?
As a GCash Overseas user, you can access the following use cases:
Express Send: Send money to another GCash user in the Philippines.
Bank Transfer: Deposit funds to a bank account in the Philippines.
Pay Bills: Conveniently pay bills with over 100+ billers.
Buy Load: Purchase prepaid load for any network or pre-pay for services.
About GCash
GCash is a leading digital wallet provider in the Philippines that offers a wide range of financial services, including cashless transactions, bill payments, remittances, and more. With its user-friendly interface and comprehensive features, GCash has become a trusted and convenient platform for millions of Filipinos to manage their finances.
READ NEXT: GCash Loans: GLoan, GGives, and GCredit