The days when cash dominates the daily lives of Filipinos are long gone. With the outbreak of the pandemic coinciding with the boom of e-commerce sites, Filipinos have turned to online gateways to conduct their daily business and financial transactions. Virtual wallets like GCash have risen and dominated everyone's daily life.
Also Read: How to Transfer Money from GCash Wallet to Philippine Banks
In this article, we share insights and tips about Gcash App, how to register, how to use it, and services you can take advantage from this useful app.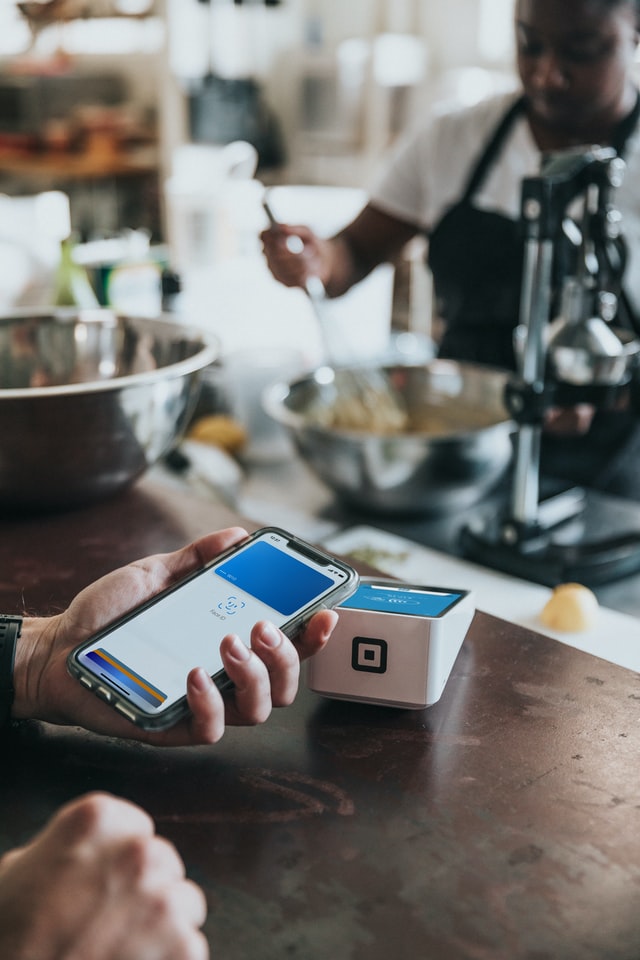 What is GCash?
GCash is a BSP-regulated mobile money service app. It is a payment innovation in the Philippines that allows you to use your smartphone as a virtual wallet and is originally limited to users of Globe and TM sim cards. It has developed since and has become accessible to anybody with a smartphone. 
Mainly used for buying load, making online purchases, and sending or receiving money, GCash has since revolutionized cashless transactions in the Philippines. 
Downloading the GCash App
Before you can start using GCash, you will have to download the mobile app first. The GCash app is available for download to both Android and iOS devices. 
Registering a GCash account
To use the mobile service, you will need to register for a GCash account. Registration is easy and there are multiple ways to do so. However, it's best to have the mobile app downloaded first since it is the easiest. Either way, usage, and almost all the other registration methods require a phone, anyway.
Registration using the GCash App
Open the GCash mobile app.

Enter the mobile number you wish to register and tap NEXT.

You should receive a six-digit authentication code on the nominated phone number. Enter it when prompted, then tap SUBMIT CODE.

Fill out the required personal information in the next pages and tap SUBMIT.

Create a four-digit mobile PIN (MPIN). This will be required in all transactions.

Read the Terms and Conditions in using the app and tap SUBMIT.

Tap PROCEED TO LOGIN and start using your new GCash account after logging in using your four-digit MPIN.
Registration through the GCash website
If for some reason, you wish to register your Gcash account using a desktop, then these are the steps you need to follow.
Head on to the GCash registration page.

Key in the mobile number you wish to register and click NEXT.

Once done, you should receive a six-digit authentication code on your phone. Input the code when prompted and click SUBMIT CODE.

Read the Terms and Conditions and click ACCEPT.

Complete the form with your personal information, then click SUBMIT.

Create a four-digit MPIN.
Once the registration is complete, you will see a QR code. Scan it to download the GCash app on your phone if you haven't downloaded it yet.
Registration via the *143# Menu
GCash registration is also possible, even if you are not using a smartphone. To do so,
Dial *143#. You should find a numbered menu. 

Find GCASH (#6) and input the corresponding number, then click SEND.

Enter the number corresponding to REGISTER (#1) then click SEND.

Create a four-digit GCash PIN, and complete the other required information, then SEND.
You should receive a message on your phone to confirm that your registration is successful.
Registration via Messenger
Search for @gcashofficial on the Facebook Messenger app.

Tap GET STARTED when prompted.

Enter the mobile number you wish to register and tap CONTINUE.

You should receive a six-digit authentication code on the phone number you provided. Key in the code when prompted, then click SUBMIT CODE.

Provide your personal information and click "Submit."

Create a four-digit MPIN to access the app. 

Read the Terms and Conditions and tap SUBMIT.
Verifying your GCash account
GCash account verification, otherwise called Know Your Customer (KYC), is a mandatory process required by the Bangko Sentral ng Pilipinas (BSP) to confirm and validate the identity of the customers for any money service provider like GCash. Account verification is necessary for you to unlock and use all its features and services.
Account Verification
Login to your GCash account using the mobile app.

Tap the menu bar in the top left corner and tap VERIFY NOW.

Select GET FULLY VERIFIED and tap NEXT.

Choose any of the available valid ID that you have, tap NEXT, and take a photo of the ID.

Tap NEXT and take a clear selfie when prompted.

Provide all the required information.

Tick the box and accept the Terms and Conditions by tapping CONFIRM.

In 30 minutes, you should be able to see the result of the GCash verification process.
Using the GCash App
Reloading your account
To load up your GCash wallet, you can either transfer money from your bank account through the app, receive money through remittance, or make an over-the-counter cash-in transaction with any of GCash partner outlets. 
Cash-In via Mastercard/Visa
Tap CASH IN on the app dashboard and find the ONLINE BANKING tab.

Tap MASTERCARD/VISA, key in the amount you want to reload and CONFIRM. This will direct you to your bank's verification page.

You will receive a onetime password (OTP) code from your bank. Key it in to proceed.

You will receive a confirmation text for a successful transaction. 
Cash-In via Partner Banks
The option to connect your banking apps to GCash is also available for easier cash-in transactions. GCash works with most banking apps, but only BPI, RCBC, and Unionbank offer zero charges. Other banks charge Php 10 to Php 25 per transaction.
To cash in via partner banks, link your preferred bank to your GCash account. 
Cash-In via Remittance
You may also load up by claiming a remittance from either MoneyGram or Western Union straight to your mobile wallet. 
To receive remittance to your mobile wallet, here is what you have to do.
Tap CASH IN on the dashboard and tap the REMITTANCE tab.

Select whether it is from MoneyGram or Western Union.

Input the expected amount and the 8-digit (MoneyGram) or 10-digit (Western Union) reference number. 

Tap NEXT and expect to receive a text message confirming the successful transaction.
Cash-In via PayPal and Payoneer
Just like your banking apps, you can also connect your PayPal and Payoneer accounts to GCash. This is useful for freelancers and expats, who use either PayPal or Payoneer to move or convert foreign currency to Philippine Peso.
Cash-In via 7-Eleven or other Authorized Outlets
You may also load up your GCash wallet through 7-Eleven and a few other authorized outlets. To do so, you will need to visit any branch near you. 
For 7-Eleven: You may use either the CliQQ app or kiosk to add e-money. Once you have generated a barcode, you can just pay at the counter.
For other authorized outlets: You just need to visit any of the partner branches from among this list:
Globe Stores

Bayad Center

Expresspay

SM Business Center

Robinsons Center

Cebuana Lhuillier

Puregold

RD Pawnshop

Tambunting Pawnshop

Villarica Pawnshop

Palawan Pawnshop
Withdrawals
Like any bank account or mobile money service, GCash also allows withdrawals. From transferring funds to your bank account or direct withdrawal from ATMs or authorized outlets, GCash has got you covered.
Withdrawal via GCash Mastercard
To withdraw money using your GCash card, you just need to go to an ATM and use it as your regular ATM card. The MPIN works as the ATM pin and like when withdrawing money from another bank's ATM, GCash charges Php 20 per local transaction, Php 150 for withdrawals abroad.
Withdrawal via Bank Transfer
From the dashboard, tap SEND MONEY.

Tap SEND TO BANK then select the bank you'd like to cash out from. 

Key in the amount, account name, and account number, then tap SEND MONEY.

Review transfer details and tap CONFIRM.

A confirmation text will be sent if the transfer is successful. 
Withdrawal via Authorized Outlets
Selected outlets allow withdrawal from your GCash account. The process usually filling out a cash-out form and presenting a valid ID like any remittance. When the staff processes your transaction, you will receive a text message to confirm the transaction with your MPIN. You will need to reply with your MPIN to proceed with the transaction. Once confirmed, the staff will then give you the cash and an acknowledgment receipt for the transaction. This process entails a service fee of Php 20 for every Php 1,000, which will be deducted from your mobile wallet.
Bills Payment
GCash also allows bills payment straight from the mobile app. You can follow the following steps and save yourself the trouble of going out to queue when settling your utilities, loans, insurance, or credit card bills.
Financial Services
Besides the services offered above, GCash also offers the opportunity to build financial goals by giving access to savings and different investment funds. 
Save Money
You can get a CIMB Bank savings account even without an initial deposit or a maintaining balance through Save Money.
To register, 
Select SAVE MONEY from the dashboard.

Complete the Registration Form with your details. 

Read the privacy policy and tap PROCEED.

Review the Terms and Conditions and tap CONFIRM to complete the registration.
Invest Money
GCash offers the opportunity to invest in mutual funds via the mobile app. The amount you invest is pooled with those of other people and invested in a portfolio of other assets (e.g., stocks, bonds). 
Tap SHOW MORE and scroll down to the FINANCIAL SERVICES tab. 

Tap on INVEST MONEY.
It should allow you to set up an investment profile. Once approved, you will receive a text message confirming approval and you can start adding money (subscribing) for as low as Php 50. 
When you want your money back, you can redeem your investment units and get your money back to your GCash wallet. 
GCredit 
Even with zero balance, there is an option to shop and pay your bills via the GCash app. By using GCredit, a personal credit line granted to users with a fully verified account and high GScores, it is possible to get up to Php 30,000 with up to 3% interest rate! 
Note that the interest is prorated, so the earlier you pay your dues, the lower the interest becomes.
Others
Book movies
You may also take control of your leisure time and book a seat at the movies you want, without queueing via GCash. You can simply make a booking and go straight to the theaters of your favorite Ayala Malls, SM Supermalls, and Uptown Bonifacio.
Online Shopping
You have the option to shop for supplies or go straight to Lazada through the Gcash app. Note that GCash shares your Gcash information with Lazada so there is no need to register for an account with Lazada.
Managing the GCash account
Changing the MPIN
To update your nominated 4-digit pin, you can:
Open the menu on the top left corner of the dashboard. 

Tap SETTINGS.

Choose CHANGE MPIN.

Key in your current MPIN.

Enter the new MPIN you wish to use. 
Note that your new MPIN cannot be the same as any of the three previously nominated MPIN. 
Wallet and Transaction Limits
Your wallet and transaction limits vary depending on whether you have a Basic, Semi-Verified, or Fully Verified account.
Account Recovery
If you forget your nominated MPIN, you can reset your MPIN on your own by setting up Account Recovery upon registration. 
Open the menu from the top left of the dashboard.

Tap SETTINGS.

Select ACCOUNT RECOVERY – SET NOW.

Tap SECURITY QUESTIONS and tap NEXT.

Choose and answer 5 security questions from the list of questions provided and tap CONFIRM.
After setting up your Account Recovery details, you'll have an easier time resetting your MPIN in case you forget it.
Transaction History
Just like your bank accounts, you can also request to see your transaction history through the GCash App.
From the main dashboard, just scroll down and tap on TRANSACTION HISTORY. You should see a list of your latest transactions on the page.
If you want to request to see beyond this, then click on the Inbox icon, adjust the dates and tap CONFIRM.
You should be able to receive an email with the transaction history covering the dates you requested.
FAQ
I forgot my MPIN but did not set up Account Recovery. What should I do?
Even without setting up Account Recovery and the GCash security questions, it is possible to still recover your MPIN by following the steps below.
Click FORGOT MPIN from the login Screen of your GCash app.

You will receive an Authentication Code on your GCash-registered mobile number.

Choose an available Authentication method and tap SUBMIT to complete.

Enter your new MPIN. 
I cashed in, but I keyed in the wrong GCash number. How can I get my money back?
It is not a good situation to be in. This is why everyone is urged to make sure that they are entering the correct details in any GCash transaction.
In any case, the easiest and the best solution would be to reach out to the wrong receiver and ask for the incorrectly transferred money back.
If this doesn't work, you may reach out to GCash by submitting a ticket. However, do note that as per their policy on cash-in reversal, the request can only be accommodated if:
The receiver is not a GCash user, or i
Only one digit is wrong and the receiver has not yet used or withdrawn the money.
When submitting a ticket, make sure that the following details are included:
GCash Mobile Number
Correct Recipient Number
Wrong Recipient Number
Amount
Date and Time of Transaction
Transaction ID
Picture of Receipt (if applicable)
You can expect a reply from GCash within 24 business hours after the ticket is sent.
If the error was made while cashing in at Puregold branches, then you may coordinate directly with the Puregold store where the transaction was done.
I received a notification that I have exceeded my transaction limit in GCash. What should I do?
If you are a Basic user, you can get your account Fully Verified to upgrade. You can do this logging in to your account and following the verification procedures. Just make sure you have a valid Government ID with you so you can finish the verification process easily.
If you are a Fully Verified user and you received the notification about exceeding your transaction limits for the current month, then you will have to wait until the next month for your account's limits to reset. Note that you won't be able to receive funds to your GCash account once this happens.
Can I register a non-Globe mobile number?
Yes, you can. At this time, GCash allows registration from all networks. That said, all networks can enjoy all the GCash services, such as Buy Load, Send Money, Pay Bills, and more. Except the *143# menu which is only available to Globe and TM subscribers.
Note that all users, regardless of whether they are Globe, Smart, SUN, or Talk N Text subscribers, will have to go through the KYC verification process to enjoy the full range of GCash benefits and services.
Final Thoughts
If you are a GCash app user who needs more information or further assistance regarding the use of your mobile wallet, then you may reach out to GCash by calling their hotline (2882) or chatting with a GCash representative via Facebook Messenger (@gcashofficial).
Now, if you haven't tried using GCash yet, you can hare your thoughts with us. Or better yet, you may want to give it a try. To do so, start by following the download and registration guide detailed above.