It's time to take a break from all the sad and distressing news around us and celebrate the success of a young Filipino inventor who found a renewable energy solution using damaged crops.
ALSO READ: Filipino Pride | Filipino-designed App Wins First Place on NASA Space App Challenge
And dig this – it's the engineering student's second attempt to crack the same competition. However, destiny had its own timing, and out of the 1,800 global entries, his invention called AuREUS came out on top and was awarded the inaugural Sustainability Award of the James Dyson Award 2020, with a cash prize worth Php 1.9 million.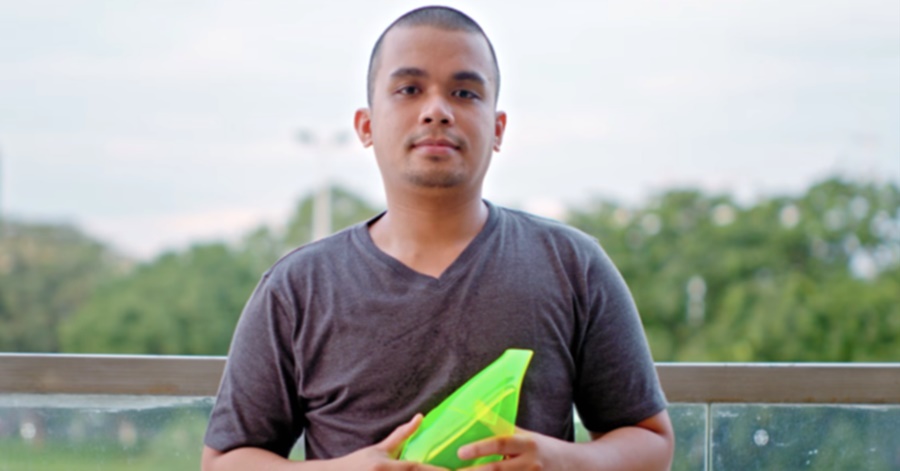 Check Out this Pinoy Student's Invention that Harnesses Solar Energy from Waste Produce
Carvey Ehren Maigue is a 27-year-old BS Electrical Engineering student at the Mapua University. His invention, as he described it, is "a material or a technology, that allows other devices to harvest ultraviolet light and convert it into electricity," the Inquirer reported.
The Aurora Renewable Energy and UV Sequestration, also called "AuREUS" is inspired by how the Aurora Borealis is formed, where luminescent particles absorb high-energy particles and re-emit them as visible light.
Maigue explained that the renewable energy aspect comes in when the visible light is converted into direct current electricity.
Further breaking down this process, he said that the crop waste, when placed in panels and put on walls or windows, can effectively absorb light. Another thing that's worth noting about this invention is that it is more advantageous than solar panels because it can get UV light even without facing the sun.
Besides tackling the issue of sustainable energy, Maigue's invention is also a profitable form of upcycling. He explained that since many farmers in the Philippines experience damage to their crops due to typhoons and other natural disasters—which are heightened by climate change—their waste produce can still be put to good use.
Catch Carvey Maigue talk more about his invention in this video:
Maigue is ten years into his undergraduate degree, having to take breaks from schooling due to financial difficulties.
Despite the early challenges he had to face, Maigue pays no mind to the fact that his college journey is longer than usual.
Rather, he took this opportunity to further his knowledge in his field and in effect, expand his own horizon.
Congratulations, Carvey! You are indeed a world-class Filipino! We hope that through your talents and perseverance and passion in your craft, you will continue to soar high, carrying the Filipino flag on your back!
READ NEXT: British Company Dyson to Hire 400 Software Engineers in Manila Hub