There's some good news for Filipinos looking for work in the US territory of Guam as more jobs are expected to be available in the next decade as the government is in talks of hiring up to 11,500 OFWs for various roles and positions in the US territory.
And while the recruitment process for this plan is still being ironed out by both governments, there's a huge opportunity waiting for Filipinos who want to work and eventually migrate to Guam.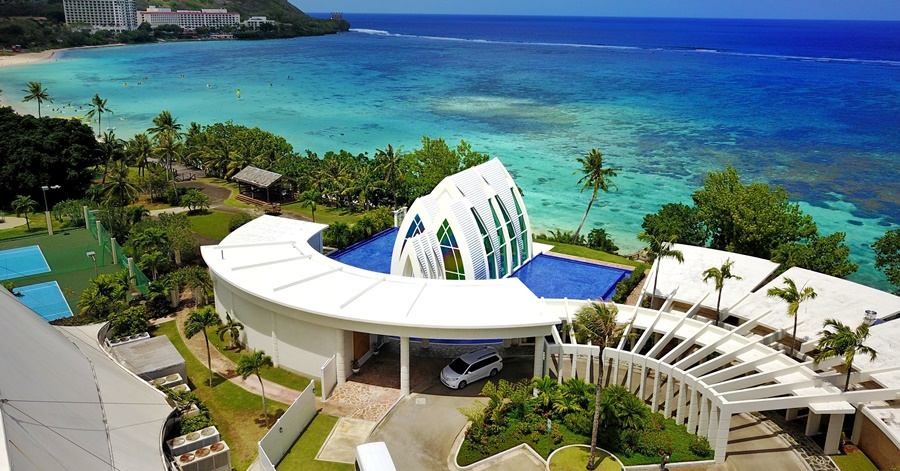 Soon, More Filipinos Can Work in Guam – DOLE
Armi Evangel Peña, the Labor Attaché in Los Angeles, stated on Friday, Aug. 13 that the employment prospects for overseas Filipino workers (OFWs) in Guam will be bright for the next decade, the Manila Bulletin reported.
"In the next 10 years, kailangan po ng around 11,500 workers or more. Two thousand to 3,000 pa lang nave-verify namin na job orders. 'Yung made-deploy po ay depende na po sa recruitment agency at tsaka sa pag-approve ng US [United States] visa sa US Embassy (There will be a need for 11,500 workers or more in the next 10 years. So far, we've only verified 2,000 to 3,000 job orders. The deployment with depend on the recruitment agency and the approval of US visas by the US Embassy)," Peña said during a virtual press briefing organized by the Department of Labor and Employment (DOLE) in Manila.
Peña, who runs the Philippine Overseas Labor Office (POLO) in Los Angeles, California, said she was able to communicate with the counterpart of Department of Labor and Job Secretary Silvestre Bello III in Guam about the employment situation there.
"Ang gusto nga po nila [employers], yung 11,500 workers na demand nila sa Guam, gusto po nila lahat Pilipino. Hindi na po sila kukuha ng ibang lahi (What the employers want is to completely fill up Guam's demand for 11,500 workers with Filipinos. They don't want to hire other nationalities)," she claimed.
She also revealed that they are targeting to hire the largest batch (6,500) of OFWs by 2023.
When asked what kind of occupations are in demand in Guam, Pea answered that the construction industry has the most number of openings. She also indicated that there are a few openings for journalists and accountants, but they are limited.
"Kailangan po nating ng mga (What we need are) electricians, welders, HVAC [heating, ventilation and air-conditioning] and refrigeration mechanics, construction equipment mechanics, plumbers and pipe fitters, operating engineers or heavy equipment operators, and of course carpenters, reinforcing metal workers, [masons], structural steel workers, camp cooks…[and all types of] engineers," she enumerated.
Aside from obtaining a US visa, the Labor Attaché stated that obtaining a license and having the appropriate abilities and work experience are critical criteria in gaining a job in Guam. "Ituloy lang po natin ang ating education at skills training, mahalaga sa construction sector."
"Sa katunayan, minamadali na po tayo ng Guam na ma-deploy lahat. Talagang gustong-gusto po nila ang Pilipino dahil very hardworking at maparaan ang Pilipino kumpara sa ibang lahi (In fact, Guam is rushing the deployment of workers there. They prefer Filipinos because compared to other nationalities, Filipinos are hardworking and creative)," Peña further said.
Guam is a US island territory in the Western Pacific, located in Micronesia. Tropical beaches, Chamorro towns, and old latte-stone pillars are also popular attractions.
READ NEXT: Philippine Consulate in Agana Guam USA