With news about Guam opening exclusively to 11,500 Filipino workers for the next decade, it's important for aspiring OFWs to have a background on what living in Guam is like.
Also Read: OFW Guide: Moving to Guam
In this post, we will share several things that you need to know about living in Guam. If you plan on visiting or working in this US territory soon, make sure to read until the end of this guide.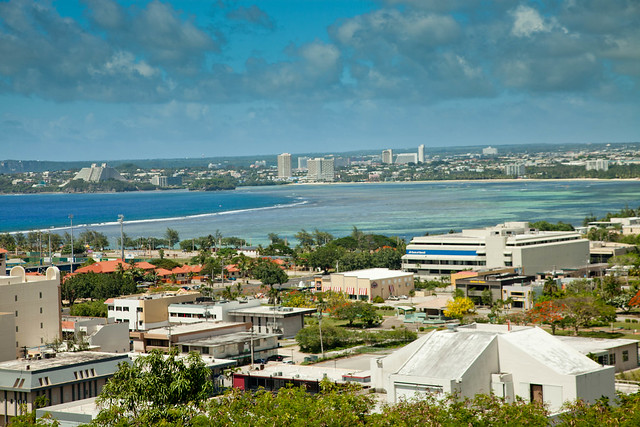 Here Are 20 Things You Need to Know About Life in Guam
Guam is a small island in Micronesia that is located in the Western Pacific. Tropical settlements, historic latte-stone pillars, and Chamorro villages can all be found here. Guam, unlike the other islands in the region, is still a United States territory. The historical significance of this location during World War II is one of the reasons for this policy.
1.      There's no such thing as 'Chamorron'.
The offensive term "Chamorron" is used to refer to Guam's indigenous people by newcomers. Chamorro is the correct name for the people, language, food, and culture. Chamorros consider themselves Americans and have all of the rights that come with being a citizen of the United States. Respect them by avoiding using the word "moron" anywhere in their moniker.
2.      There's more to Guam than just Tumon.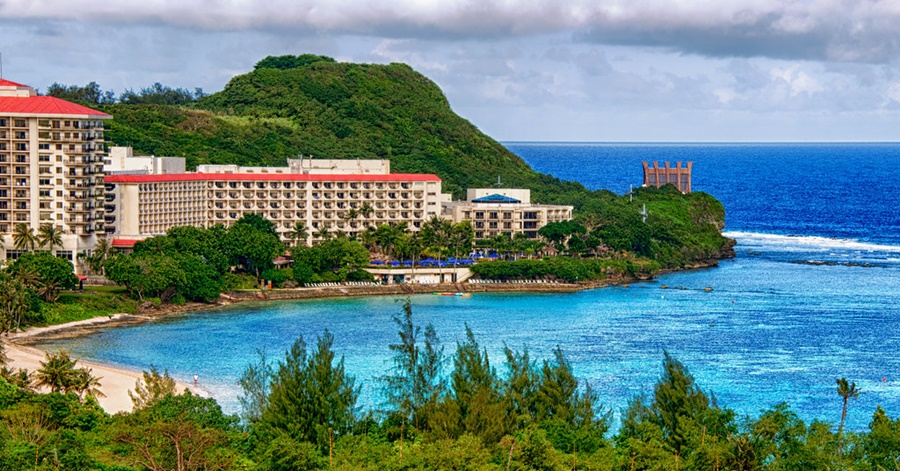 You might think that Tumon, after all, would be found in Disney's Epcot Center as Americaland. That's well and good, but Guam is more than just high-end shopping and hamburgers. Although the few square miles of Guam's tourist center are ideal for hotels, shopping, dining, entertainment, and beaches, travelers should explore outside of Tumon to see the island's historical sites, rugged beaches, and rolling hills.
3.      You can enjoy Shark's Cove to yourself.
In reality, many beautiful beaches, particularly the remote ones, are frequently empty of people! Tumon Bay is the most popular destination for visitors since it is close, convenient, and easy to reach.
4.      To get around, you need to hire a car, taxi, or even bus.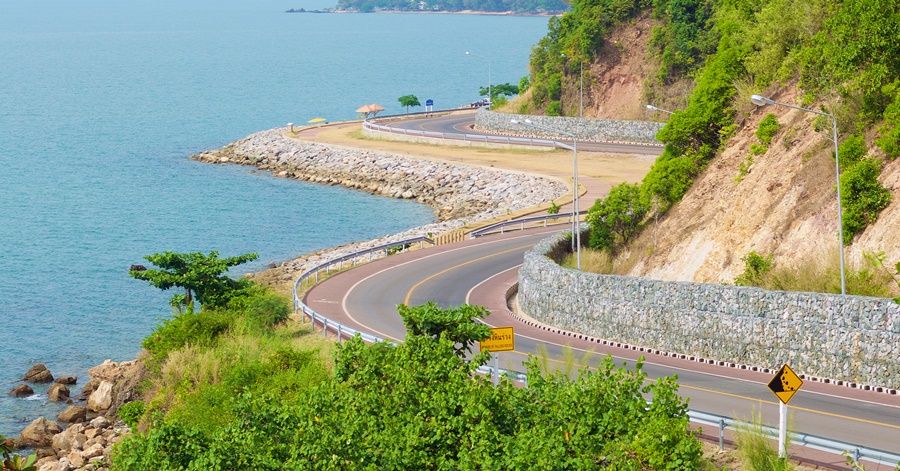 Because there is no public transportation, set aside time and money to hire a car, bus, or taxi. For this, a free budget template is always a good choice (and usually free too). Guam may appear little on a map, but the heat, distance, and lack of signage or sidewalks outside of Tumon make walking difficult.
View the Red Trolley route from Micronesia Mall and notable hotels to/from the Micronesia Mall. The majority of guests choose the more expensive trolley or taxi.
5.      Speed driving is all the rage.
Life moves slower towards the equator, according to research (and Guam's experience). Guam has no freeways or fast lanes, but who needs them when you're on vacation? Residents are well-known for speeding through red lights and stopping at green ones.
When you get behind the wheel, take a deep breath and go with the (slow) flow. Remember, you came to Guam to get away from the rush and bustle of city life in the first place.
6.      There are only two weather types in Guam: Hot and Hotter.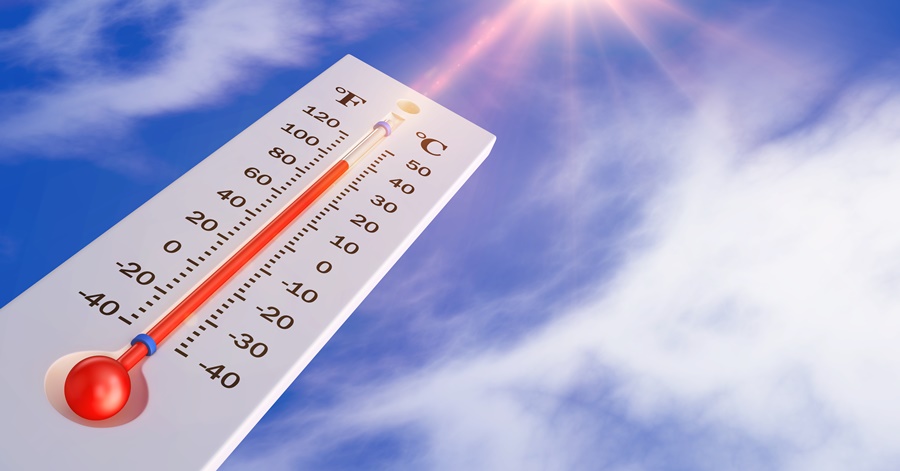 Or, to put it another way, humid and more humid. Throughout the year, Guam's temperature fluctuates from 75 to 85 degrees Fahrenheit, with a humidity level of 60 to 80 percent. The dry season lasts from January to June, whereas the rainy season lasts from July to December.
The coldest months are January through March, with the hottest months being June through August. Lightweight clothing, a hat, a water bottle, an umbrella, sunglasses, and suitable walking shoes are all recommended.
7.      Typhoons are part of life here.
Because there are no storm sirens in Guam, it is prudent to check the weather before heading out to the ocean. Typhoons, on the other hand, come with some warning, whereas earthquakes do not. Even if a quake occurs hundreds of kilometers away, tsunamis can occur. Storm season runs from June through September, so keep an eye on the local news for weather reports. On key roadways, blue signage denotes tsunami evacuation routes.
8.      Don't expect much happening on Sundays.
Businesses on Guam close early, open late, or don't open at all, possibly due to the island's largely Catholic population. Before you travel, look at the restaurant lists to check what's open on Sundays. It's possible that certain eateries are only open in the evening. If you don't mind spending $30+ per person on Sunday brunch, which is usually pretty lavish, varied, and tasty, hotel buffets are always an option.
9.      Guam Geckos are harmless.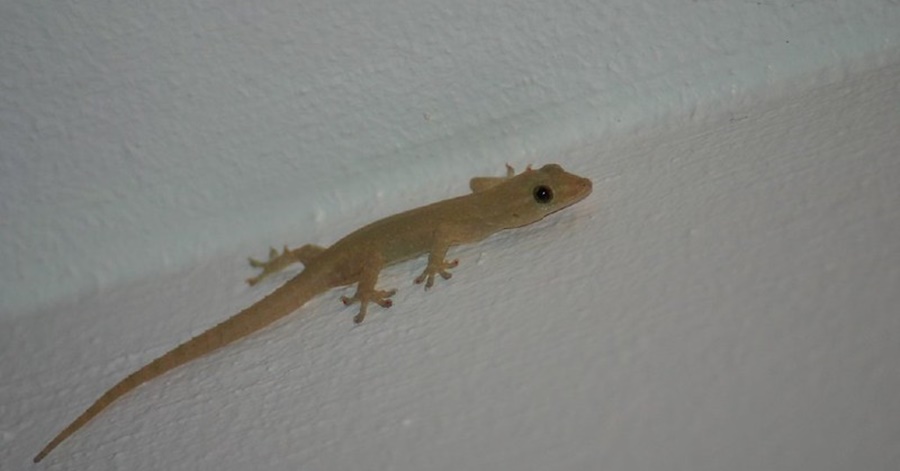 The Guam gecko is a lovely and harmless creature. They don't crawl on people because, like most things nowhere close to an eighth of the size of humans, they're scared of them and flee. You may also come across banana spiders, which appear threatening but are non-poisonous and non-aggressive.
10.  There's no brown tree snake lurking around here.
The people of Guam are not bothered by the brown tree snake. In actuality, the snakes are solitary jungle inhabitants who prefer to avoid humans carrying traps, machetes, or automobiles. A snake is only likely to be seen during a boonie stomp or in a glass cage at UnderWater World.
11.  Contraceptives are considered illegal
Purchasing birth control in Guam is comparable to bringing guns into Gaza, meaning it's notoriously illegal. The only place you can avail yourself of birth control products, and to a large extent, in a troublesome manner, is Kmart. Only in this regard though, you might be surprised to find that customers aren't even allowed to touch a box of condoms. Alternatively, you can easily find higher-priced, off-brand contraceptives at gas stations and mom-and-pop stores, albeit not all of them keep stock of these.
12.  Tax and Gratuity add up to the price tag.
No matter how large your group is, a 4% gross revenue tax (GRT) is added to everything, and restaurants frequently add a 10% gratuity. If you're not sure, check your bill or ask your server. It's completely fine to leave an extra 5-10% for excellent service. The Hotel Occupancy Tax is 11% and is automatically included.
13.  Guam's hillside is a must-see for all.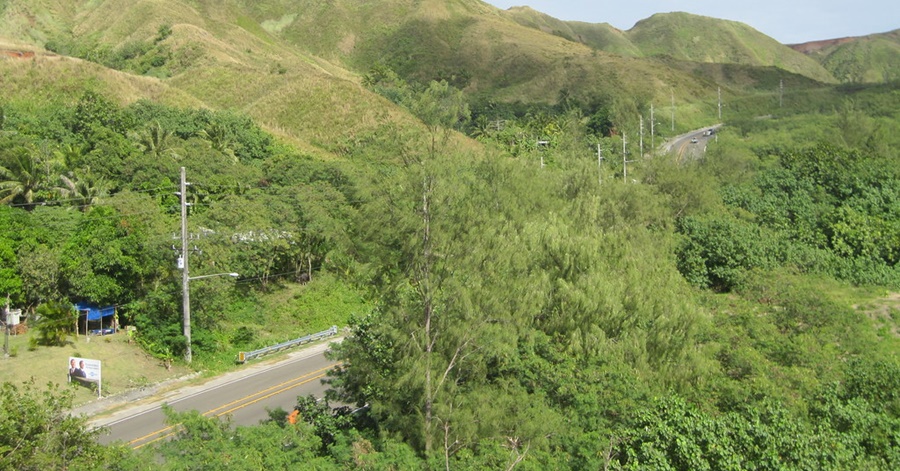 Guam's sparsely populated southern hills are a must-see for anybody visiting the island. It's simple to rent a car and travel south, stopping at ocean vistas, historical landmarks, cultural attractions, and undeveloped beaches along the route. Guam is only 32 miles long, after all. If you're a history geek, you'll enjoy stopping at all of the WWII sites, which provide audio tours in some cases.
14.  Notice and enjoy the laid-back lifestyle of the people.
Guam's equivalent of Jamaica's "Soon Come" is "Hafa Adai." To be precise, that's a Chamorro greeting, but it may also be translated as "half-a-day is all you'll have once you wait in line." This isn't due to long queues, but rather to people moving more slowly. This is an island, after all. The Pacific Ocean is in the midst of it. It's close to the equator. Life moves slowly. Take a deep breath and relax; it won't hurt to wait another 15 minutes.
15.  Fiestas are big and well-enjoyed by the people.
When you first move to Guam, fiestas are held for nearly any purpose. Graduations, birthdays, family reunions, and housewarming parties are all appropriate occasions. You won't be able to crash one of these parties because everyone is invited. Just make sure you contribute to the event so it doesn't appear as if you're scrounging. You'll be invited to take a dish of food with you when you leave until everything has been finished. Barbecue, breadfruit, and possibly even fadang tortillas are all popular choices here. Someone will bring out a karaoke machine if you stay long enough.
16.  Kmart is a necessity.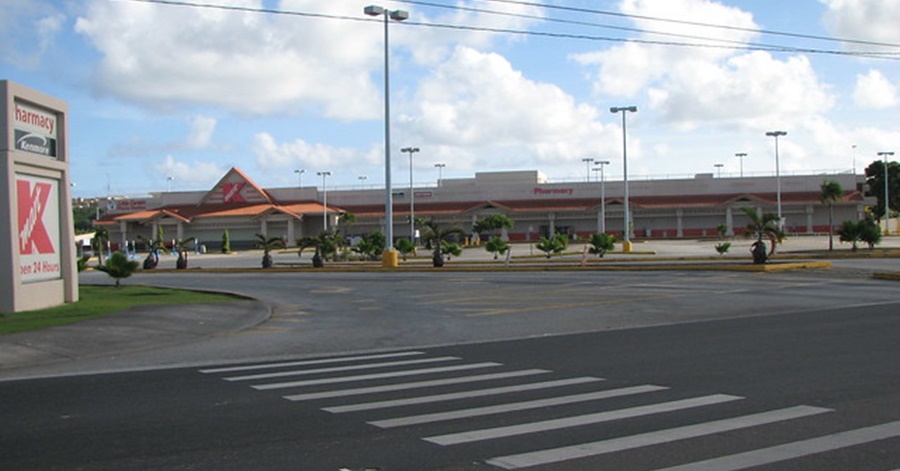 Guam, according to the Wall Street Journal, is the last spot on the earth where everyone still likes Kmart. The busiest store in the chain is on the island, and the competition is kept at bay by an entire stretch of water. Kmart continued to have a strong presence in Guam as of June 2020, despite many store closures across its network (as well as Puerto Rico and the US Virgin Islands). The business is open 24 hours a day, and walking through it feels like you've stepped back in time to 1980. There's even a Little Caesars pizza shop on the premises.
17.  Guam offers a safe and healthy environment for residents.
Because Guam is such a remote location, it is a relatively healthy island to live in. There is no rabies, no malaria, and other tropical diseases. Dengue fever does occur occasionally, but sleeping sickness and yellow fever are not common. If someone does become ill as a result of one of these problems, it is usually because they contracted it while traveling outside of the island.
18.  You won't feel socially isolated when you live on this relatively isolated island-state.
You'll see that Guam's population is predominantly Catholic. It won't take long to understand that no one cares if you go to mass every week, even if everyone else does. If you walk around in your bikini, shorts, or a basic cover-up, no one will give you a second look unless they find you attractive or funny-looking for some reason. You should be wary of the drinking culture and the occasional micro-aggression directed against military families, though. The people, for the most part, is still appreciative of the measures made on Liberation Day, as seen in their daily interactions.
19.  Pursuing higher education in Guam is much more affordable than in the USA.
The University of Guam offers a number of higher educational degrees. In comparison to other American institutions, the education is superb, and the expenses are relatively inexpensive. Moreover, it is accredited by the Western Association of Schools and Colleges. However, it does not change the cost of living challenges on the island. There are 34 undergraduate degree programs and 11 graduate degree programs to choose from. During any given semester, the university has around 3,500 students.
20.  The cost of living in Guam is no joke.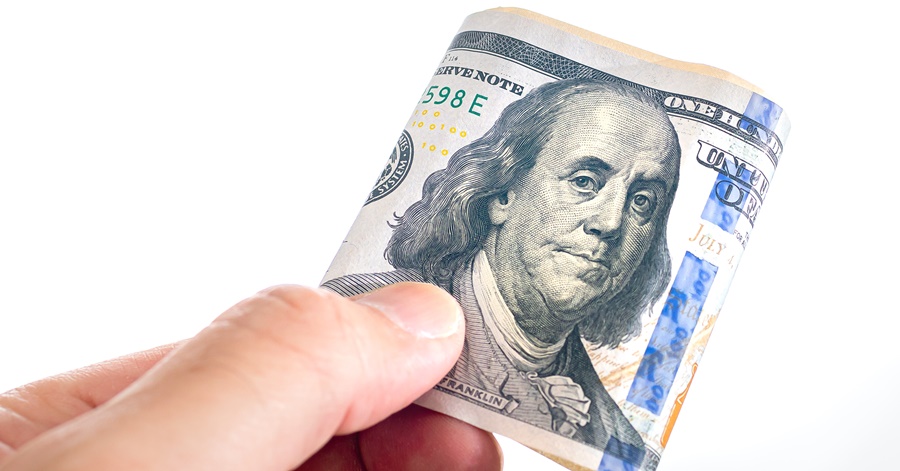 Because you are in such a remote location, the cost of living in Guam can be significantly greater than you might imagine. A month's worth of utilities for two individuals in a basic apartment costs around $400, while a studio apartment in a common location costs around $1,000. If you move to a more costly neighborhood, your rental costs will double, with a 900 square foot apartment costing around $2,500 per month on average. Your grocery costs will be roughly 30% higher than they would be if you lived in the continental 48 states.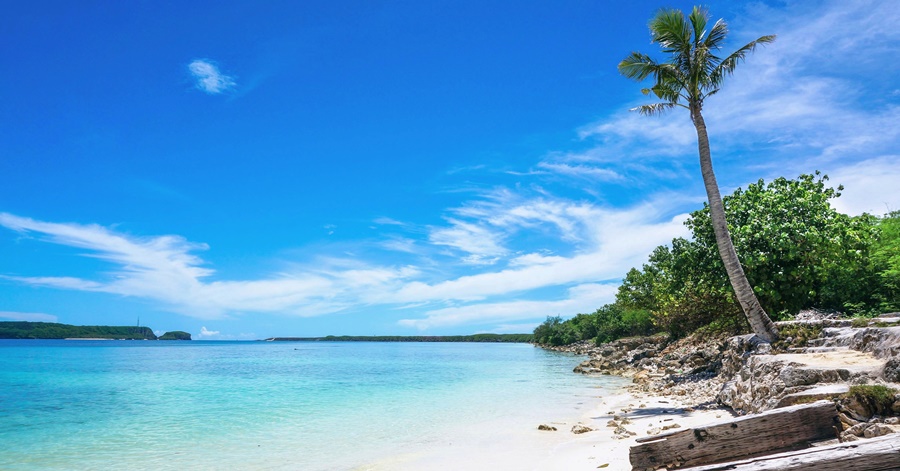 Despite the difficult challenges the world is facing right now, it's encouraging to know that countries like Guam are planning to provide jobs to more Filipinos in the near future. By knowing what you can expect when you start living in a different country, your adjustment and overall quality of life can only get better eventually.
READ NEXT: An OFW's Guide to Life in Macau