As the number of suspected cases of the novel coronavirus infections goes up to 23 according to the Department of Health (DOH) on Wednesday, January 29, the department has also established a method to confirm whether patients are carrying the 2019 novel coronavirus (2019-nCoV), through the help of the Japanese government.
This dire situation has since been a cause of concern for the Philippine government as the numbers globally keep on increasing by the day. However, the DOH maintained that the Philippines remains free from novel coronavirus, but 27 persons or PUIs remain under investigation.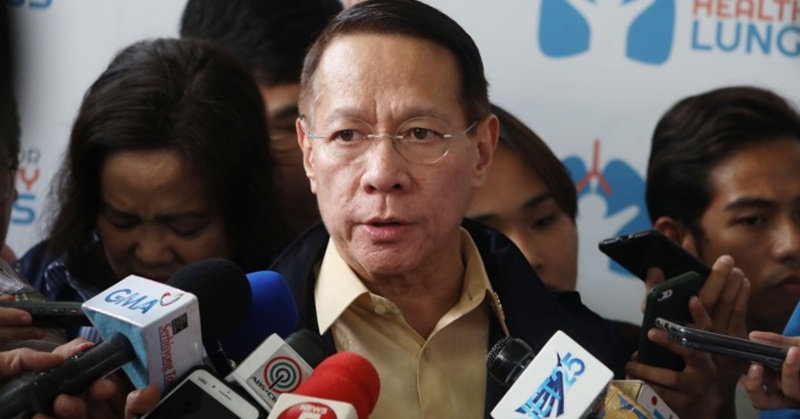 Faster nCoV Results within 48 Hours with Help from Japanese Gov't  
Commenting on the situation, Health Secretary Francisco Duque III said during the House of Representatives' question hour on Wednesday that the Japanese counterpart of the Research Institute for Tropical Medicine (RITM) has brought ribonucleic acid (RNA) primers which would help authorities detect the nCoV as expeditiously as possible, as shared in a report by the Philippine Daily Inquirer.
Before the Japanese government stepped into the scene, specimens from the patients suspected of carrying coronavirus were sent out to the Victorian Infectious Disease Reference in Melbourne, Australia, where laboratory procedures are performed — taking several days before confirmation.
Duque shared, "The Japanese counterpart of the RITM today has just brought with them the team, an RNA primer to help us identify whether the novel coronavirus suspect cases once there are throat swabs, their nasal pharyngeal swabs are submitted to RITM for testing."
Building on this positive development, Duque added: "With the RNA primer, in about 48 hours, we shall be able to set up our own capability to detect novel coronavirus, and no longer need to send confirmatory testing to Melbourne, Australia."
There is a total of 27 patients being monitored by the DOH for possible infection from the 2019 nCoV — most of which are from China where the virus originated.
In a health advisory released last January 24, the DOH also offered 7 simple tips on how to prevent the spread of the virus in the community:
Practice regular handwashing.

Avoid unnecessary contact with animals. 

Avoid contact with people exhibiting flu symptoms such as cough and colds.

Always cover your mouth when coughing or sneezing.

Drink lots of water to keep your throat moist.

Make sure that your food is prepared (and cooked) properly.

See a health professional if symptoms of cough and colds persist (most especially if you just came back from Wuhan, China.)
While there are no confirmed cases of the deadly virus yet in the country, it is best that we all remain on high alert and be mindful of our everyday actions so as not compromise our own health as well as of those around us.
ALSO READ:  Health Department Confirms Re-emergence of Polio in the Philippines