As cases of the novel coronavirus (nCoV) spreads to 18 countries (and counting), the World Health Organization (WHO) has declared a global emergency as of Thursday, 30th January 2020.
ALSO READ: Health Department Confirms Re-emergence of Polio in the Philippines
This declaration triggers recommendations to all countries in addressing the situation more actively and urgently. It also involves preventing or reducing the spread of nCoV across borders, and at the same time avoiding unnecessary disruptions to global trade and travel.

Global Emergency Declared as Novel Coronavirus Spreads
As of this writing, the nCov, which originated from Wuhan City in China, has killed 170 people, ABS-CBN News reported. The United States has also reported its first case of person-to-person transmission, making it the fifth country outside China to do so.
Person-to-person transmissions are particularly alarming, according to experts, because these imply that there is greater potential for the novel coronavirus to spread further.
During a news conference in Geneva, WHO Director-General Tedros Adhanom Ghebreyesus stated that the unprecedented outbreak has been met with unprecedented response as well.
"Let me be clear, this declaration is not a vote of no confidence in China," the Director-General explained. "Our greatest concern is the potential for the virus to spread to countries with weaker health systems."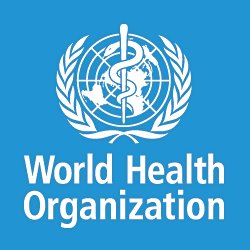 The latest WHO data shows that more than 7,800 nCoV cases have been detected globally. Majority of these have been detected in China, were the virus is reported to have originated from an illegal wildlife market in Wuhan City.
Unfortunately, almost 100 cases have been confirmed in other countries, including the Philippines. Hence, there has been a huge demand for protective face masks, air travel restrictions, and even outbreaks of anti-China sentiment in some places.
ALSO READ: Duterte Signs Universal Healthcare Act into Law
Now that a global emergency has officially been declared, let us remain vigilant without resorting to panic and spreading misinformation. In addition, please take time to read about how to protect yourself from nCoV, as prescribed by the Philippine Department of Health (DOH).